The unveiling date of the Xiaomi 12S series has been announced. So far, we have heard various rumors and reports about the launch of the 12S series, and now, Xiaomi has confirmed all of them with the release of the official poster.
The company has officially announced that it will unveil the 12S series handsets on July 4 (July 13). Previously, it was said that the 12S series includes three phones: Xiaomi 12, Xiaomi 12S Pro and Xiaomi 12S Pro Dimensity Edition. But after that, a report on the distribution of these phones in offline stores was published and announced the release of Xiaomi 12S Ultra.

The good news is that Xiaomi has confirmed that it will unveil the Xiaomi 12S Pro, Xiaomi 12S and Xiaomi 12S Ultra at the July 13 event.
Xiaomi 12S Unveiling Date
The poster for the unveiling date of the Xiaomi 12S series states that these phones will be introduced at 7 pm Chinese time. As it turns out, the 12S Series is the first handset to feature the 1st generation Snapdragon 8 Plus chip. Previously, we thought that the Asus ROG Phone 6 would get the title, which was supposed to be introduced on July 14th.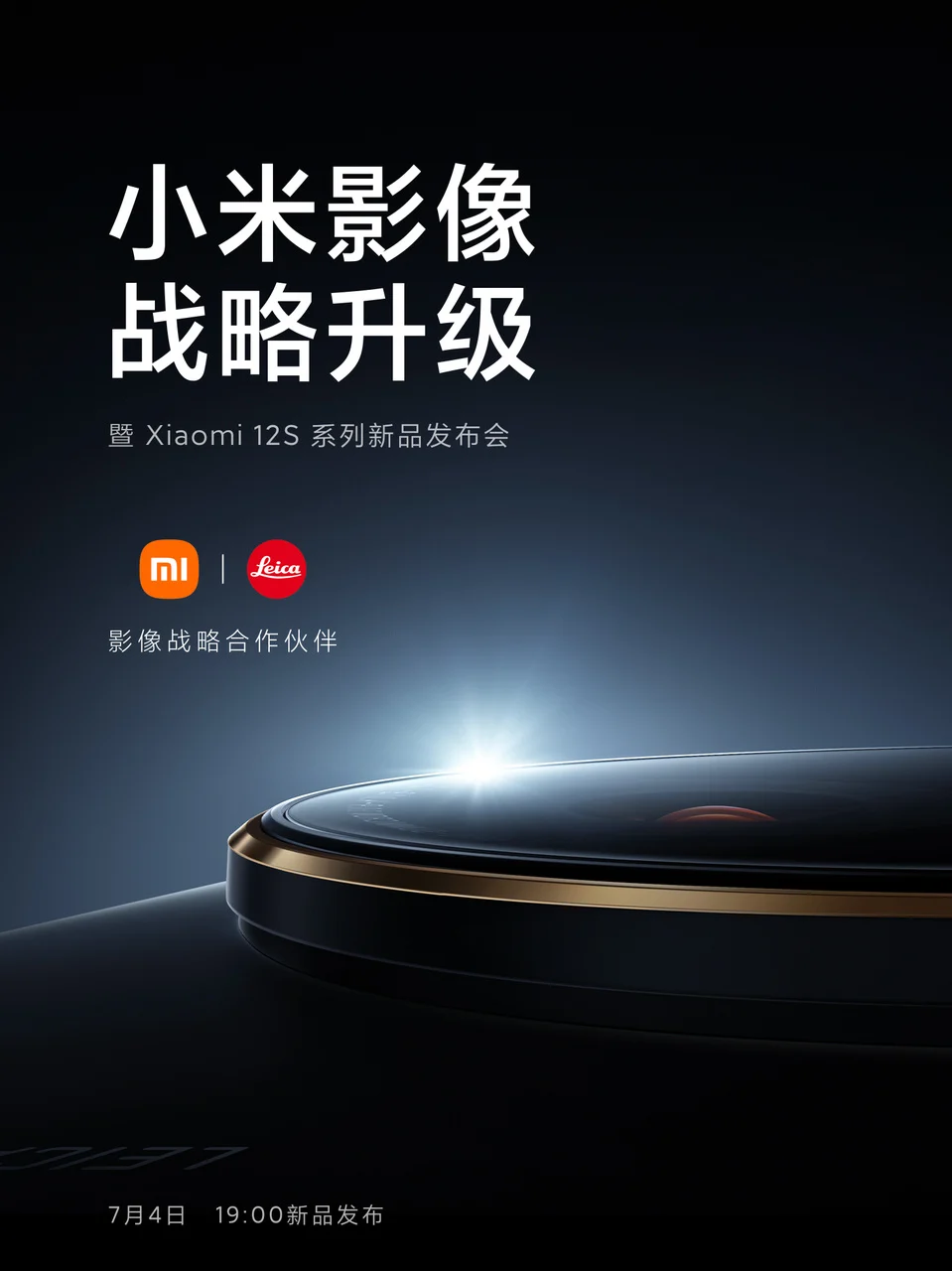 Prior to the announcement of the unveiling of the Xiaomi 12S Ultra, it was predicted that the Xiaomi 12S Dimension Edition would have a system on a 9000 or 9000 Plus chip.
Xiaomi's official poster also mentions the Leica brand, and all three phones appear to have Leica settings.
Recently, news about the RAM and memory versions of these phones was revealed. The Xiaomi 12S and 12S Pro are said to come with 8GB of RAM and 128GB of RAM, 8GB of RAM and 256GB of RAM, and RAM 12 with 512GB of RAM. The 3C certification of these handsets indicates that the standard version of the Xiaomi 12S supports 67-watt fast charge; But for the Pro version, the fast charge is 120 watts.
The higher-end version of the Xiaomi 12S Ultra will probably be available in two models; One with 8 RAM and 256 GB memory and the other with 12 RAM and 512 GB memory. 3C confirmation of this phone announces the existence of a fast charge of 67 watts.
Read more:
What do you think about the unveiling date of the Xiaomi 12S series? Share your opinion with Tekrato in the comments section.