A new Xiaomi phone with model number 22071212AG has received FCC approval. The device, which will likely be unveiled in the summer or early fall, will likely be launched under the official name Xiaomi 12T.
It was previously reported that Xiaomi is developing two new devices, codenamed plato and mayfly, which are categorized as 22071212AC / G and 22081212C / G. The letters C and G mean the Chinese and global market.

Revealed specifications of Xiaomi 12T
The L12 mayfly will likely be marketed under the official name Redmi K50S Pro in China and the official name Xiaomi 12T in the global market. This phone has two different models, which are marked with model numbers 22081212UG and 22081212R. The 22081212UG is most likely the Xiaomi 12T Pro Hypercharge, and the 22081212R is the Xiaomi 12T Pro, which is only available in Japan.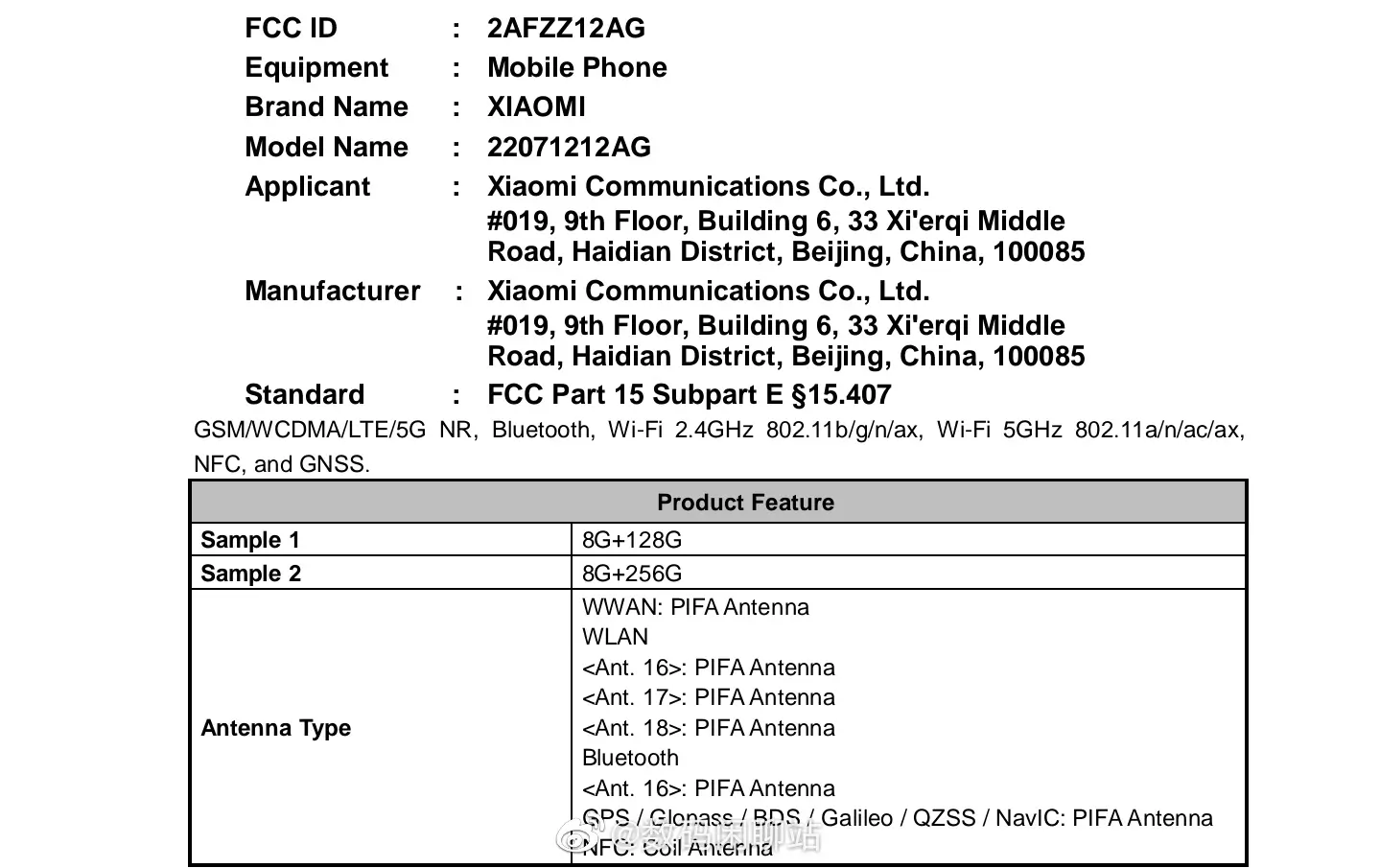 It is said that the plato phone with the code L12A is sold under the official name of Redmi K50S. The official name of this phone in global markets will be Xiaomi 12T. This device has recently received FCC approval and some details have been revealed.
The FCC list shows that the Xiaomi 12T has 802.11ax Wi-Fi, seven bands of 5G, Bluetooth, GPS and infrared. This device will come with 8 RAM and two models of 128 and 256 GB memory.
Xiaomi 11T and 11T Pro are equipped with Density 1200 and Snapdragon 888 chips. The chip for the Xiaomi 12T Pro is said to be the 1st generation Snapdragon 8 Plus chip. But the Xiaomi 12T will benefit from a system on a chip.
Read more:
What do you think of the Xiaomi 12T series? Leave your comment in the comments section Repetition share it.