The chief executive of Xbox, news of plans for Support Japanese game developers have given. This program was created to compete with Sony in the field Original Japanese games more than.
Recently, the simultaneous release of the new generation Xbox consoles in the X and S series in Japan and around the world was considered one of Microsoft's actions to take the lead in the important market of video games.
However, sales of Xbox devices compared to PlayStation 5 Sony is in a lower category. Of course, the sales rate of the new generation of Xbox has improved compared to its previous generation.
also Xbox sales volume In the months of May and June (May and June) this year, it was able to surpass PlayStation 5. However, Microsoft is not satisfied with this amount and has plans to surpass Sony.
Read more: Hackers have discovered an unfixable vulnerability in PlayStation 4 and 5
Xbox special program to support Japanese game makers
The senior vice president of the gaming unit at Microsoft, Sarah Bond, told the reporter of the IGN Japan website on Saturday about the issue of making and supplying more Japanese games by Xbox, and announced the interest and the existence of serious plans to support Japanese game makers and players of these games. Band announced about this:
One thing I'm particularly excited about is the sheer number of studios and projects currently being developed by Japanese developers for the Xbox Series X. There are currently more than 250 different developers trying to create new games for the Xbox ecosystem.
He continued: "About 150 games have been launched to date, of which about 100 of these games are already available to players on the GamePass service, and we recently added 15 new games developed by Asian game developers. We have introduced 13 of them are the products of Japanese studios. There are so many projects coming out in the coming months, and even more projects are already in the early stages of development that we can't wait for when the time is right to introduce them."
Xbox brand managerPhil Spencer, also in an interview with Famitsu magazine, while expressing his desire to establish a wide and deep connection with Japanese game makers, regarding the company's cooperation with the studio. Kojima Productions announced to create a new project:
Many years have passed since Mr. Kojima and I met. He has new and very creative ideas about gaming experiences, so we decided to work with him on a new project to make these ideas possible on the Xbox platform. During today's Xbox Collection visit to the Kojima Productions studio, I had the opportunity to see parts of this early development project, and I have to say it was pretty interesting.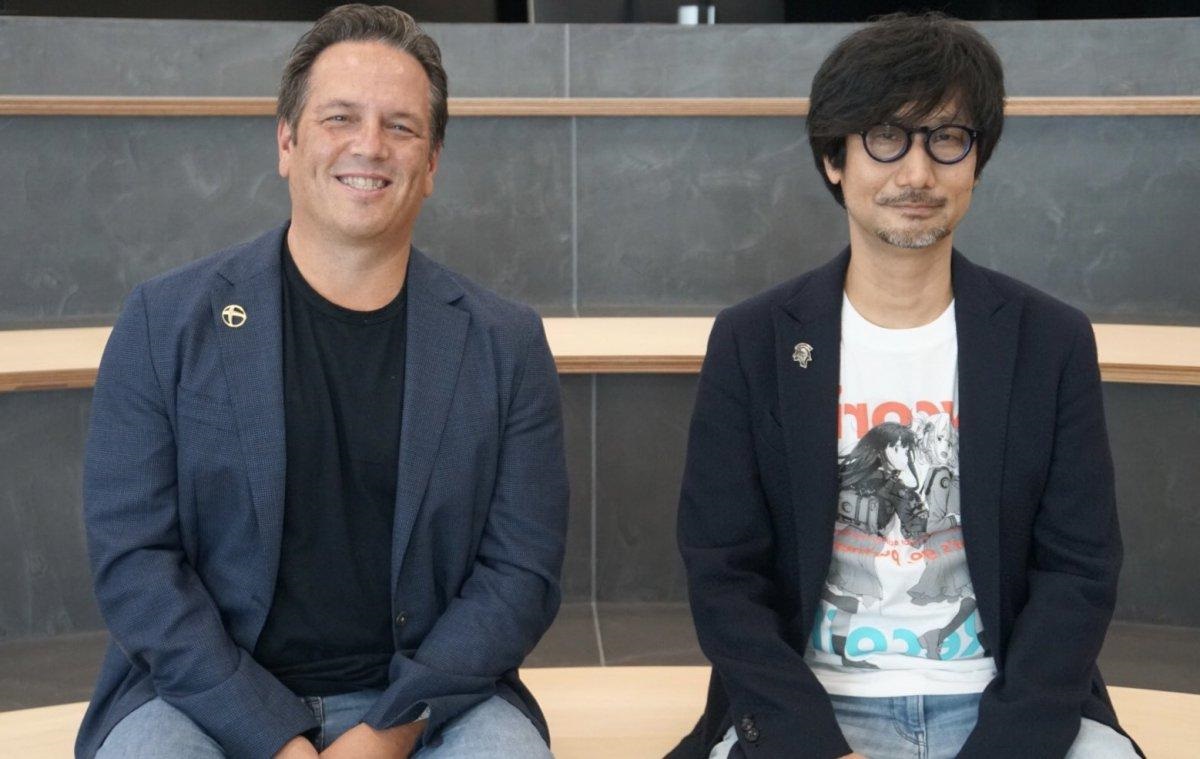 In an interview with the Game Watch website, Phil Spencer announced that he was familiar with the needs and interests of Japanese gamers and announced the efforts of the entire Xbox series to create such games.
It should be noted that two role-playing games called Blue Dragon and Lost Odyssey, released by Mistwalker Studio and Hironobu Sakaguchi, the creator of the Final Fantasy series, respectively, in 2006 and 2007, are two important Japanese games in Xbox history. These games were available to users in the early years of the release of the popular Xbox 360 console.
Read more:
What do you think about Xbox's special program to support Japanese game developers? Could this be a successful plan to counter Sony? Share your views in the comments section duplicate shared and Technology News Follow with us.
Source: videogameschronicle