The head of Xiaomi in his Weibo account about the users' acceptance of the feature Dynamic Island in the Redmi K60 series has raised questions.
Netizens are enthusiastically debating Lu Weibing's question, "Do you really need the Dynamic Island in the Redmi K60 series?" The head of Xiaomi China Group on Weibo wants to know users' opinions about this feature.
Based on available information, Redmi K60 series It will be released in the first quarter of 2023 and the different models of this series will be based on different processors Snapdragon 8 generation 1 and Snapdragon 8 generation 2. Currently, there is no more information about the technical specifications of these devices.
Read more: Review of Xiaomi Redmi K50 Ultra (Xiaomi Redmi K50 Ultra); Scrutiny of system, camera, performance and battery
Dynamic Island in the Redmi K60 series
Apple has a new notch in the iPhone 14 Pro series Dynamic Island introduced This notch is added as a pop-up notification system next to the front camera. Third-party apps don't support this feature yet, but the functionality of the apps allows Dynamic Island to have different sizes and shapes.
A comprehensive list of programs and features that Dynamic Island They are supported by YouTuber Marks Brownlee (MKBHD). He has also shown how the various features of Dynamic Island work. According to him: "In the next 18 months, this feature will make other smartphone manufacturers more than ever looking to copy it."
According to Luo Yonghao, the creator and founder of Smartisan and Hammer Technology, the notch is amazing and complements the user interface, but he went on to say that Android phones don't need this technology.
But as we said, one of the most important new features of Apple's premium smartphones this year is a completely new notch called Dynamic Island, which is presented in iPhone 14 Pro and Pro Max.
More than 40 usable features for Dynamic Island will be available at launch. These usable items include third-party apps and other native apps and features iOS 16 will be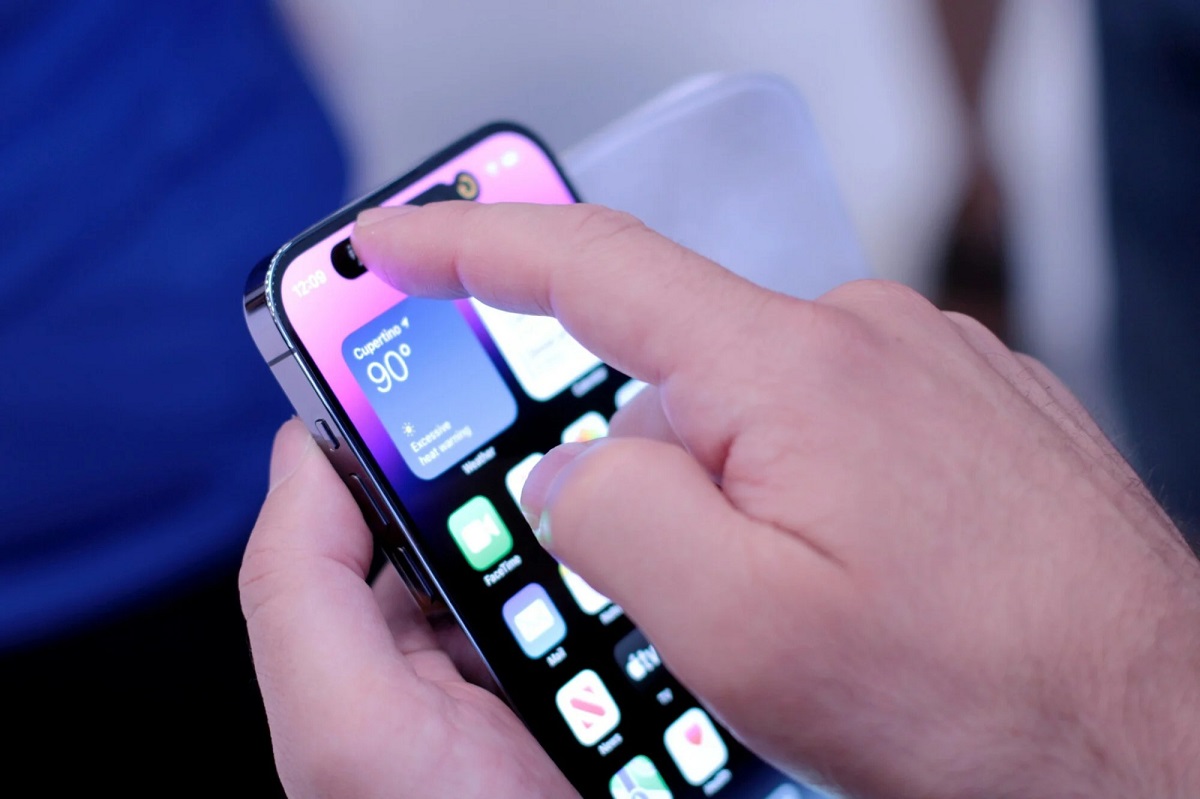 The Dynamic Island grows in size when you touch it for a long time, revealing some simple controls. It is possible to pause and stop timers directly in Dynamic Island. The same goes for the FaceTime and Music apps. In Dynamic Island, some system activities, such as activating focus mode or connecting an iPhone, appear with smooth animations.
Read more:
Do you think Dynamic Island in the Redmi K60 series will be welcomed by Android phone users? He shared his opinion in the comments section with Tekrato Technology News Follow with us.
Source: gizchina