Resume is your work ID card and much more than you think, it can pave the way for you to be invited to a job interview and finally get hired. But why do we need a resume?
A resume is an important tool for your job search; Because it presents all your skills, abilities and achievements to employers in one or two pages. In this article, we explain in simple language what is a resume? And Why is a resume important??
What is a resume?
A resume is a formal summary of your qualifications, professional background, skills, and accomplishments. The term "résumé" is derived from the French word meaning "to summarize". Most resumes include sections that describe your professional summary, work experience, skills, awards, education, and any other accomplishments that are relevant to your career path and goals.
Employers use resumes to get a deeper understanding of a person's skills, strengths, and experiences. Your resume is your first point of contact with the employer and sets the tone for the next steps, such as the first interview, the second interview, and finally accepting the job offer. Resume is actually a representation of your professional personality and plays a key and important role in your hiring process.
One of the very simple and at the same time useful tools for creating a resume. Iran Talent resume maker service which provides a professional resume file to the audience for free.
Why is it important to have a resume?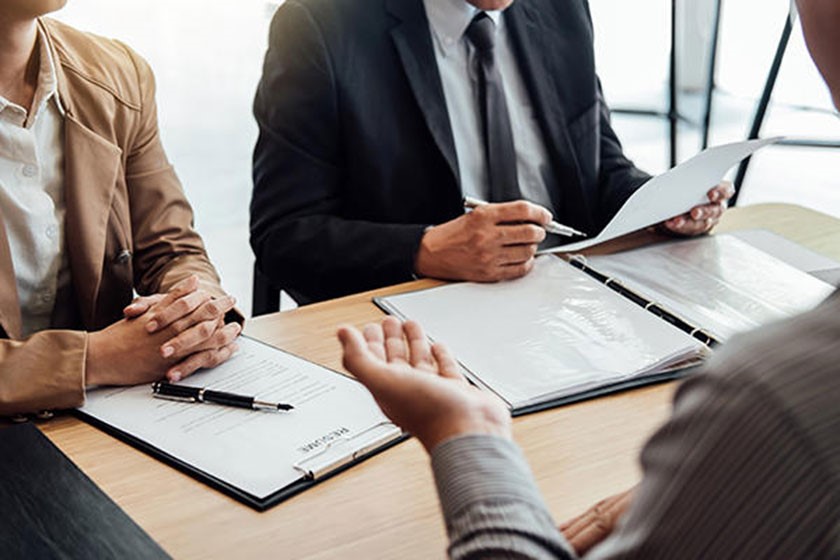 A resume is important because it helps you immediately show why you are a good fit for a job. In today's competitive professional job market, a resume is often a prerequisite for moving forward in the interview process and ultimately getting hired. In the following, we have examined the reasons why it is important to write a resume to get your next job:
1. Your resume highlights your skills and experience
A well-structured resume will clearly highlight your most attractive skills and experiences to potential employers, allowing them to choose the best fit among job applicants. That's why it's important to make sure your resume reflects your latest skills and experience. To write a strong resume, elements and components must be placed together in a way to highlight your work experiences and achievements.
2. Resume shows your advantages to the employer
A resume doesn't just present your skills and experiences, it tells employers what you bring to the company and what value you add to their team. For example, using numbers in your resume and phrases like "increase profit or decrease loss by 5%", "increase social network followers by 1500 users" or "increase sales by 10%", clearly communicates to the employer what your abilities are. and your presence in the collection can improve and improve the performance of which departments.
3. Match your resume to the job position
A good resume matches your skills to the needs of the job opportunity. One of the ways to do this is to make sure that your resume contains the same keywords as in the job description. For example, if the job description asks for mastery of Excel, be sure to include Excel skills in your resume. do. By doing this, employers will be able to get more accurate information about what makes you the right fit for the position.
Another point is that if you send your resume electronically, some companies automatically check the resumes using software, so it is important to pay attention to the keywords included in the job description and use them in the resume.
4. The resume attracts the attention of employers
You should consider that the employer has no knowledge of you and is supposed to get to know you and your capabilities with the resume page that he has. Therefore, the resume creates the opportunity to attract the attention of the employer and take the first step to get hired with the preparations that are considered in the type of writing and formatting of the resume.
5. A resume is necessary to secure a job
If you are employed somewhere, there is no guarantee that your job position will last forever! Maybe next year you had to leave your job or you yourself wanted to breathe working in a new space. This is where you need a resume again. It is enough to refer to the resume that you wrote at the beginning and after updating its information, send it again to the companies of your choice.
6. Resume is your personal brand advertisement
Your resume is a professional advertisement aimed at your future boss and intended to interview for a job where you can succeed. You are actually introducing your personal brand with the resume text.
7. The resume is the gateway to the interview
Finally, a good resume allows you to go to the next stage of the hiring process, the "job interview". You will probably need at least one interview to get a job offer, so having a resume is essential.
Final point
A resume acts as a bridge between you and a potential employer. Therefore, the importance of resume can never be underestimated. Therefore, in order to get hired, it is essential that your resume stands out from the rest. It's up to you how you want to be seen by the hiring manager. Since companies do not have much time to interview each candidate, they ask for resumes from job applicants to select the best ones.
A resume gives the hiring manager a first impression of you; So a good essay can be your ticket to an interview.
Source: Iran Talent blog
.
end of Advertisement report