WhatsApp's new security feature; Prevent screenshots from view-once images
Read Time:
1 Minute, 46 Second
Meta in its recent update of WhatsApp's new security feature It has revealed that with its help, users will not be able to take screenshots of self-destructing media.

In August 2021, WhatsApp will emulate Snapchat and send functionality view-once added in its platform. This feature allows users to post photos and videos that are only viewed once and then automatically deleted.
Read more: How to transfer WhatsApp account?
WhatsApp's new security feature
This is a useful option to keep users safe, especially when sharing private and sensitive photos. But Meta Company did not pay attention to the most important point in the implementation of this feature; screen shot! It was enough to take a screenshot of the same media once, and as a result, the entire effort of the meta development team was wasted!
A year later, in August 2022, Mark Zuckerberg announced that screenshot blocking would soon be added to WhatsApp. This feature is now rolling out to some beta users in this app.
Now, like with Google Pay and other apps, when you try to take a screenshot of a self-destructing media in the latest WhatsApp beta, a message appears saying "Could not take screenshot due to security policy."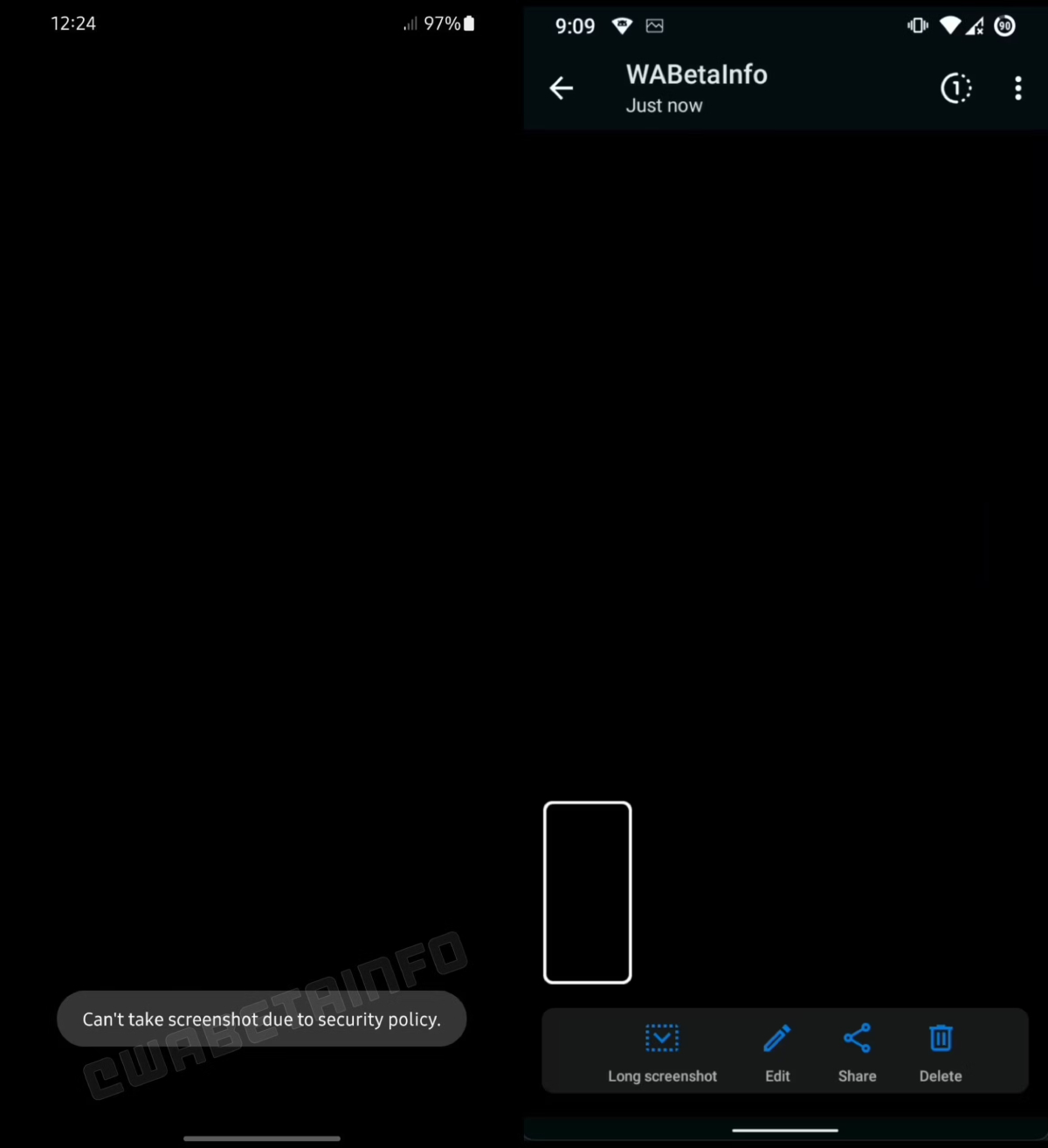 Also, using various programs to bypass this security restriction won't work and you'll end up with a black screenshot, and for that matter, you won't be able to record the screen when opening a media. But the difference is that unlike Snapchat, WhatsApp doesn't notify the media sender that the recipient has tried to take a screenshot of the page.
Although WhatsApp is testing these new privacy measures for self-destructing media, you should remember that anyone can take a screenshot of your chats screen using another device; So users should be more thoughtful about the self-destructing messages they send.
Currently, WhatsApp has provided this feature for some users on a trial basis, and it will be activated for all users in this application.
Read more:
What do you think about WhatsApp's new security feature? Share your thoughts with us technology news Follow from Tikrato.