Soon we will see the new update of the 5G network. It is said that after the update, 5.5G technology speed Increases to 10 GB/s.
these days Number of 5G users is increasing day by day; However, not all cyberspace audiences and smartphone users are equipped with this technology. Considering the daily use of social networks by users and the dependence of most businesses on virtual space, it can be said that the lives of people around the world are undeniably tied to the Internet; For this reason, benefiting from high-speed internet has become a necessity and it can be said with confidence that the 5.5G network will cover many users in a short period of time.
According to published news 5.5G technology speed It will be around 10 gigabytes per second, which is a significant improvement compared to the 5G network, which supports 1 gigabytes per second.
Read more: The new data transmission record was broken; Download 225 thousand movies per second!
Details about the speed of 5.5G technology
Huawei announced at the Mobile World Association conference held recently in Thailand that the high-speed 5G network is more than 700 million users has covered all over the world. Next, the Chairman of the Board of Directors of Huawei (Ken Hu) gave information about the speed of 5.5G technology and the potential of this network.
It should be noted that holding the World Mobile Broadband Association event in 2022 is the responsibility of Huawei, GSMA and GTI companies. This forum is held every year with the presence of active companies in the field of mobile networks, and its main goal is to discuss and find suitable solutions for the commercial success of the 5G network and the evolution of this technology, along with optimal use and preventing damage to environmental resources. .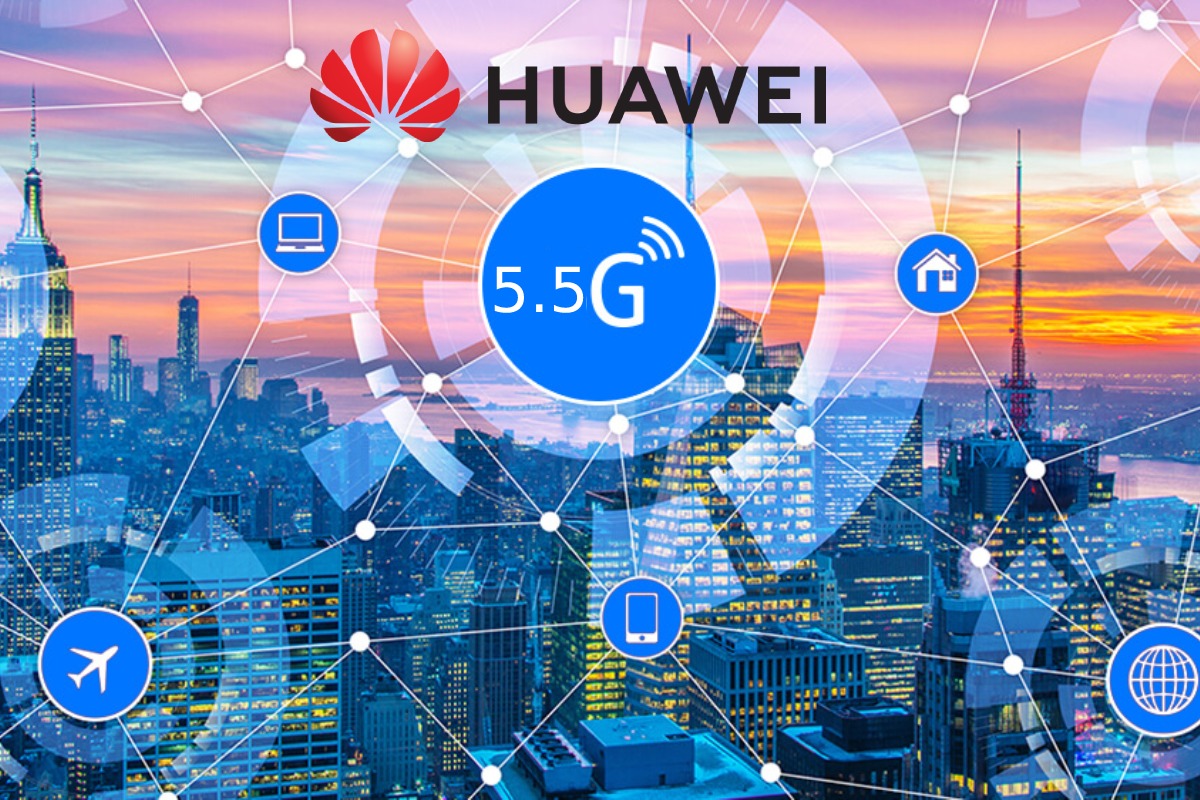 In the following, the CEO of Huawei (David Wang) information about 5.5G technology speed presented According to Wang, we are facing extensive and rapid changes that will require digital infrastructure. According to Wang, 5.5G technology, thanks to a network consisting of hundreds of billions of connections and built-in artificial intelligence, is able to Speed ​​of 10 gigabytes per second get access It goes without saying that the mentioned technology is still in the development stage and there is probably a long time left until its release; However, 5.5G technology has made great achievements so far and its initial standardization steps are progressing well.
At the end of his speech, the executive director of Huawei pointed out: to create a wide bandwidth, we need to use resources less than 100 gigahertz. Millimeter waves will be an important frequency band for 5.5G. Operators need more than 800 MHz have the spectrum of this band. Also, the 6 GHz band plays a vital role for 5.5G, and it is likely that the 6 GHz spectrum will be auctioned in countries. In addition, spectrum below 6 GHz can be reconfigured to provide 5.5G bandwidth.
Read more:
What do you think about the speed of 5.5G technology? Can this technology change users' relationship with virtual space? Please share your views in the comments section and the latest Technology News Follow with duplicates.