The crypto market had strange problems in the past weeks, the big reason for which Bankruptcy of FTX exchange Was; Looking for this article now Binance's role in the collapse of the FTX exchange Are.
One of the largest digital currency exchanges in the world. FTX, with an $8 billion hole in its balance sheet, recently filed for bankruptcy. Of its 1 million users, many are now unable to withdraw funds from the exchange. On Friday, FTX Group, which is headquartered in the United States but is actually headquartered in the Bahamas, filed for bankruptcy protection in the United States.
It seems like a competitor FTX, Binance, has played a key role in the collapse of the world's second largest cryptocurrency exchange. In the following, a step-by-step report of how this economic disaster occurred Binance's role in the collapse of the FTX exchange Provided.
Read more: The probability of bankruptcy of FTX exchange increased; What percentage of Ethereum was lost?
A prelude to Binance's role in the collapse of the FTX exchange
Sam Bankman-Fried And Changpeng Zhao Also known as SBF and CZ, they can be seen as two sides of the same cryptocurrency coin. In the short-lived past few years, they have created two of the largest cryptocurrency exchanges: FTX and an exchange bigger than that, Binance. As former business partners and key players in a multi-billion dollar industry, their life stories are intertwined. But their backgrounds are very different.
Bankman-Fried30 years old, son of professors Stanford University and is a graduate of the Massachusetts Institute of Technology. He made multimillion-dollar political contributions, lobbying for regulation on Capitol Hill Crypto regulations appeared, with the likes of Bill Clinton and Tony Blair at conferences FTX He developed close relationships and to make his company famous, he turned to basketball and invested in the Miami Heat club in Florida. His fortune, which was worth about $16 billion at the beginning of the week, is now gone.
Zhao The 45-year-old was born in the coastal province of Jiangsu, north of Shanghai, and followed his father to Canada at the age of 12. Zhao is now a Canadian citizen. After graduating from McGill University in Montreal with a degree in computer science, he pre-launched Binance In 2017, on programming systems for Tokyo Stock Exchange And Bloomberg worked. According to a Bloomberg report, his wealth has also been hit by recent events, falling from $79 billion to $16.4 billion this year. Probably with problems Bankman-FriedIn this sense, it will remain under pressure.
Last week, Wednesday, November 2 (November 11), Zhao was in Lisbon when the initial flames of the crisis FTX turned on CEO of Binance At the annual Web Summit, he was a keynote speaker to a gathering of tech giants and activists, and, as usual, defended the long-term future of digital assets.
"I think there will always be volatility," he said in the speech. This is a trading market. It is just like the stock market. If stock markets don't fluctuate, who else will invest in them?"
From his words, it seemed that a new period of negative volatility was imminent. During Zhao's talk, Crypto News Service, CoinDesk Claims on the balance sheet Alameda Researchan investment fund in the field of cryptocurrencies owned by the founder FTX, published by Sam Bankman-Fried. Alameda's billions of dollars in its digital currency FTX, ie FTT and used it as a collateral for taking more loans. This means that the devaluation of FTT's cryptocurrency will hurt both companies, given their joint ownership.
On Friday, November 4 (Aban 13), after the report CoinDeska crypto researcher aka Dirty Bubble Media, makes more claims about Alameda Published on Substack newsletter platform. In this newsletter, a question was raised whether the company is bankrupt or not. This researcher referring to keeping part of the assets FTTsaid:
"It's almost like SBF [سام بانکمن-فرید] It has found a way to hack the financial system and print billions of dollars in a weak economy against which it has been able to borrow huge sums from unknown parties.
On Sunday, November 6, when Zhao tweeted, "Due to the recent revelations that have come out, Binance Asset Tokens FTT criticizes himself". It raised alarm bells among investors. Zhao's FTT tokens were thought to be about 5% of the total, which was worth around $580 million before the currency crashed. At the same time, witness an increase Binance's role in the collapse of the FTX exchange we were.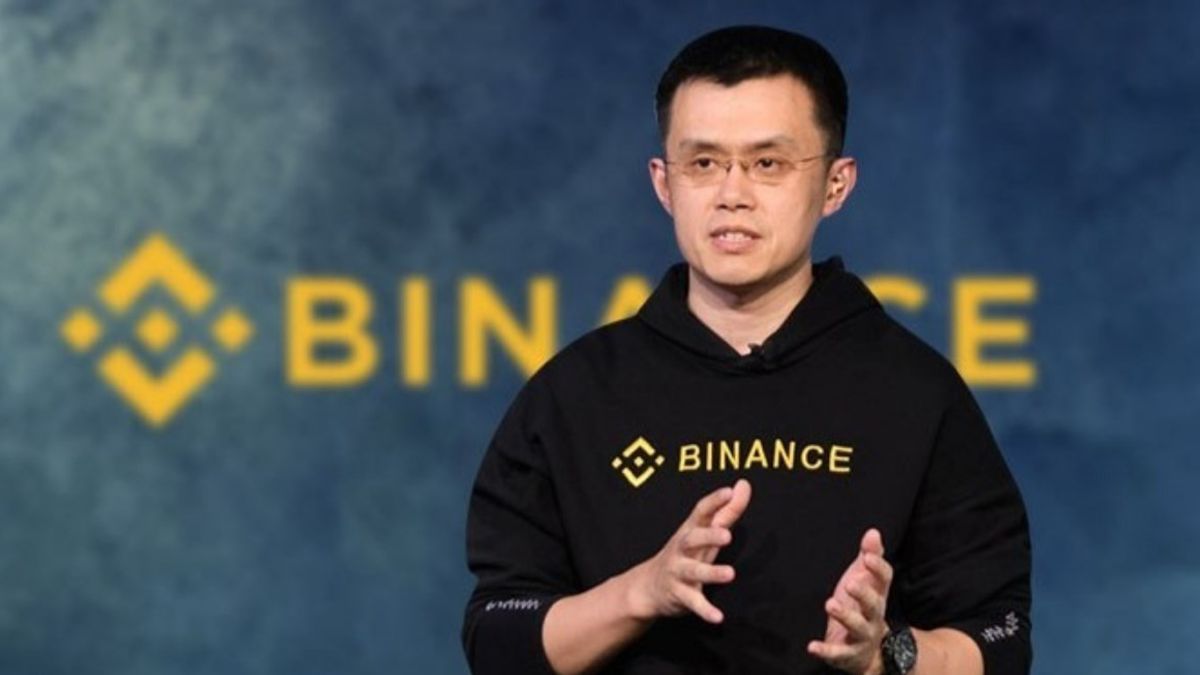 In 2019, Binance invested in FTX as a shareholder. Last year, 2.1 billion dollars were withdrawn from these shares Stablecoin Binance itself (BUSD) and received FTT tokens as part of the transaction.
As the implications of the move were evident in the crypto industry, Zhao tweeted, "We are not against anyone." But in the same post, he added: "But we will not support people who lobby against them behind the backs of other industry players." However, a source close to Binance said there was no malice towards FTX in selling FTT currency.
The lobbying appears to be a reference to Bankman-Fried, who spent millions of dollars on US Democratic politicians lobbying for tighter regulation of crypto trading in Washington.
Read more: How to make NFT token?
The profound effects of Binance's role in the collapse of the FTX exchange
On Monday, Nov. 7, Benkman-Fried responded to the weekend's turmoil with a series of tweets, claiming, "A competitor is trying to get us in trouble with false rumors." He added: "The condition of FTX is good. Assets are also in good condition."
He did not specify who he was referring to. But then he tagged Zhao, who has pledged $500 million of Binance's money to help Elon Musk buy Twitter, with a tweet saying, "I'd be happy if we could work together to develop the ecosystem."
On Tuesday, November 8 (Aban 17), after the cessation of hostilities, Zhao announced that Binance will buy FTX and save it. "This afternoon, FTX asked us for help," Zhao tweeted. Because it is in a significant liquidity crisis. To protect users, we a [قولنامه] "We signed a non-binding agreement that we were going to buy FTX.com outright."
Bankman-Fried confirmed the deal on Twitter: "The deal is fully underway and the first and last investors FTX.com they are the same; "We have agreed on a strategic deal with Binance to acquire FTX.com (pending DD)." DD, or due diligence, was the key phrase in that tweet.
On Wednesday, November 9 (Aban 18), things happened that Binance's role in the collapse of the FTX exchange strengthened With increasing rumors of huge financial holes in the balance sheet FTX, Zhao suddenly cut off the cooperation and plunged the Benkman-Fried company into a full-scale crisis. After further investigation, Binance announced that it could no longer proceed with the transaction.
"Initially, our hope was to support FTX customers with liquidity, but these issues are beyond our control or ability to assist," Binance said in a statement. Zhao then tweeted that it was a "sad day".
On Thursday, November 10 (19 Aban), while FTX Struggling to find a new way out, Benkman-Fried returned to Twitter, stating that she had "made huge mistakes and should have done a better job". With these talks, the future of FTX was seriously doubted.
On Friday, November 11, FTX filed for Chapter 11 bankruptcy protection in the United States in a move involving the exchange's platform and company Alameda It was possible to apply. Bankman-Fried was then replaced as chief executive by John Ray III, a restructuring and bankruptcy attorney who previously worked on the dissolution of energy giant Enron.
Hours before the bankruptcy was confirmed, Zhao warned that the crypto market was facing a 2008-style crisis and more failures were on the way. He told a conference in Indonesia that the 2008 global financial crisis was "probably an accurate analogy" for this week's events, the Financial Times reported.
For her part, Bankman-Fried tried to remain positive. He announced Bankruptcy On Twitter, while apologizing again, he said: "I hope these actions can improve the situation. Also, we hope that by declaring bankruptcy, we have brought transparency, trust and proper control over the situation."
Read more:
Your opinion about Binance's role in the collapse of the FTX exchange What is? Share your thoughts with us in the comments section Technology News With duplicate follow.
Source: theguardian