The release date of the Red Magic 7S series has been confirmed. Nubia plans to unveil the Red Magic 7S and Red Magic 7S Pro phones by holding an event on July 11 (July 20). Recently, the renders of Red Magic 7S Pro have also been published.
Red Magic 7S series phones have also been seen in Tena and some of their specifications have been revealed.

In the renderings, we can see that the silver and transparent back panel of this phone is equipped with a centrifugal fan with RGB light with a maximum of 20,000 rpm, LED flash, triple camera module and air intake in the upper half.
Red Magic 7S Pro renders
As you can see in the renderings of the Red Magic 7S Pro, this device is equipped with triggers for a better gaming experience. In other parts of the back panel of Red Magic 7S pro, we can see that this device uses Snapdragon 8 Plus 1st generation chip, 5000 mAh battery and ICE 10.0 liquid cooling technology, which is activated by the red switch located on the left edge.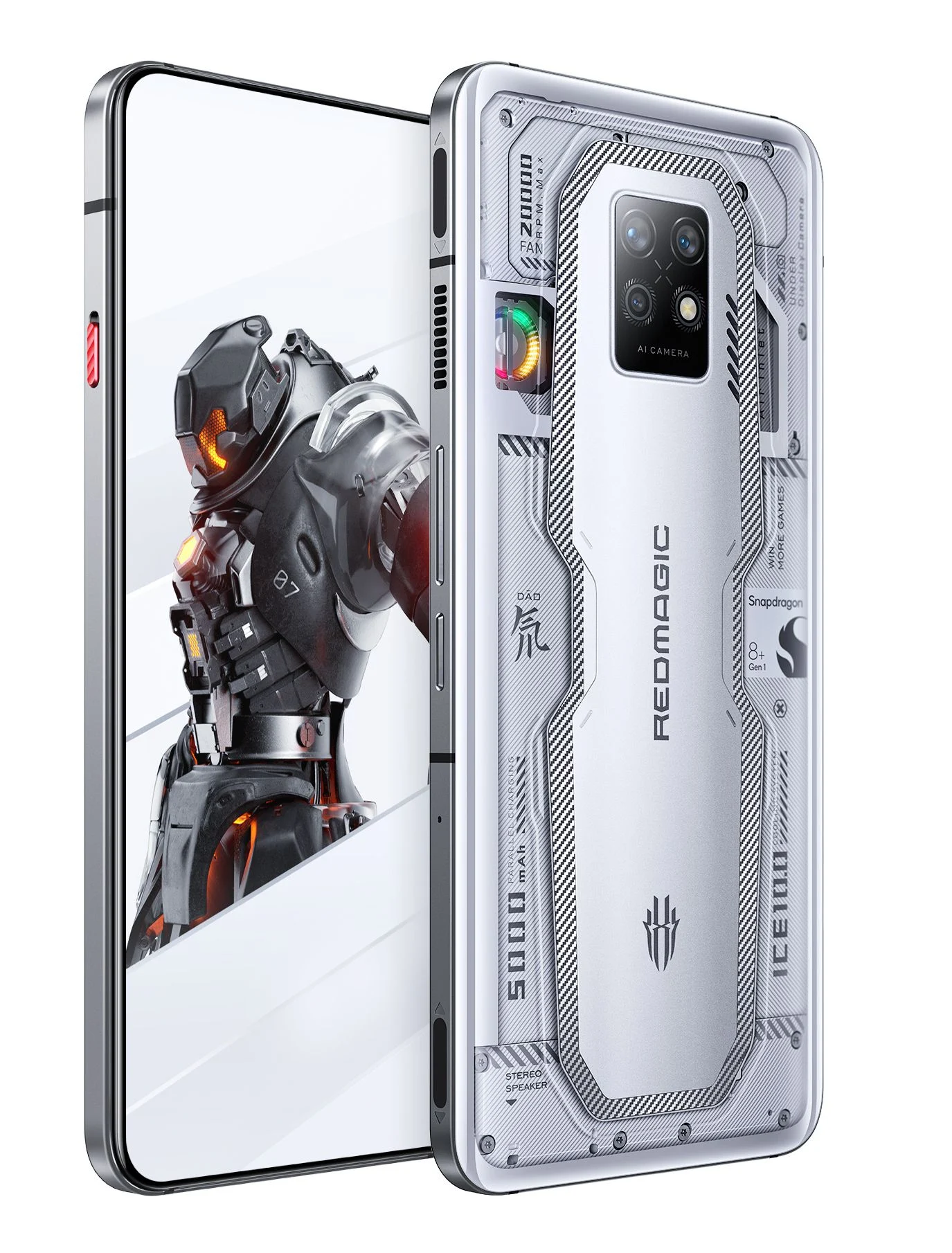 The Red Magic brand also stands out in the middle of the back panel of the device. The interesting thing to note in the front view is the selfie camera under the display.
Specifications of Red Magic 7S Pro
Tena's listing revealed that the device features a 6.8-inch OLED display with FHD+ resolution, an under-display fingerprint scanner, and is powered by a 1st generation Snapdragon 8 Plus chip. This device comes with up to 18GB of RAM and 1TB of storage and runs Android 12 with Red Magic UI.
It is said that this device will be equipped with an 8 or 16 megapixel selfie camera under the display. The main lens on the back panel is probably 64 megapixels.
Other features of Red Magic 7S Pro include a 5000 mAh battery, 165 Hz refresh rate, and 135 or 165 W fast charging.
About the specifications of Red Magic 7S, it should be said that it supports 120 Hz refresh rate. An 8-megapixel selfie camera lens is used in the front view of this phone. This device is powered by a 4500 mAh battery that is charged with a 120 watt charging system. Other specifications of this phone are similar to the Pro version.
Read more:
What do you think about the renders and specifications of the Red Magic 7S Pro? Share your opinion with Tekrato in the comments section.
Source: gizmochina