Vivo X Fold Plus (Vivo X Fold Plus) was officially unveiled; Price and technical specifications
Read Time:
2 Minute, 15 Second
After many rumors and revelations, Vivo finally introduced Vivo X Fold Plus As its second foldable phone, it lived up to expectations.
At the very beginning, it should be acknowledged that Vivo's new foldable phone with impressive technical specifications is a formidable competitor for other foldables on the market, including Z Fold 4, Z Flip 4 and even Razer 2022 It seams.
Read more: The best foldable phones
Specifications of Vivo X Fold Plus
Vivo's new foldable phone It has arrived with a new color scheme, a powerful processor and a high-quality camera. This product has the most powerful processor in the Android world these days, Snapdragon 8 Plus 1st generation, which uses up to 30% less energy than its previous generation and at the same time works up to 10 times more powerfully.
In addition to upgrading the processor, Vivo has used a 4730 mAh battery in this model, which is slightly improved compared to the 4600 mAh battery of the normal model. This more powerful battery, of course, along with the new optimized chip, can charge much more than the normal model.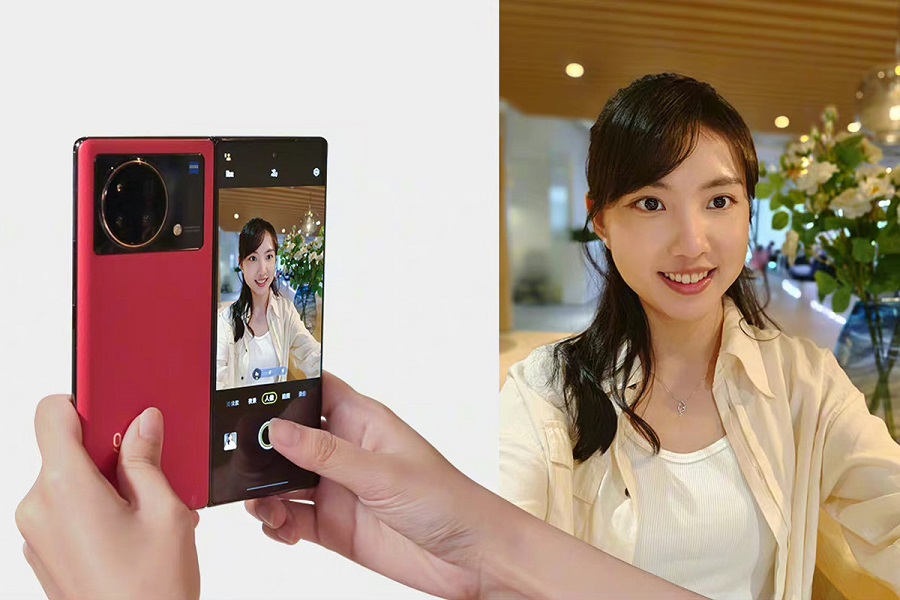 Vivo X Fold Plus It also supports the 80W fast charger, which is much faster than the 66W charger of the normal model. This product can now reach 70% charge in just 18 minutes and 100% charge in 35 minutes. This model also supports 50W wireless charging.
Vivo's new foldable phone It has an 8.0-inch LTPO display made of ultra-thin UTG glass. This phone also has an external display with dimensions of 6.53 inches and both displays are equipped with an ultrasonic fingerprint sensor.
Vivo says that the hinge of the X-fold Plus can stand in several different positions. The Chinese company has also strengthened the Xfold Plus speakers to improve the sound quality and intensity.
On the back panel of the device, this phone has a 50-megapixel main camera with optical image stabilization. This camera, along with the 48-megapixel ultrawide camera and two telephoto cameras, make up the new folding camera set. One of the telephoto cameras has a 12-megapixel sensor and a 47mm lens, and the other has an 8-megapixel sensor and a periscope lens with 5x optical zoom (and 60x digital zoom).
The basic version of this phone with 12 GB of RAM and 256 GB of internal memory has a price tag of 1400 dollars. The second version with 12GB of RAM and 512GB of internal memory is priced at $1,540.
Read more:
What is your opinion about Vivo X Fold Plus? He shared his opinions with Tekrato in the comments section Technology News Follow with us.