For several years, Microsoft has been paying more attention to the Viva platform and the Teams service and has tried to create a suitable solution for business communication. This company has now unveiled the Viva Engage social network, which is very similar to Facebook.

Microsoft bought the Yammer social network 10 years ago and has now built the Viva Engage platform on the strengths of this network. This platform has features similar to Facebook and includes a story section, conversation posts, videos, images and even the ability to simultaneously edit Excel files in business meetings.
Read more: How to permanently delete a Facebook account
Viva Engage social network
Microsoft also added the story feature to Viva Engage, which social networks like Instagram and Snapchat have had for a long time. The stories that are shared on this platform have a similar mode to Instagram.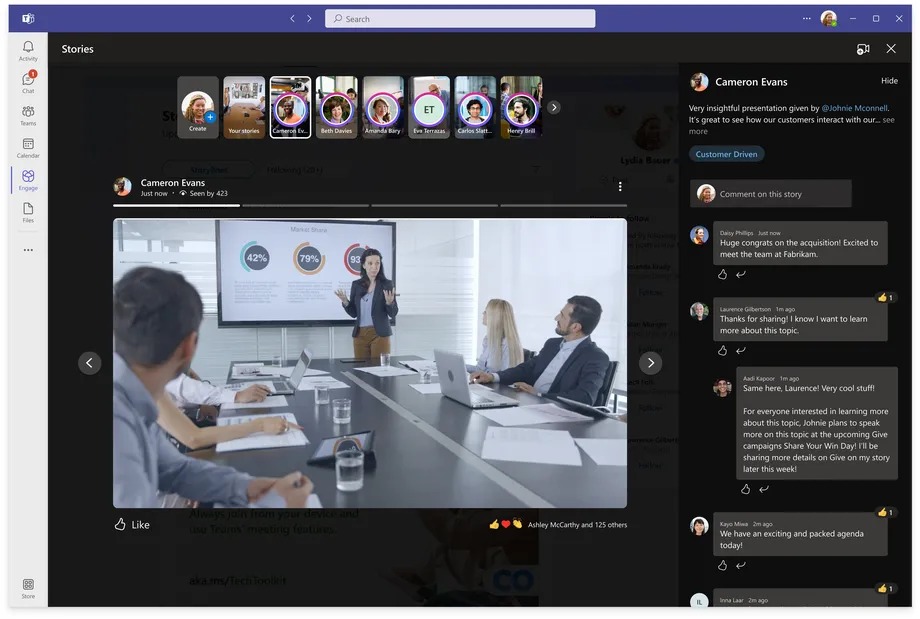 Viva Engage helps you create a new community within your organization. Also, by combining with Teams and focusing on similar social networks, it makes progress and achieves more success in this field.
Excel Live is one of the other features that Teams offers. This feature allows people in the meeting to edit and make changes to Excel spreadsheet files instantly.
Microsoft has built this feature on the Fluid framework and allows the user to access all the features of this software without having Excel on the system. This feature will be available to users of this software from August.
Microsoft Teams has made other features available to users, such as the ability to share video clips in chats and take notes on other people's content in meetings.
Read more:
What is your opinion about Viva Engage social network? Please leave your comments in the comment section duplicate share