Launching a successful Google advertising campaign will require the proper use of various tools, but this does not mean spending large sums of money, and people with very low budgets can succeed in Google.
Many people around the world today use Google to find answers to questions, solutions to problems, new places to visit or buy a product, and this is an opportunity for businesses.

Internet business owners need to make good use of free tools in order to be seen and successful in addition to paying for advertising. Google Ads is an online advertising platform that allows people to identify keywords, target audiences, websites related to their product and service, appear and show their ad to the audience when they need it.
As a powerful advertising tool, Google Ads helps small online businesses help people with relatively low budgets to grow their business by using a variety of tricks.
In this article, we have tried to provide you with complete and comprehensive information about the tricks of launching a successful Google advertising campaign.
The need to use Google Ads for the site
To be successful, business owners must first be able to assess the basic needs of the consumer. The audience in the Google search engine is always looking for different needs such as finding a product or service, training, increasing information, and so on; Therefore, websites should lead the audience mentality towards making the right decision by making successful advertisements.
For online advertising, things like the language of the ad, the appearance of the landing page, and presenting the brand according to the field of activity will be very important. Google Ads is a tool for advertising on Google that will allow people to access the Google Search Network and the Google Display Network.
Business owners can help optimize their website and return on investment by setting up a Google Ads account, managing a platform, identifying keywords and knowing their target market.
Although there are other advertising methods for the website, there are several benefits to using Google Ads, including: accurate targeting, unlimited scalability, and excellent access to ad management. Now, people who are looking to launch a successful Google advertising campaign should be familiar with the tricks in this area.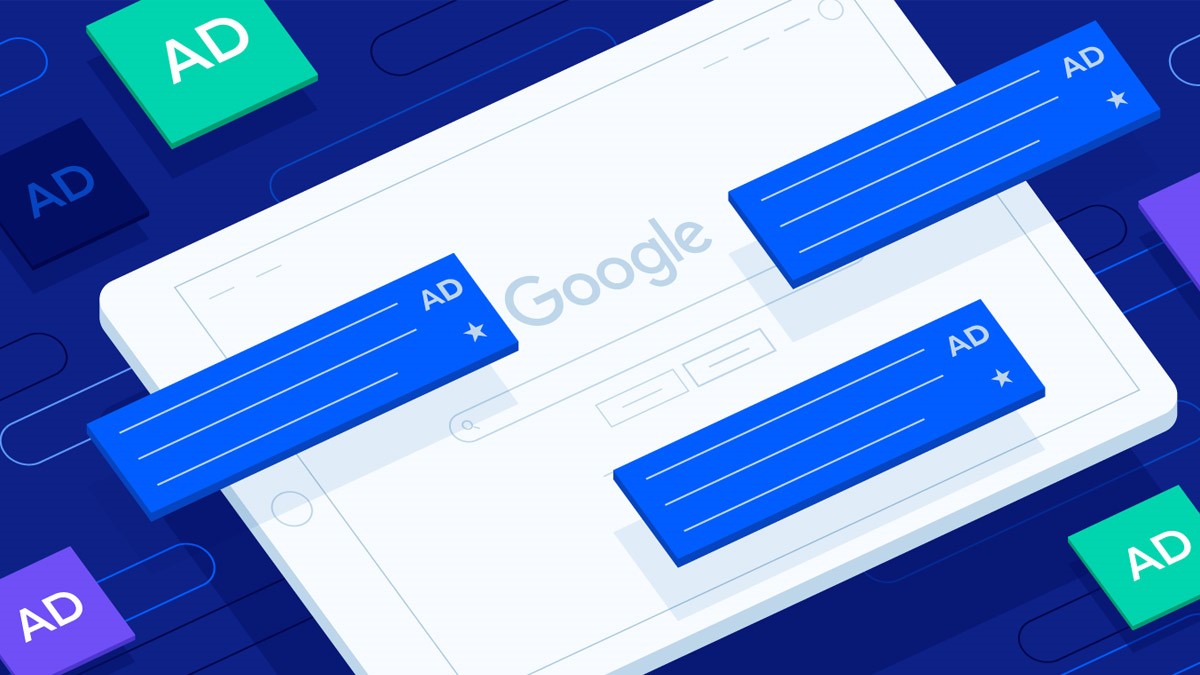 5 important tips for launching and running a successful Google advertising campaign
Website owners with relatively limited advertising budgets can use Google advertising tools such as Google Ads to identify their target audience and achieve success. Here are some tips to help you run a successful Google advertising campaign, including:
Define business goals
Define target customers or audiences
Define the shopping route for customers
Use keywords in Google Ads ad text
Analysis of advertising campaign feedback
Define business goals
An appropriate goal will enable people to identify a strategy and evaluate the results with measurement methods. A successful Google advertising campaign is usually aimed at increasing website traffic, increasing phone calls through the sales team, and creating awareness for a particular product.
The goal of the business in advertising campaigns should be elements such as realism, mindset, effort and key performance metrics (KPIs) to maximize advertising efficiency.
Define target customers or audiences
In marketing, the right message should be sent to the ideal people at the right time. The business owner must identify the target audience before launching a successful Google advertising campaign.
Creating a target personality will be important to describe the target group of customers. Having a key part in the mind of the business owner, the process of creating advertising campaigns and creating the right message will be easier.
Define the shopping route for customers
Because buyers are involved in the buying process with different decision-making paths and it is possible to interact with your brand in multiple searches; So business owners need to know how potential customers go about this process.
The customer's decision-making process for the purchase will include the awareness stage, the review stage, and the decision-making stage. By recognizing the stage at which a potential customer is, the business owner must create a successful Google advertising campaign to get the buyer's attention on the way to the purchase.
Use keywords in Google Ads ad text
Long keywords target potential customers; Therefore, using long tail keyword in marketing goals of Google Ads campaigns will be very important.
The business owner should use long keywords in the advertising text in accordance with the purpose of buying customers so that people who are interested in this topic will be attracted to your advertising banner.
Analysis of advertising campaign feedback
Your analysis of what pages people follow in search engines? What pages are popular? How will people find your site ?, will provide you with data that will be effective in evaluating the success rate and advancement of the goals of a successful Google advertising campaign.
Google Ads allows business owners to find metrics that, by analyzing this data, can explain why it is possible to change your results, number of clicks, site traffic, or advertising costs. . Finally, you can use the information from the analysis of advertising campaign feedback in the next steps and help your website to be seen better.
Final Tips…
A successful Google advertising campaign is one of the best ways to influence and persuade potential customers.
At Kian Tejarat, by identifying advertising campaigns, we identify the exact customers and target audience, and by targeting, defining the audience, identifying the customer path, using long keywords in the text of Google ads, and analyzing advertising campaign feedback with excellent efficiency. We help your business grow at a very low cost.
.
End of ad reporting