The startup panel of the 15th Hijri Century Genius Synergy World Conference was approved for Iranian entrepreneurs
Read Time:
2 Minute, 7 Second
A jump-support panel for Iranian startups was created to introduce them and attract capital and users in the 15th AH-Solar Century Genius Synergy Conference with limited capacity and non-extendable registration deadline.
According to the press report, this event, which is considered the largest gathering of professors and students, will be held online on August 21, 1401, which coincides with the World Youth Day, and the support panel for Iranian startups will be active from this date and on August 29, which coincides with the World Virtual World Day, to present certificates. Global exclusive deals with startups that registered in the relevant system only until August 14th.

The startup panel of the world conference of synergy of geniuses of the 15th century for Iranian entrepreneurs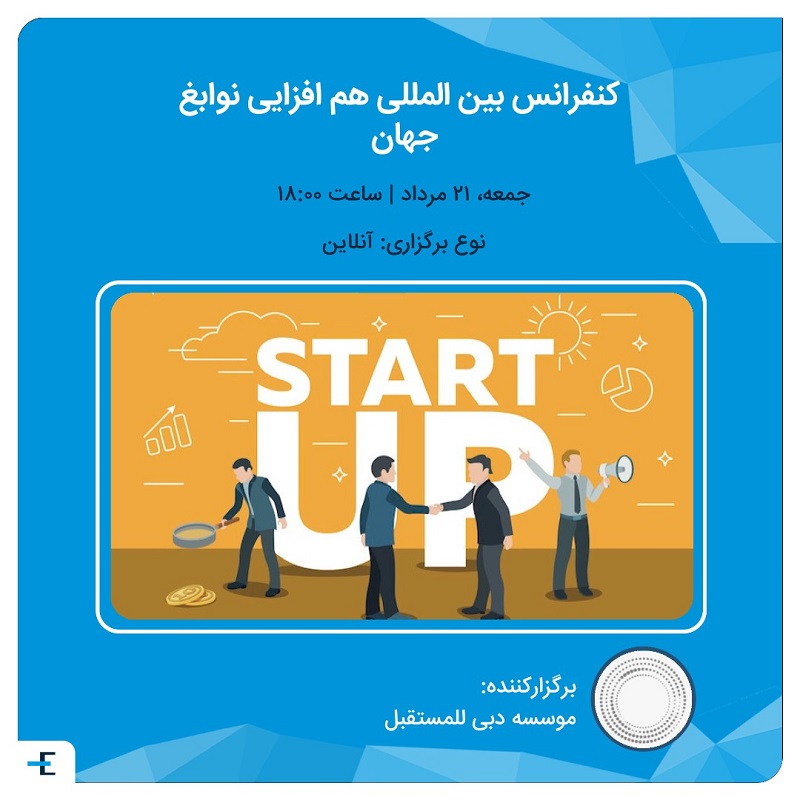 The title of this certificate includes the mentioned startup A thousand valuable startups, the second step of the Islamic revolution, as well as startups with a potential to become unicorns (business value above 1 billion dollars) in the 15th century AH puts and The specifications of startups with this title are published in many and varied media This privilege has two national and international sections:
The registrants in the national certificate section with QR code inquiry from the headquarters of the realization of the slogan of 1401 (production of knowledge based and job-creating) affiliated to the resistance economy headquarters, the center for strategic studies and reviews of the Expediency Council (former strategic research center), Gam II Research Institute Islamic Revolution (youth action plan in the second step of the Islamic Revolution under the supervision of the Vision and Future Research Institute), which brings them credit and honor, attracting capital and domestic users.
Registrants in the international section receive a certificate with a QR code inquiry from (Islamic Organization for Education, Science and Culture), EUNIC (International Cultural Association of the European Union), IFIA (International Federation of Inventors) and IAUO (International Union of University Presidents), which is valid and It brings them the honor of attracting capital and foreign users.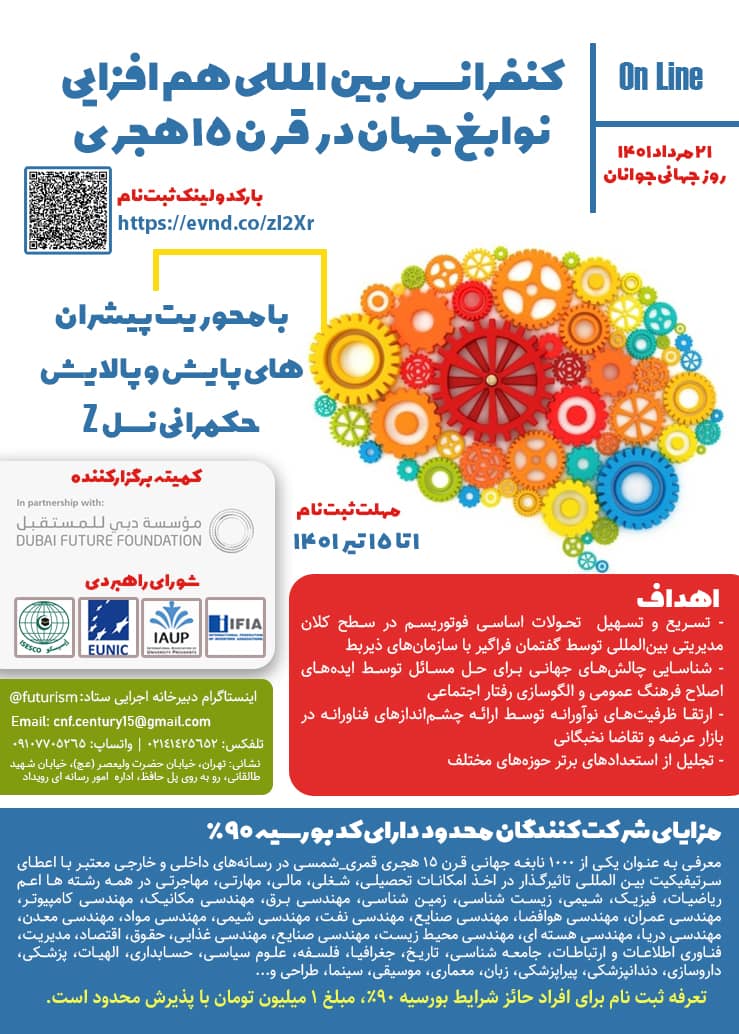 According to its duty of providing media support with the aim of creating culture and informing about startup and entrepreneurship events, it is the media sponsor of the International Synergy of Geniuses of the World conference, and the users of the news media can use the discount code 1401 to register for the international panel with a 50% discount. to use; It is worth noting that the priority of using this transformative quota is with startups that register early.
Click for registration and more event information