Some time ago, there were rumors about the release of the world's first Web 3.0 phone by Solana, and today the company, in collaboration with Osom, introduced the Saga phone.
The team of engineers and designers of the Essential brand that previously introduced the Osom OV1, today officially unveiled a new phone that is very similar to the Osom OV1 but with the name Saga and relatively different features.

Solana, one of the most successful blockchain platforms, introduced his first smartphone called Saga at a conference today. The phone, which has a price tag of $ 1,000, can be pre-purchased from now on, but will enter the market in the first quarter of next year.
Read more: Solana price forecast for 2022 and subsequent years
The Saga phone will be released with a special focus on Web 3.0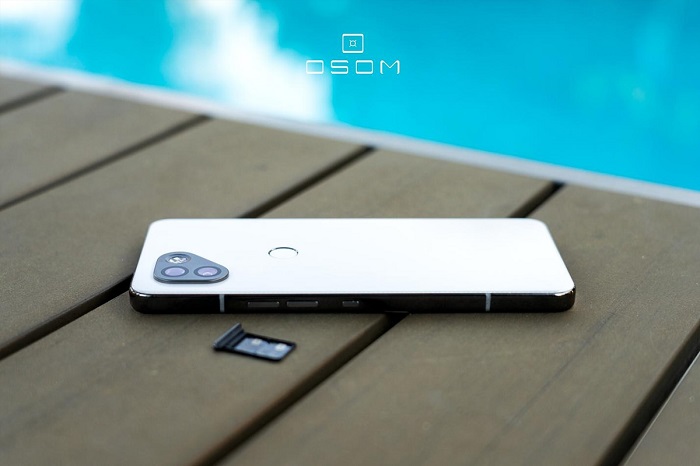 The Solana Saga will come with a 6.67-inch OLED display with a refresh rate of 120 Hz and 512 GB of internal memory and 12 GB of RAM.
The complementary part of this phone, which makes it look like a flagship, is the use of Qualcomm's 1st generation Snapdragon 8 processor, which has optimal energy consumption.
In terms of camera, this model is no less than the general flagships, it uses a dual camera consisting of 50-megapixel main and 12-megapixel ultraviolet sensors. But the main discussion about the Solana phone is related to its features in the field of Web 3.0.
Anatoly Yakovenko, CEO of Solana Project, said that the new Saga phone will be available in phones as well. This phone is for people who pay special attention to the world of cryptocurrencies, Web 3 and of course NFT, and its unique feature is the support of decentralized applications based on Solana blockchain.
Magic Eden (NFT-focused), Phantom (Walt Solana) and Orca (Ramzarz Exchange) have all agreed to support Saga and Solana's new software projects.
Osom also said about the introduction of the new phone that this device is the same as OV1 and will not be offered as separate phones. This means that the name Saga is the core of the Osom brand in today's competitive mobile world. Jisono Keats, CEO and founder of the brand, says about working with Solana and introducing the new phone:
New hardware companies need to support Web3, which is our future. Building an ecosystem that looks to the future is exciting.
At the launch of its new phone, Solana even unveiled a new App Store called Solana Mobile Stack, which is supposed to host decentralized apps and will be available on the Saga by default.
According to Solana ‌, with the establishment of this App Store, digital services and centralized digital goods based on digital currencies will increase. The platform plans to make the use of its proprietary App Store available to manufacturers of other Android phones over time. Yakunko says:
Thirteen years after Bitcoin began, no cryptocurrency-focused news was announced at Apple's developer conference. I think it's up to us.
Solana and Osom used to be expected to make just one phone with a particular focus on privacy, but now things look different. Of course, Solana and Osom should be aware that they have taken a risky move because digital currency-focused devices are not usually welcomed. For example, the previous action of the well-known HTC brand in this field was a complete failure.
Official renderings and images of the Saga have not been revealed yet, but it likely has a similar design to the Osom OV1. The pictures in this article are all related to the OV1 phone.
Read more:
What do you think about the Saga phone? Will this phone be successful in today's competitive smartphone market? Leave your comments in the comments section Replicate Share.