The saddest moments of One Piece anime; Moments that made fans cry
Read Time:
7 Minute, 26 Second
The popular One Piece anime is full of emotional and sad moments that will make you cry. Stay with the figure rather than with The saddest moments of One Piece anime get to know
Ichiro Oda's masterpiece, One PieceWhen will One Piece end?), has captured the hearts of thousands of fans around the world. From the moment Luffy set off from Dawn Island to find the fabled One Piece treasure and claim the title of Pirate King, the series committed to telling an endlessly ambitious story.
Read more:
Top 500 anime of all time [بر اساس دسته بندی ژانر]
The saddest moments of One Piece anime
Moments that made fans cry
You can list The saddest moments of One Piece anime See at a glance in the list below:
Over 1,000 episodes later, Straw Hat fans have laughed, cried and celebrated countless victories and continue to follow their adventures. While One Piece gave its viewers many happy experiences, some parts of the story were truly heartbreaking.
One Piece is an epic with an impressive emotional range, and these moments in its history were unforgettably heartbreaking. So if you want with The saddest moment of One Piece anime Get to know, stay with us in this article to introduce The saddest moments of One Piece anime let's pay
The Straw Hats' adventures on Drum Island introduced the crew's popular doctor, Tony Tony Chopper, to the team. However, the most memorable moment of this arc involves Chopper's master, Dr. Hyrilok.
background storyThe saddest backgrounds in anime) of Dr. Hyriluk adopting the rejected reindeer and treating him almost as a son before he tragically dies due to Chopper's medical error is one of the saddest early One Piece moments. However, Hyrilok's bequest to his apprentice continued with his last words of encouragement: "A man dies when people forget him."
Despite their occasional differences, the Straw Hat Pirates share a very close and unbreakable bond, referring to each other as nakama, close family friends. So, when Luffy and Usopp fight each other for ownership of the Going Merry, their conflict feels extremely painful and unexpected.
At this point, it was excruciatingly annoying to see Usopp leave the crew, and it was painful to watch his tense fight with Luffy. Fortunately, the bonds between these Nakamas cannot be broken so easily, and Usopp leaves Water 7 with everyone in the crew aboard the Thousand Sunny.
Nico Robin after defeating Crocodile (The best One Piece villains) joined the Straw Hat Pirates. Since then, he has remained an enigmatic member of the crew, though he never officially joined them. However, the events of Enies Lobby proved how much Robin valued the Straw Hat's friendship and acceptance.
Robin was willing to sacrifice his life for them. As expected, Luffy would never let his friend die and encouraged Robin to let them save him. Robin's dialogue, "I want to live!" One of the series' most raw and heartbreaking lines sees a lonely woman finally accepting herself as part of the Straw Hat family.
The Straw Hats' beloved ship, the Going Merry, was like a nakama to the entire crew. This ship took them to Water 7 through endless trials and tribulations. With heavy hearts, the pirates were forced to abandon their friend at the end of Ennis Lobby's Ark, as the ship broke in half after taking so much damage.
Viking Mary's funeral was a moment that moved all One Piece fans. They had to watch the Straw Hats' precious Nakama sink and thanked him for taking such good care of the Straw Hats for so long. The scene of the Burning of the Going Merry ship is one of The saddest moments of One Piece anime Is.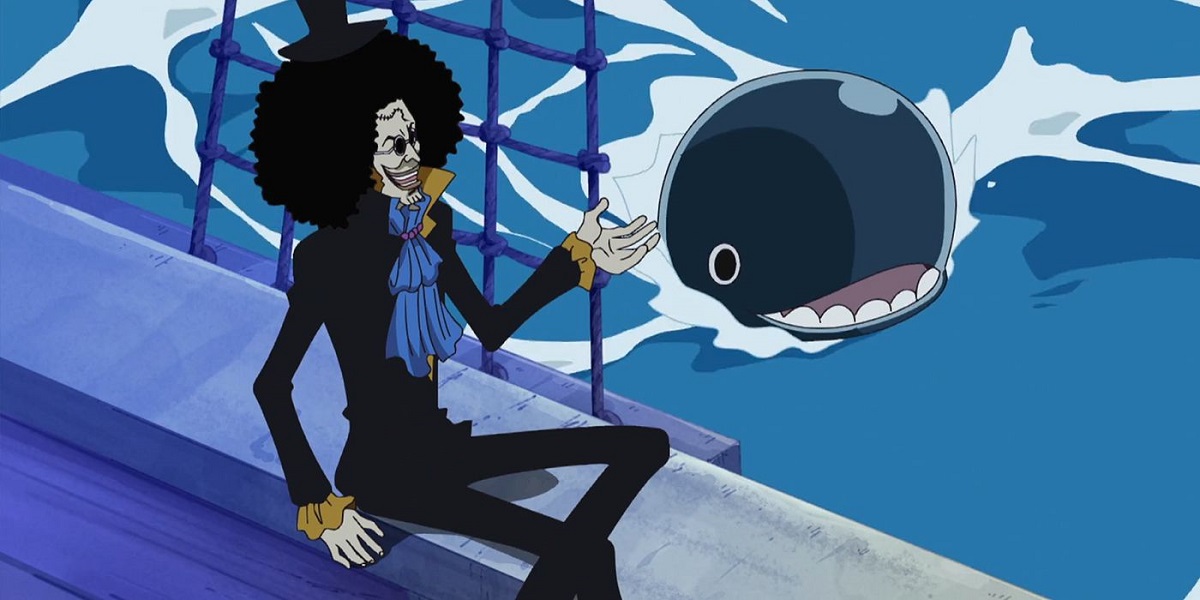 Brooke, the dead musician of One Piece, is one of the last Straw Hats in the story. However, his past is one of the most heartbreaking stories of the entire series. After his entire band dies during the last gig for Laboon, Brooke is forced to navigate the darkness for decades, trapped in utter solitude in his ghostly ship.
It's impossible to imagine how devastated Brooke's life was before she met the Straw Hats. However, even after everything he's been through, the skeleton still wants to share his music with the world, and hopes to one day let Labon hear him sing again.
Despite Luffy's recklessness, the future Pirate King values ​​nothing more than the safety of his friends. So, watching this ever-cheerful boy cry at the end of the Sabaody Archipelago arc and realize that he hasn't saved a single friend from a coma is an unbearably painful sight.
This moment of weakness was one of the first times Luffy realized the limits of his power. And it's heartbreaking to see how much the agony of being separated from his crew has affected the lovable hero of the story. But this incident made Luffy more powerful than ever. The moment the straw hats were separated in Sabaody Archipelago is one of the The saddest moments of One Piece anime Is.
Former Baroque Works agent Bon Kelly had one of the most unexpected character developments in One Piece, going from a fun yet non-threatening villain to a favorite ally of the Straw Hats. Bon Kelly, who befriended Luffy in Alabasta, maintained their friendship and was of great help to Luffy throughout the entire Impel Down arc.
Bon Clay stayed behind Luffy and the others, allowing Luffy and the others to escape the prison while he confronted Impel Down Magellan's Vice Warden. Luffy's final conversation with Bon Kelly was really sad to watch. It was a heartbreaking display of loyalty that left a lasting impression on Luffy and the audience.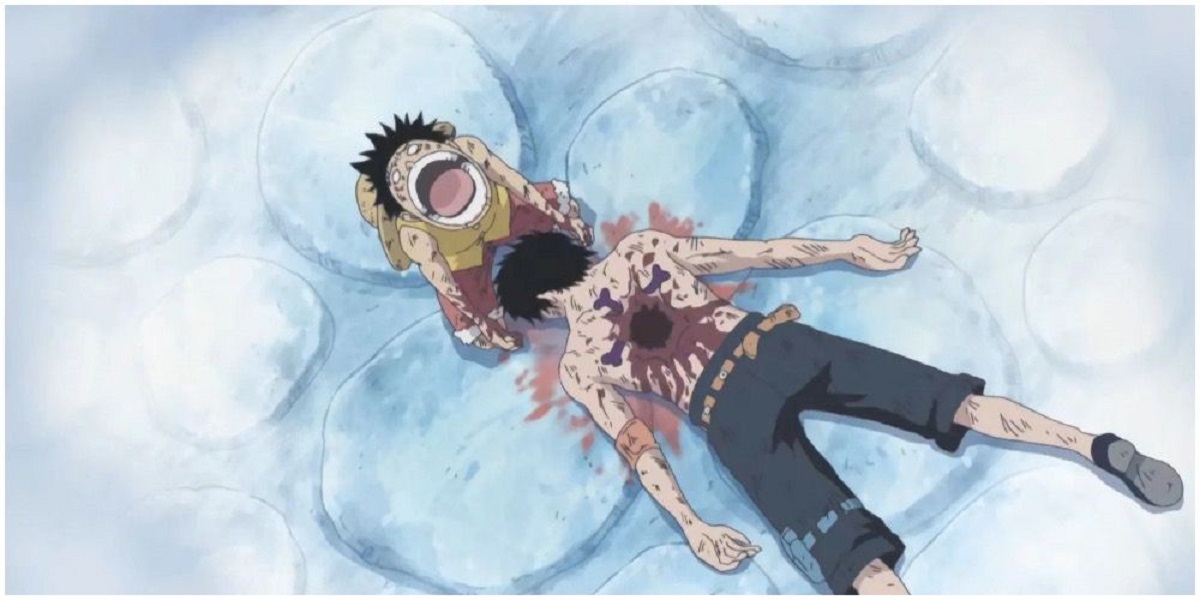 Portgas D. Ace's death is rightfully considered a pivotal point in the One Piece story, destroying Luffy's innocence and heartbreaking countless fans. Protecting his brother from Akainu, Ace bravely sacrifices himself and dies in Luffy's arms.
Ace had only one regret, not seeing when Luffy's dream came true. As devastating as Ace's death was to the fans, no one was more affected by the tragedy than Luffy. Seeing the lucky pirate drown in grief was almost as painful as seeing Ace's last moments.
The bittersweet story of Trafalgar Law's relationship with Donquixote Doflamingo's younger brother, Corazon, moved most fans to tears. Unlike her sadistic brother, Corazon inherited their father's kind heart, becoming attached to Law and taking him away from the pirates to cure the boy's Amber Lead Syndrome.
Like his father, Corazon perished because of his kindness. However, he did it with a smile. Corazon was killed by his brother after Law forcibly ate Ope No Mi and hid her from Doflamingo. He kept himself alive long enough to ensure Law's safety.
Of all the Straw Hats, Sanji's character development took the most unexpected form when a tragic backstory was revealed during the Cake Island arc. The devastating story of Sanjay's childhood is one of The most heartbreaking moments in One Piece It gave new depth to a character already loved by fans.
Seeing Sanjay tortured and ultimately rejected as a hopeless son by his father, Vinsmoke Judge, brought tears to the eyes of fans. Nevertheless, the edginess of this episode proves that One Piece can still evoke new emotions in its fans even decades after the story began.
Read more:
From your company to the end of the article The saddest moments of One Piece anime We are grateful. Be sure to let us know what you think about this article. You can be a guest author on the site figure Become a member and in addition to sharing your opinions on articles, Movie Review , Review of the series , Cinema news And publish your own content. To read the call related to it on the link Guest author click In the meantime, dear companions, you can Figar's Instagram Refer to the most important films of different genres and a summary of the reviews of today's films.