According to the parlor managers, the witness will soon Return of Parlor to Google Play Store we will be This service was removed from the Android reference app store due to the publication of provocative and violent content related to the events of the takeover of Congress by Trump supporters.
parlor is basically known as the service and social network of conservatives and extreme right in America, and basically, before Donald Trump's exclusive social network project was proposed, it was supposed to be a meeting place for his fans.

This service, which introduces itself as a "social network of free speech", was banned and removed from the App Store in January 2021 after Donald Trump's supporters stormed the US Congress. A Google spokesperson said at the time that the removal was primarily due to non-compliance with "moderation policies for the publication of violent and provocative content and postings." Parlor now with Making changes to the content monitoring systemis going to return to Google Play again.
Read more: The possibility of canceling Trump's social network project became stronger; The truth is on the verge of collapse!
Return of Parlor to Google Play Store
Google talk about Parlor removal And Google's content publishing policies said: "All applications are allowed to appear on the Google Play Store provided that they comply with the rules related to the content publishing policies on Google Play." All apps that offer user-generated content (UGC) must establish strict and specific procedures for monitoring content and prohibiting violent content.
Having said that, Parlor seems to have made important changes in its social network Google Policies match Bloomberg and Axios have reported that Parler's developers have implemented new algorithms to moderate content and remove violent content and posts that conform to Google's requirements.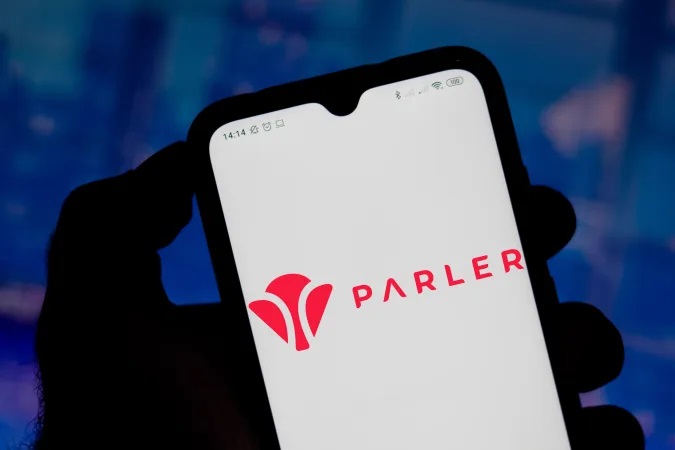 Of course during Remove Parlor from Google PlayPeople were still able to use its services by downloading this application from Parlor's website, but Parlor's effort to return to Google Play Store and accept the policies of this reference app store is clearly a sign of the great impact that this application download platform has on the success of programs.
Parlor now Content moderation and monitoring tools It has modified itself based on artificial intelligence so that content that is considered hateful or provocative is removed immediately.
It should be noted that despite the problems that Parlor had with Google, this service reappeared in the Apple App Store some time after being removed from the Apple App Store, that is, exactly in May 2021. A similar case of this happens for Donald Trump's social network It has also been repeated and while this service is available in the Apple App Store, Google Truth approval for Google Play Store It has refused due to non-compliance with its content policies.
The former American president's social network these days has many conflicts and challenges just like the president himself. In a situation where the technical support and developer company of this service, Digital World Acquisition Corp., is trying to prepare its program to be launched in the Play Store in good faith and in cooperation with Google, the former president published content that is completely contrary to the policy of the Play Store. It makes the work more complicated!
Read more:
What do you think about the return of Parlor to the Google Play Store? Share your thoughts with us and with Technology News from duplicate follow.
Source: engadget