Tom Henderson, a prominent and independent insider at Exputer, said that the release date of God of War Ragnarok could be in the next few months.
According to the latest published game news, one of the famous insiders, Tom Henderson, has guessed the release date of God of War Ragnarok on November 11 (November 20). This speculation is in line with previous rumors about the game's release.

Henderson's speculation of the release date of this title was due to checking the release dates of other games. The new version of Need for Speed ​​is apparently set to hit stores on November 4th, and Ubisoft is also planning to release Avatar: Frontiers of Pandora on November 18th. With this account, the release date of God of War Ragnarok may fall between these two titles. Also, this rumor is consistent with the release of Sony's first party games that happen on Fridays.
God of War Ragnarok game release date
Henderson's report on Exputer also details the collector's editions of the game. Collector's editions are going to be called Collector's Edition and Jotnar Edition.
Both Collector's Editions are rumored to feature a 1:1 scale replica of Mjolnir. The Jotnar Edition will apparently include Mjolnir and a copy of the game, and the Collector's Edition will include more, including a game map and some stickers.
Recently, Cory Barlog, creative director of Santa Monica Sony, talked to fans on his official Twitter account. Barlog asked fans to be patient and mentioned that more information about the release date and other aspects of the game will be shared with them as soon as possible.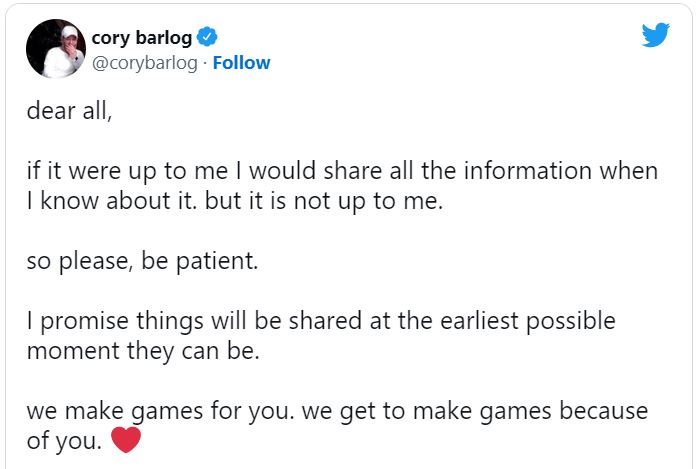 So far, the official release date for the God of War Ragnarok game has not been announced by Sony, but according to Henderson's recent rumors, we have to wait and see when this game will finally be released for PlayStation 5 and PlayStation 4 as an expected exclusive. will be published.
Read more:
Are you waiting for the announcement of the release date of this expected title? Please leave your comments in the comment section duplicate share
Source: gamingbolt