The reaction of Twitter users to the humiliation of Sajjad Gharibi (Iranian Hulk); "No Hulk will take this, no Iranian!"
Read Time:
2 Minute, 7 Second
The reaction of Twitter users to the humiliation of Sajjad Gharibi (Iranian Hulk) in social media has received a lot of attention and has been widely reflected. Continue with this article to explore this issue further.
Sajjad Gharibi (Iranian Hulk) after the strange defeat and knockout against the Kazakh opponent, published a video on Instagram and apologized to the people in tears and said: I am ashamed of the people of Iran!

In this video, boxing coach Sajjad Gharibi says that the Iranian Hulk was not prepared to fight the Kazakhstani gorilla due to lack of training, but on the other hand, he could not cancel this fight because he could not afford the penalty for canceling the match.
The reaction of Twitter users to the humiliation of Sajjad Gharibi (Iranian Hulk)
In response to Sajjad Gharibi's Apology movie, users wrote: I wish you wouldn't make up for it and it would end here!
In the following, we review the reactions of Iranian users:
Butimar:
this fight #Iranian_Hulk And his Kazakh opponent was not only an insult to the sport of boxing, but an insult to all our fights from childhood until just a few years ago.
Mamed Puri:
Hulk Iranian Its ultimate potential is to put it in front of the kitchen door of the mosque during Muharram to make sure that no one takes an extra meal! #Sajad Gharibi
Siamak Ghasemi:
That means this Hulk Iranian face not Hulk It takes the neck, doesn't it? Iranian !
Jack Sparrow:
rival of this Hulk Iranian, was from Kazakhstan. Bringing even Borat from all over Kazakhstan will win this game :)))
Futfan sarcastically wrote:
Hulk Iranian It's good, please don't humiliate yourself
Rome to the wall:
look Hulk Iranian Jon Medeh to advertise the effects of volumizing gel.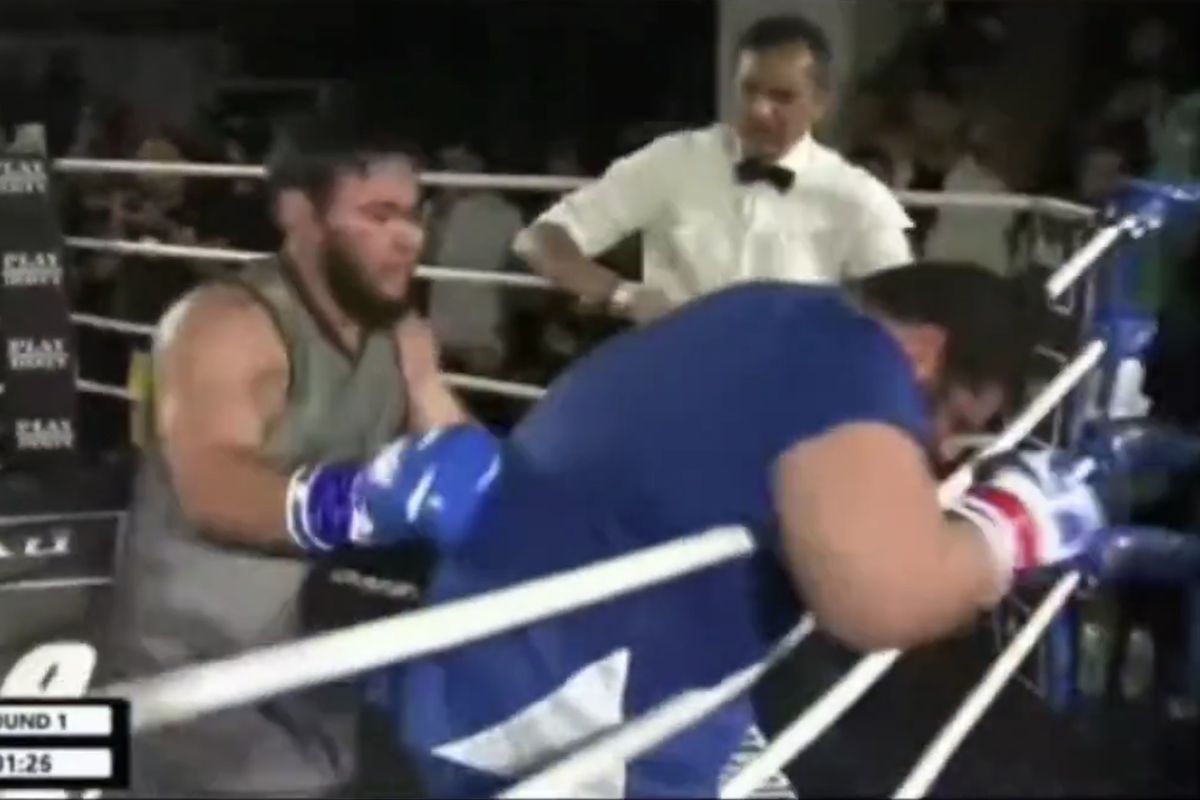 Agh Hosseini:
From these two minutes of the fight movie Hulk Iranian It can be used in teaching concepts such as child rearing, proper nutrition, humility, torque, and knock-knock comedy.
Armature:
Hulk Iranian He said, Shame on my Iranian people, what's the shame, boy, we are laughing together, don't ignore this
It should be noted that Sajjad Gharibi, who is known as the Iranian Hulk in cyberspace, experienced a disgraceful defeat in his first fight in heavyweight boxing against an amateur opponent, Jomanov Almat Bakhitovich, who is also known as the Kazakh gorilla on social networks, and in the round He was knocked out first.
More content:
.
What was your opinion about making Iranian Hulk proud? Write in the comments below this article.