At Telegram new update Several new features have been added that you will definitely enjoy. In the recent update of Telegram, features such as the simultaneous use of multiple usernames have been provided, which can be attractive.
Before the filtering of 2017 in the country, Telegram was considered one of the most popular social media of Iranians. Telegram was filtered while it had 40 million users and 60% of the country's bandwidth was spent using this program. After the emergence of WhatsApp and the continuation of filtering, many users were forced to migrate to other social programs, but this did not decrease its popularity among Iranian users.
One of the important reasons why users are interested in Telegram is its non-repetitive and attractive environment, which is added with more attractive features almost every time it is updated. Telegram new update is also seen. Something that has not been heard of in WhatsApp for years!
Read more: Capability WhatsApp Communities has been officially released
Telegram's new update features
From Features in the new Telegram update There is the possibility of creating topics or typefaces in groups, using multiple usernames at the same time, and also converting video messages to text.
One of the attractions that distinguishes Telegram from other social media is the creation of groups with a large number of users. At Telegram new update Added feature that allows users to create new topics in groups with more than 200 members.
This feature actually enables separate chats in groups and at the same time supports shared media and notification settings, and group members can talk to each other about various topics without any restrictions.
Also, this feature allows the admin to control and manage people who open a new topic. We mentioned earlier that in the new Telegram update, the ability to use multiple usernames at the same time has been created. This means that the user can use several other usernames in addition to the main name he chose for himself.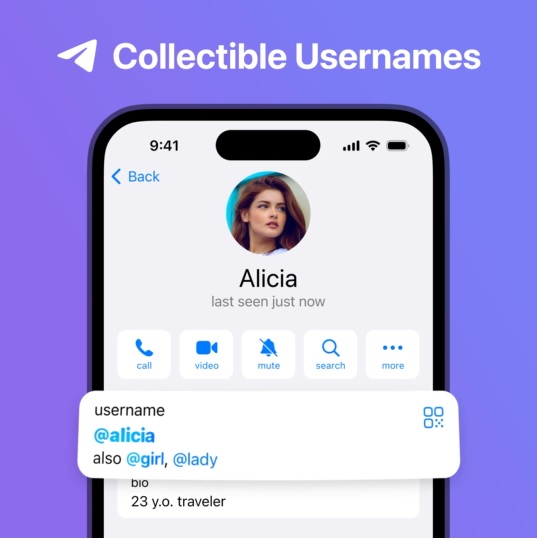 This feature was added in the latest update of this program Collectible Usernames It is called using the TON blockchain network. However, it should be noted that creating new usernames is not free and you have to purchase them from the Fragment platform. In addition, creating new usernames has limitations and, unlike normal usernames, does not accept more than 5 characters.
We come to the interesting part of the new Telegram update. ability Convert video message to text! This feature, which is exclusive to premium paid service users, allows them to convert their video messages to text.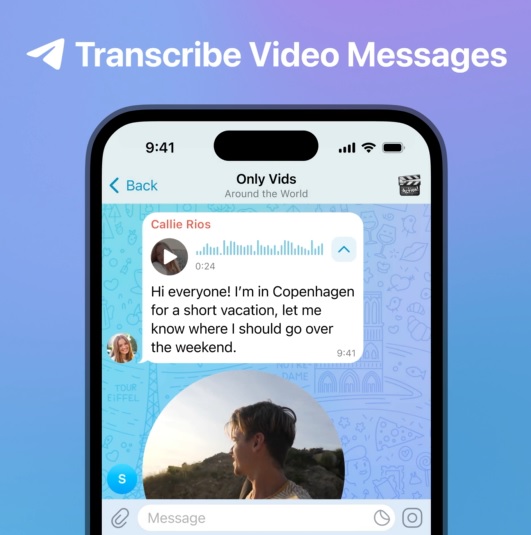 Also, in this update for premium users, there are 12 emoji packs that can be used in any message and caption. In addition, the night mode has been redesigned for iOS users to have more balance and better performance when scrolling between chats.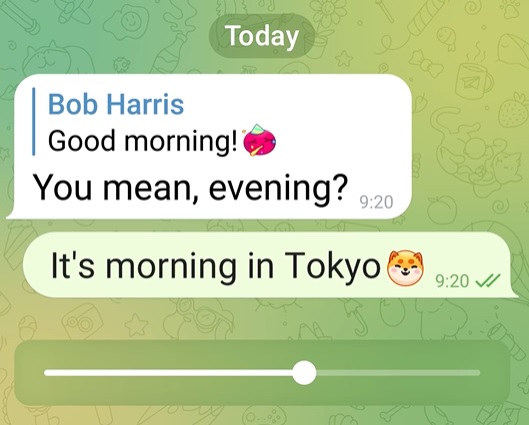 At Telegram's last update We can see that the possibility of increasing the text of the chats from each reply to the preview of the links is also available to the users. Also, when users intend to reply to a message by swiping, they will encounter a new animation and can react with more interactive emojis.
Read more:
What do you think about the new Telegram update? Share your thoughts with us in the comments section Technology News With duplicate follow.