Splatoon 3 will be released on Nintendo Switch in a few months, and now Nintendo has decided to release more details about the game.
After the success of Splatoon 2 for Nintendo Switch, Splatoon 3 is here to give a great experience to fans of this colorful franchise. Now, with the game still a few months away, Nintendo has decided to reveal one of the brand new maps in Splatoon 3.

Splatoon 3 is the second installment of this franchise to be released for Nintendo Switch. The first game in the series was a Nintendo Wii U exclusive. The Splatoon series is known for its innovative multiplayer battles where two teams of four players try to cover the map with as much ink as possible, engaging in an exciting battle to do so. Players have a variety of weapons and equipment filled with ink to play in single or multiplayer modes. The world of Splatoon is full of great songs and players battle each other in a very competitive and colorful online environment.
New map revealed for Splatoon 3
A lot of new content awaits players in Splatoon 3, including new weapons and maps. Via the official Splatoon Twitter account, Nintendo announced the new Splatoon 3 multiplayer map titled "Mincemeat Metalworks". Map Mincemeat Metalworks is an industrial facility built with the goal of producing more waste. In fact, many large blocks of scrap metal are scattered across the center of this map. Upon further investigation, many claim that the Mincemeat Metalworks map is larger in scale than previous Splatoon maps. If this claim is true, the selection of maps in Splatoon 3 can be very diverse and challenging.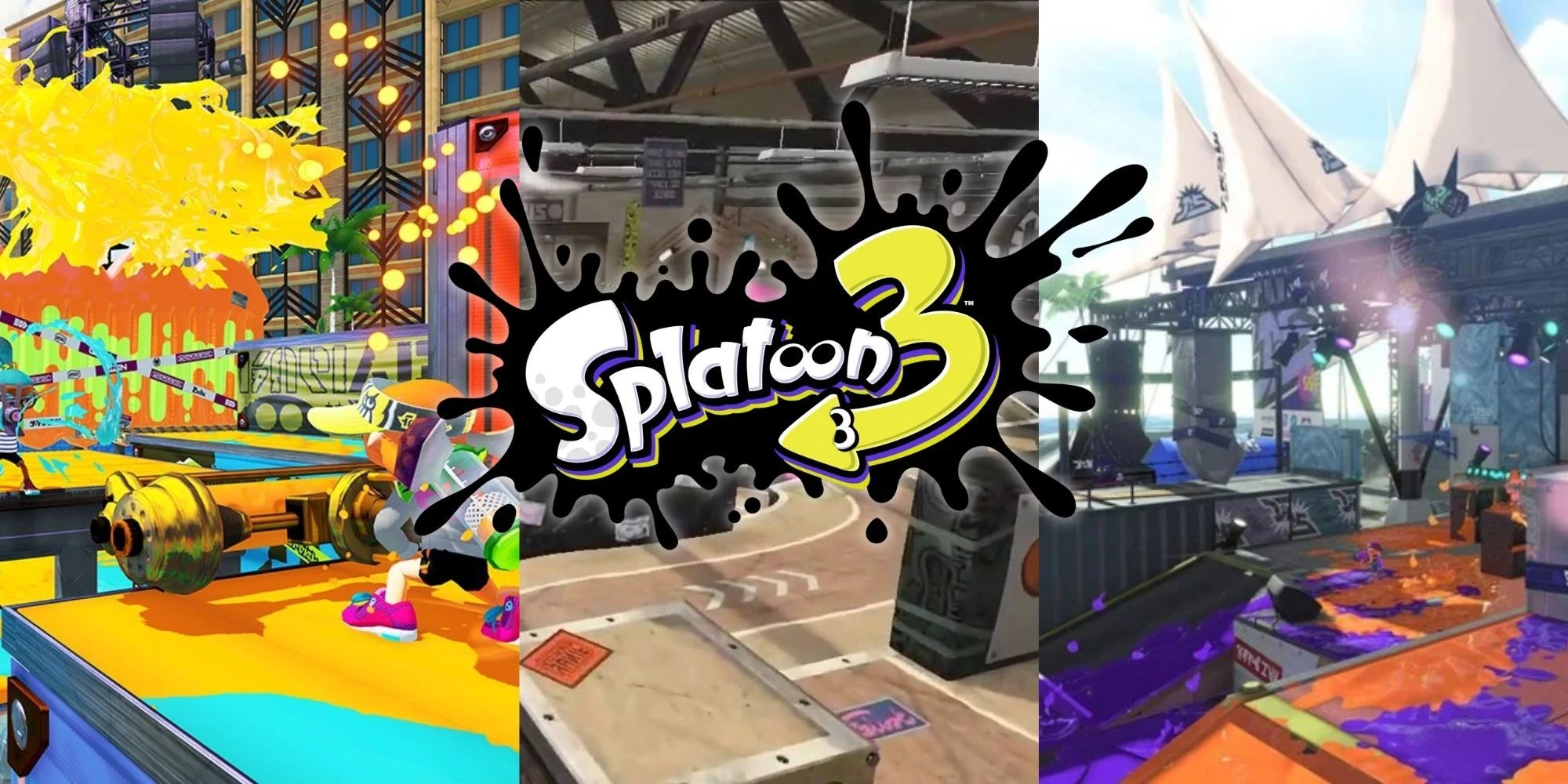 The Mincemeat Metalworks map joins a growing collection of new Splatoon 3 content revealed by Nintendo this year. Last June, Nintendo unveiled the "Undertow Spillway" map. According to Nintendo, this map will be about strategic and tough conflicts among the locals of Splatsville. Undertow Spillway's varied terrain will challenge teams as they try to outdo each other in a competitive match.
Many fans of the Splatoon series on Twitter are intrigued and excited by the new Mincemeat Metalworks map of Splatoon 3. When the map was revealed on Twitter, it garnered more than 7,000 likes within a day. From the original Splatoon to Splatoon 2: Octo Expansion, Nintendo has proven that the world of Splatoon has always been full of mysteries to discover. With these interpretations, Splatoon 3 should build on the strengths of its predecessor to provide a worthwhile experience for veterans and newcomers alike. Splatoon 3 will be released on September 9 for Nintendo Switch.
Read more:
What do you think about the new map reveal for this highly anticipated game? Please leave your comments in the comment section duplicate share
Source: gamer