Baidu Company plans to launch a driverless taxi service in 2023. According to this company, the new generation of Baidu self-driving taxis will be equal to the skills of a driver with twenty years of experience.

This Chinese technology giant has launched a transportation service similar to Uber in China. In a special event, Baidu unveiled an all-electric and unmanned taxi. This company plans to launch a driverless taxi service where users can request an all-electric self-driving taxi through an app.
Read more: China's revolutionary CATL battery technology; A thousand kilometers of travel with only 10 minutes of charging!
The new generation of Baidu self-driving taxis
Baidu plans to launch a driverless taxi in 2023 as part of its Apollo Go service. Apollo Go is a self-driving car service that is offered in 10 cities in China.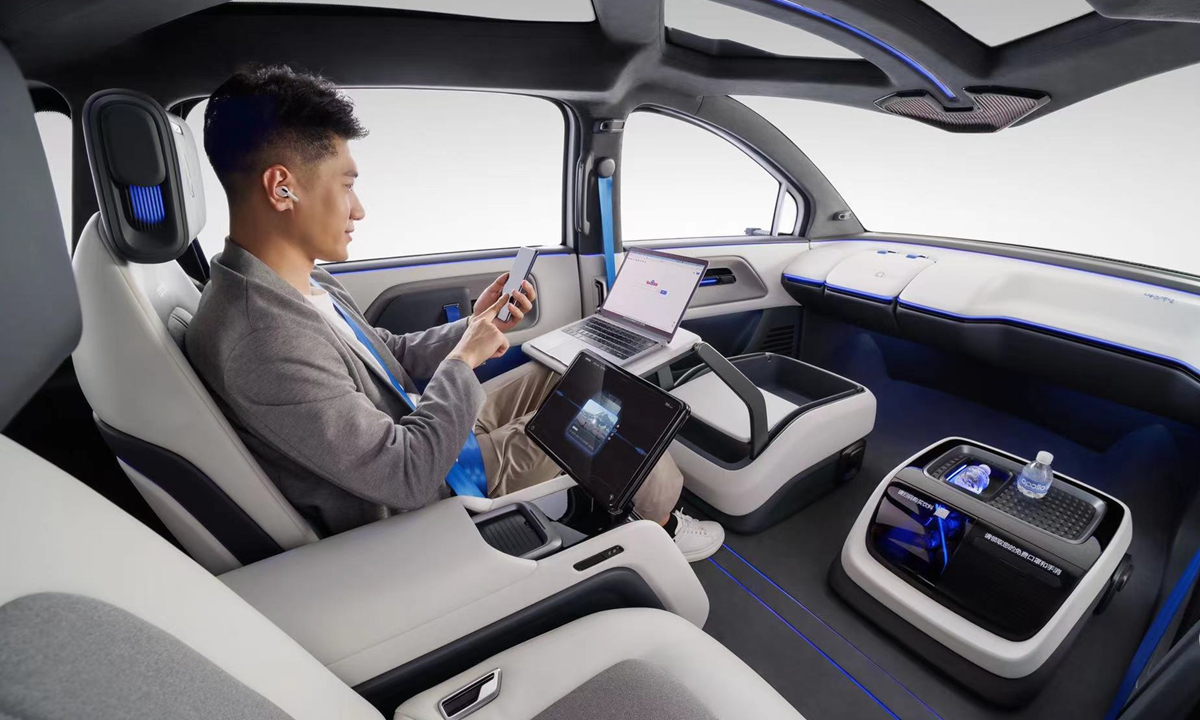 This car, named Apollo RT6, is very different from the old generation of cars. According to Baidu, the car will operate with a safety steering wheel and driver until the necessary certificates to remove the driver and steering wheel are issued from relevant organizations, and it is now in the testing phase. Baidu says about removing the command:
"The steering wheel-less design will provide more interior space for passengers and allow the installation of additional seats. In addition, it will be possible to use game consoles in this car."
Baidu's previous designs are cars with self-driving technologies, but the Apollo RT6 is Baidu's sixth generation self-driving car. This model supports new and advanced technologies and has graded automatic driving capability in four levels. This system will be one level below full automation (5th level).
The system of this car uses dual computing units and advanced software and is equipped with 38 sensors, including 8 Lidar sensors and 12 cameras. These facilities are provided so that this car is aware of all the details around it while moving.
The cost of this car is estimated at 37,000 dollars, and on a large scale, the deployment speed of self-driving cars will increase. Baidu believes that the company's new generation of self-driving electric cars can create a driverless future for the world. Day by day, with the development of this technology, car companies active in this field are trying more to remove manual controls from their cars.
Other companies active in this field include the American companies Waymo and GM Vauxhall Cruise, both of which have introduced designs of self-driving cars. Their goal of introducing these designs is to provide driverless cars. However, it will take several years to fully achieve this goal.
Read more:
What do you think about the new generation of Baidu self-driving taxis? Please leave your comments in the comment section duplicate share