The marriage of Jennifer Lopez and Ben Affleck, according to TMZ's leaked images, has received a lot of attention in social media and has had a wide impact. Continue with this article to explore more about this issue.
The released video of the wedding ceremony of Jennifer Lopez and Ben Affleck, a Hollywood couple, became one of the most viewed videos in the world on Instagram. Jennifer Lopez and Ben Affleck traveled to Nevada last night to celebrate their wedding ceremony in Las Vegas. It comes three months after the Bennifer couple made their engagement official once again, 20 years after Ben Affleck first got down on one knee and proposed to Lopez.

According to Kenosha Portis, a church staff member, Jennifer Lopez and Ben Affleck became very emotional and shed tears during their wedding ceremony in Las Vegas in the presence of their child.
This compact and quiet ceremony was held in a small and famous church (Little White Wedding Chapel). Church staff member Kenosha Portis told Good Morning America that the couple shared a sweet moment at the wedding and said "I do."
The marriage of Jennifer Lopez and Ben Affleck according to the leaked images of TMZ
After 17 years, the love of Jennifer Lopez, singer and actress, and Ben Affleck, Hollywood filmmaker, came to fruition and the two got married in a small church in Las Vegas. This American singer and actress changed her name to "Jennifer Lynn Affleck" after her marriage to Ben Affleck.
Jennifer Lopez and Ben Affleck, 20 years after the beginning of their first relationship, got married yesterday (Sunday) without controversy and noisy ceremony in Vegas, America. 52-year-old Jennifer Lopez has announced the news of her official marriage with Ben Affleck in a small white church in her newsletter called On The JLo, which publishes the details of her private marriage.
Watch these pictures below: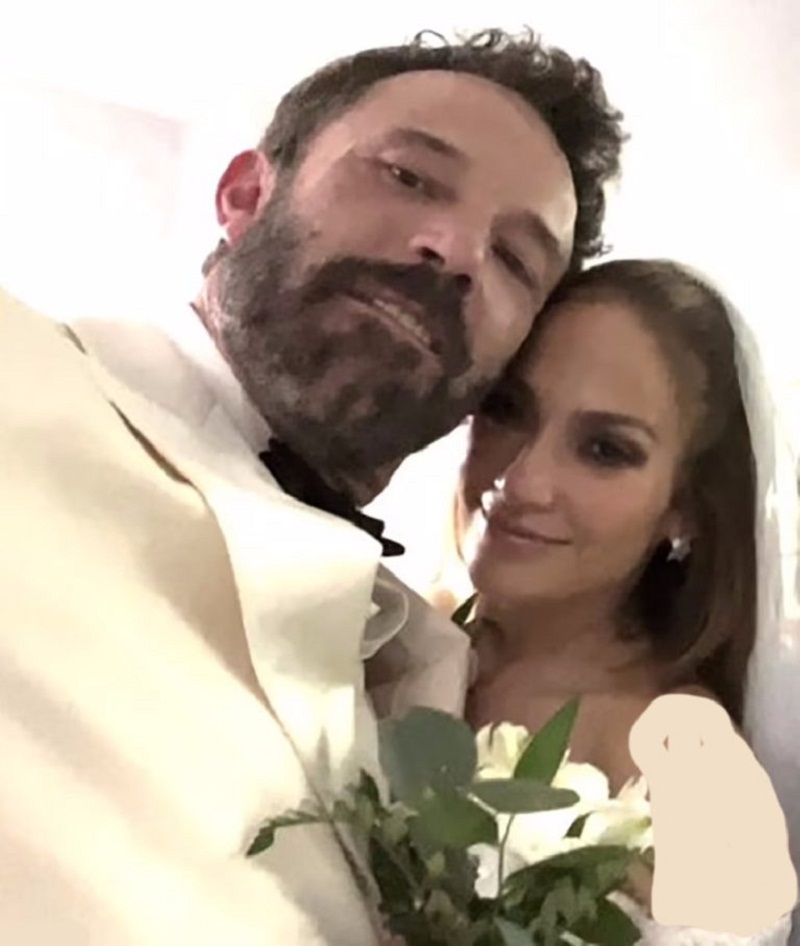 Lopez and Affleck's previous relationship began in July 2002, and the two got engaged several months later in November of the same year.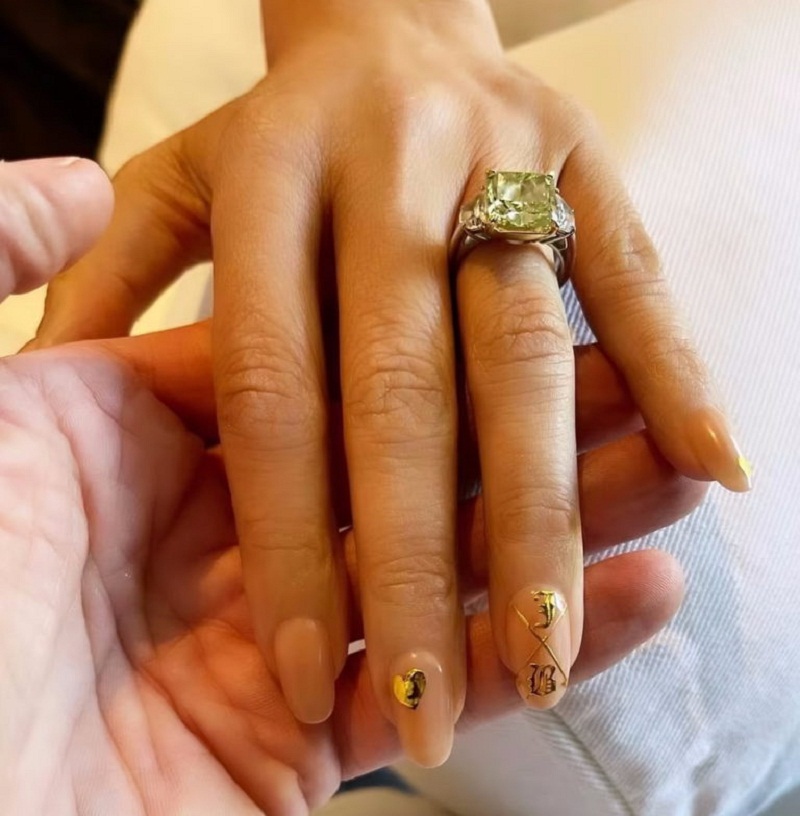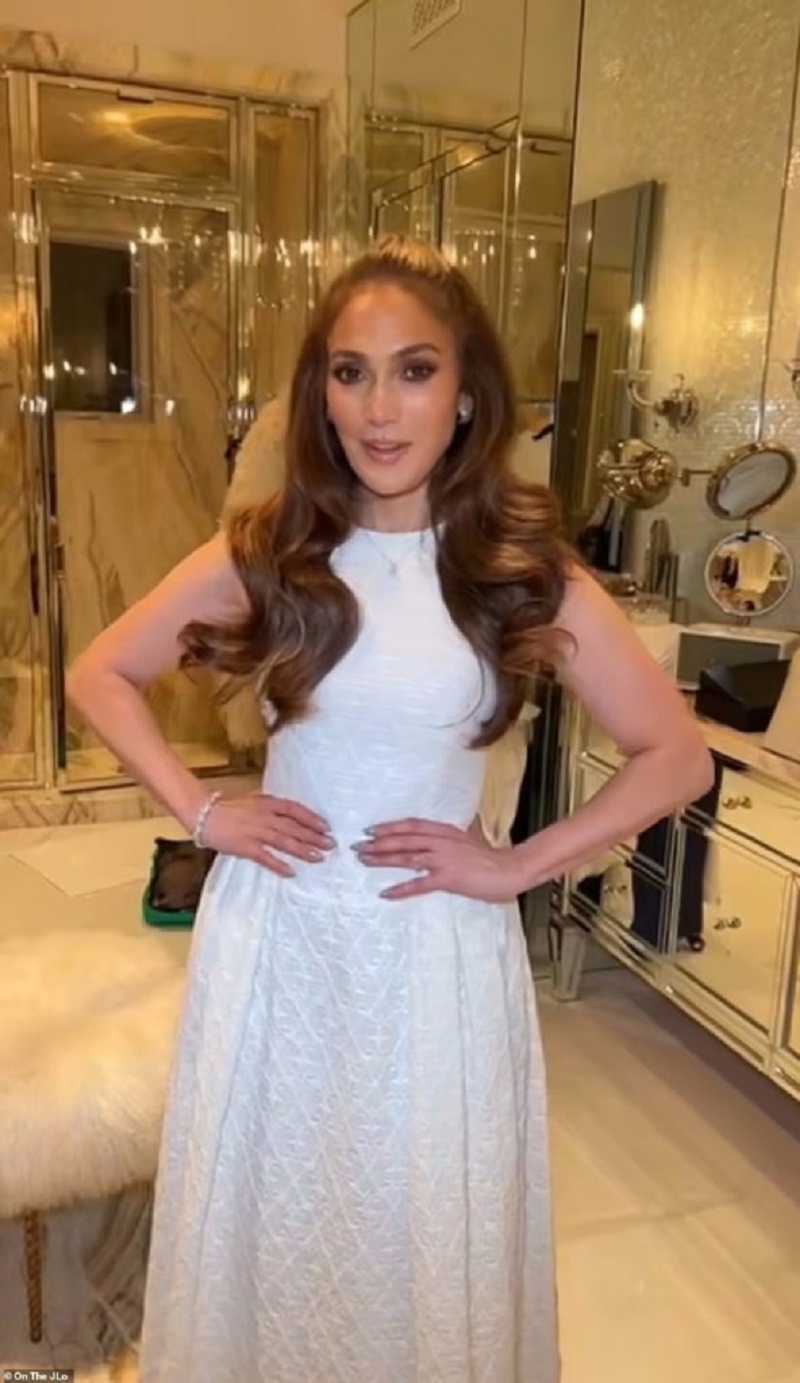 They were supposed to get married in the fall of the following year, but just a few months before the wedding ceremony, their relationship fell apart and in January 2004, they announced the end of their engagement.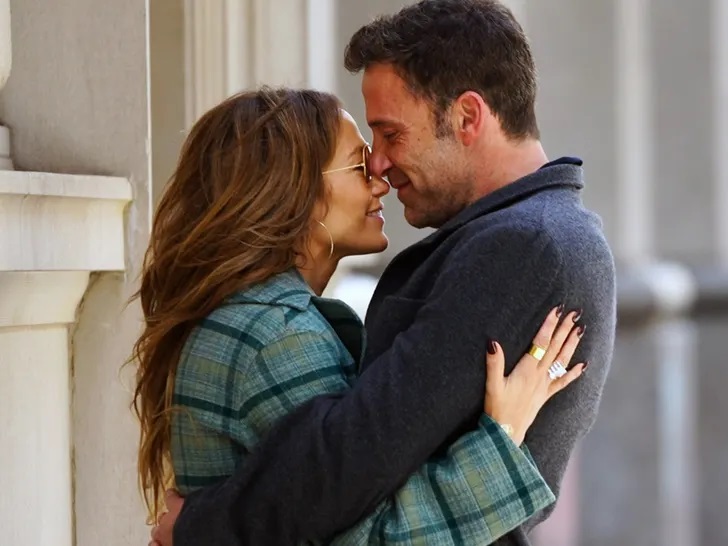 Their new relationship was rekindled after Jennifer Lopez split from baseball star Alex Rodriguez and Ben Affleck announced his split from actress Ana de Armas. J. Lo has also been married 3 times before. She has 14-year-old twins from her ex-husband, singer Marc Anthony.
Read more: