The first Doji tablet with the T10 model With a lot of activity in the entertainment sector, it has given a new life to this sector of smart technology. The most interesting thing is the reasonable price of this tablet.
The leading brand in the field of making durable phones in the world, doji, has decided to step in a new direction. Yesterday on the 1st of November (Aban 10) them Doji T10 tablet released all over the world, which is considered the first tablet of this company and actually provides the necessary platform for the entry of this company into the tablet industry.
Read more: The best student tablets
Display specifications and design of the first Doji tablet
The first Doji tablet With a very thin and stylish appearance and a thickness of 7.5 mm, it does its job in the best way. This assurance of the thin design of this tablet is partly due to the aircraft-grade aluminum alloy material used in it, which gives it a light body, and partly due to the beautiful 10.1-inch Fullview screen with Full HD+ resolution. But with this large and clear screen, you get more than visual pleasure.
The tablet is also TÜV Rheinland certified, which provides a strong coating to protect your eyes and relieve you of eye strain, even if you look at the screen from dawn to dusk. Among other features related to its display, it is equipped with eye comfort mode, dark mode and sleep mode. Doogee T10 It will be with you at any time without any disturbance to your eyes.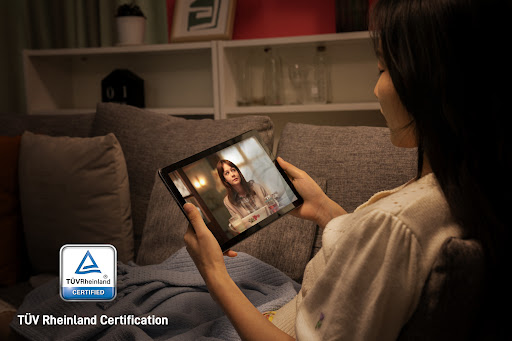 As a nice surprise, the tablet's special feature is the Google Widevine L1, which supports high definition 1080p streaming or playback on popular websites such as Netflix, Hulu, etc., providing an immersive cinematic visual experience. Combining technology with aesthetics Doji T10 It is presented in three beautiful colors. These colors are: Space Gray, Neptunian Blue and Moonlight Silver.
Technical specifications of the first Doji tablet
Investing in the future of this smart tablet will increase its performance and efficiency. This tablet is equipped with an octa-core T606 processor and 7 GB of RAM, which is accompanied by a fast 8 GB of RAM, so it can be expanded up to 15 GB of RAM. Its storage space is 128 GB and can be expanded up to 1 TB, and it meets your needs for a large amount of files, music, videos and photos.
Large 8300 mAh battery It comes with 18W fast charging on this tablet, which promises long life with easy recharging. In addition, the Doji T10 supports 2-in-1 mode and split-screen mode, thus providing a perfect environment for office workers who seek both productivity at work and relaxation in their leisure time.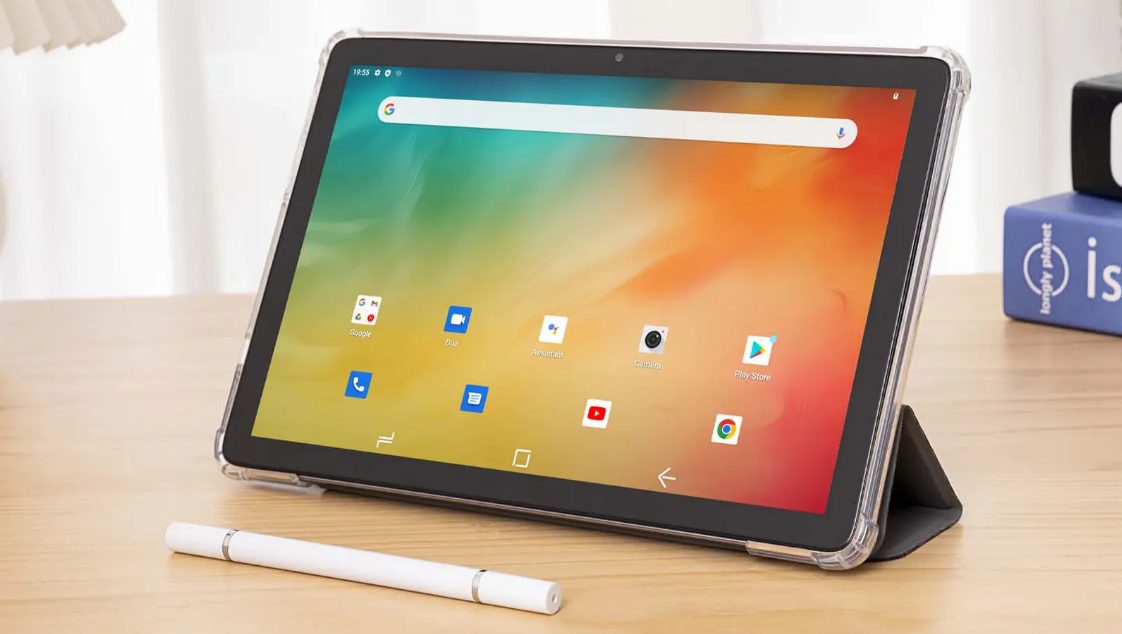 As it turns out, the T10 is the perfect product for your entertainment. By connecting to the keyboard and pen, T10 becomes a suitable office computer for you too. If you are tired of switching from one app to another; The first Doji tablet will be your savior in this case as well. Because it allows you to perform dual tasks on one screen due to the ability to split the screen.
Other features of this tablet include a 13-megapixel wide rear camera, dual stereo speakers, versatile USB-C interface, dual-band 2.4G and 5G Wi-Fi, Android 12 operating system, and many more. Doji T10 It was officially released on Doogee AliExpress and DoogeeMall yesterday, November 1. This tablet is available at an amazing global price of $119. If you've been thinking about getting one, now would be a great time to do so before the price goes up.
Read more:
What do you think about the price of the first Doji tablet and its specifications? Share your thoughts with us in the comments section Technology News With duplicate follow.
Source: gizchina