The entry of SMBC Bank of Japan into the domain of Web 3 and NFT
Read Time:
2 Minute, 15 Second
Japan's SMBC Bank plans to enter the Web 3 and NFT space. This bank cooperates with Hashport in order to expand the NFT space in Japan.

Sumitomo Mitsui Banking Corporation, Japan's second-largest bank, has announced plans to enter digital asset businesses, including non-physical token (NFT) businesses and Web3 platforms. In cooperation with Hashport, a Japanese cryptocurrency listing and tokenization service provider group, the company will launch a token trading lab to test new technologies.
Read more: The future of digital currencies in 2022
The entry of Japan's SMBC bank into the field of cryptography
Many traditional banking companies around the world are currently exploring the terms of entry into the digital asset and crypto business. Japan's SMBC Bank, with more than 463 branches worldwide, plans to enter the crypto asset business and consider NFT and Web3 services as its main priority.
To achieve this goal, SMBC Bank of Japan will cooperate with Hashport, a company specializing in tokenization solutions and cryptocurrency listing services. Press releases indicate that SMBC's business know-how and Hashport's technical solutions in the Web3 domain will allow joint investors to access a single service platform. Managers of SMBC Bank of Japan stated in this regard:
Our goal is to build an ecosystem of NFT activists. We believe that these efforts will greatly contribute to the promotion of Web3 technology in Japan.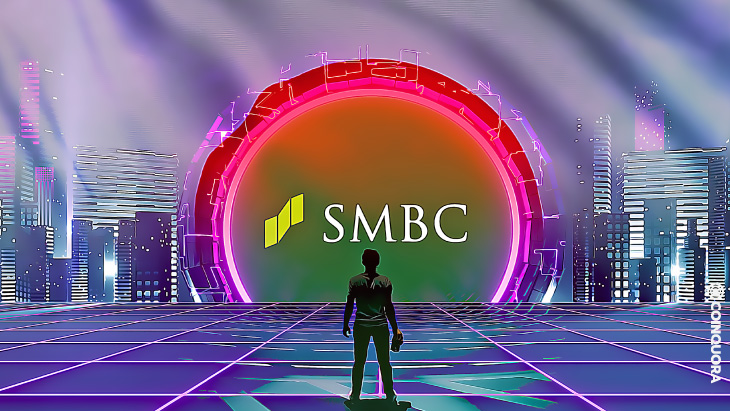 The result of the cooperation of SMBC Bank and Hashport Company will be the creation of a commercial token laboratory. The lab participates in surveys, research and experiments related to token business promotion. This is in line with the company's long-term goal of encouraging token trading in Japan, as well as creating a separate division to provide digital custody services. Of course, the services that SMBC intends to provide will go beyond these issues.
This joint venture shows that the Bank of Japan plans to offer commercialization support and advisory services to its clients. The services offered by SMBC Japan will vary depending on the type of business.
Taking advantage of international users as well as its large database, SMBC Group is exploring how to expand the token business in the long term. Other Japanese companies have also shown their initiatives in this sector.
Rakuten can be mentioned among these companies. Rockton is an online retail company that launched its own NFT marketplace in February 2022. Also in May, a subsidiary of Rakuten Group announced that it will partner with Bitbank, a Japanese cryptocurrency exchange.
Read more:
What do you think about the entry of SMBC Bank of Japan into the domain of Web 3 and NFT? Please leave your comments in the comments section duplicate share it.
Source: bitcoin