The best Korean series on Netflix; What to watch Korean Netflix series?
Read Time:
11 Minute, 14 Second
Korean series have always had their own fans. In this essay, we will discuss the best Korean Netflix series. be with us.

Long before Engle's film won all the important film awards in one year and was admired by the most famous people of the seventh art world, the culture and art of this small East Asian country had crossed international borders.
At least for us Iranians, this part of Korean art, i.e. its series, has been known for a long time thanks to the broadcasting and dubbing of a special category of these works, i.e. series of the Korean historical genre such as the Legend of Jumong.
Of course, what we have come to know as a Korean TV series, did not show us a tenth of the real strength and potential of Koreans in the seventh art. We don't argue about the popularity of this genre and category of works, but we recommend that you definitely know and follow the best Korean series on Netflix!
The best Korean series on Netflix
What to watch Korean Netflix series?
Netflix that you should know? It is perhaps the most important subscription and video streaming service in the world with a large number of users. The best movies of 2021 And The best series of 2021 will be our host.
But Netflix is ​​not only dedicated to Hollywood works and in many cases it also hosts works from other nations. The works that are sometimes well received and find many fans. Among these works, one of the most important are Korean series. As mentioned before The best Turkish series of 2021 We have covered, now we are going to introduce you to some of the best Korean Netflix series that have reached the world. be with us.
All of Us Are Dead series
One of the best Korean series on Netflix is ​​We Are All Dead. In this series, popular stars such as Yoon Chan Young, Park Ji Ho, Jo Yi Hyun, Park Solomon, Yoo In Su have played roles.
The genre of the series is zombie-oriented, which tells the story of a group of high school students who are trapped inside their school. A zombie virus spreads among the population. In this way, a large number of students will get involved in this virus and many adventures will happen behind it.
Voice series
Voice series as one of The best Korean series on Netflix It is made in the crime genre. At the time of its broadcast, this series received very good grades from reputable authorities and managed to attract the attention of those interested in it The best crime series to attract
This series is directed by famous Korean director Kim Hong Seon and stars Jang Hyuk, Lee Hana, Baek Sung Hyun, Kim Jae Wook and Yoon Eun Soo.
This series is a narration of the stories of a detective who lost his wife and gets involved in serious problems. In fact, he learns about his wife's murder during a night mission and during a phone call. This television series uses certain psychological elements and became very popular on Netflix, and now it is among the best Korean series on Netflix.
Save Me series
The horror series Save Me as a Korean Netflix series Published in one chapter. You should know that the story of this series is based on a famous comic book called Out Of The World by Jo Geum san and it has been broadcasted on Netflix.
The story of this Korean Netflix series is about 4 young people who suddenly get involved in a strange story. These 4 young people who are together suddenly hear a cry for help. The continuous repetition of this sound makes these young people curious and look for the owner of the sound. But when they try to help the owner of the voice, they find out that this person is involved in some extreme religious sects and is dealing with scary events.
This TV series has a gripping and exciting story, and its scary aspect also adds to its appeal. Therefore, if you are looking for a good option among the best Korean Netflix series, you should never miss Save Me.
Read more: The best DC movies of 2021
Extracurricular series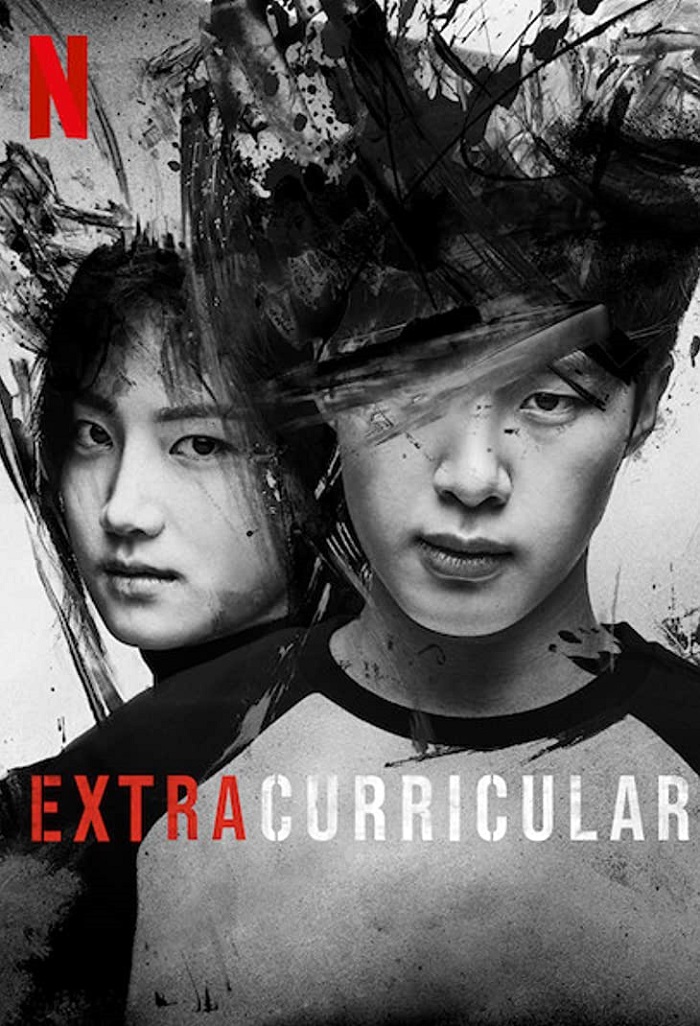 Extracurricular is a Korean crime drama directed by Kim Jin Min and one of the most popular and best Korean series on Netflix. So far, one season of this series has been released and it has also been broadcasted on Netflix.
Although this series was not very successful in attracting the positive opinion of critics, it has many fans and these fans believe that this series is worth watching and should never be missed.
This series tells the story of a young high school student who does everything legal and illegal to pay for his education. But he is involved in a dangerous and illegal business. In the meantime, one of his classmates finds out about his secret and tries to create problems for him.
This Korean Netflix series has succeeded well in bringing the audience along and skillfully portrays the story of several young high school students. Park Joo Hyun, Kim Dong Hee, Jung Da Bin and of course Nam Yoon Soo are some of the important actors of this TV series as one of The best crime police series in the world are.
Bad Guys: Vile City series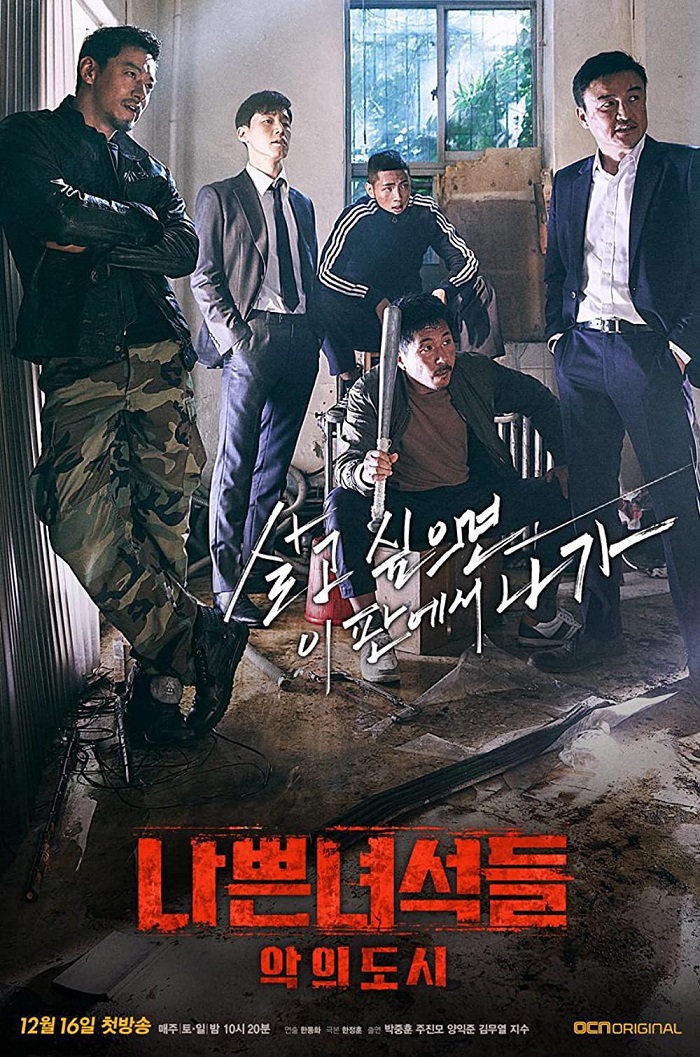 This series, which is also known as Bad Guys 2, is actually a spin-off of the famous series Bad Guys produced in 2014. Advocators The scariest movies of 2021 Undoubtedly, they also welcome this series, which is one of the best Korean Netflix series in the horror genre.
The story of this series follows the story line of the original series, in which a man uses a professional team of criminals to destroy a criminal. In this series, with all kinds of crime scenes and blood and gore, you should be scared well!
Currently, a season of this horror title has been released and it has been well received by fans. Joo Jin-mo, Ji Soo, Kim Mu-yeol and Park Joong-hoon are among the actors who played in this TV series. .
Read more: The best comedy movies of 2021
Tunnel series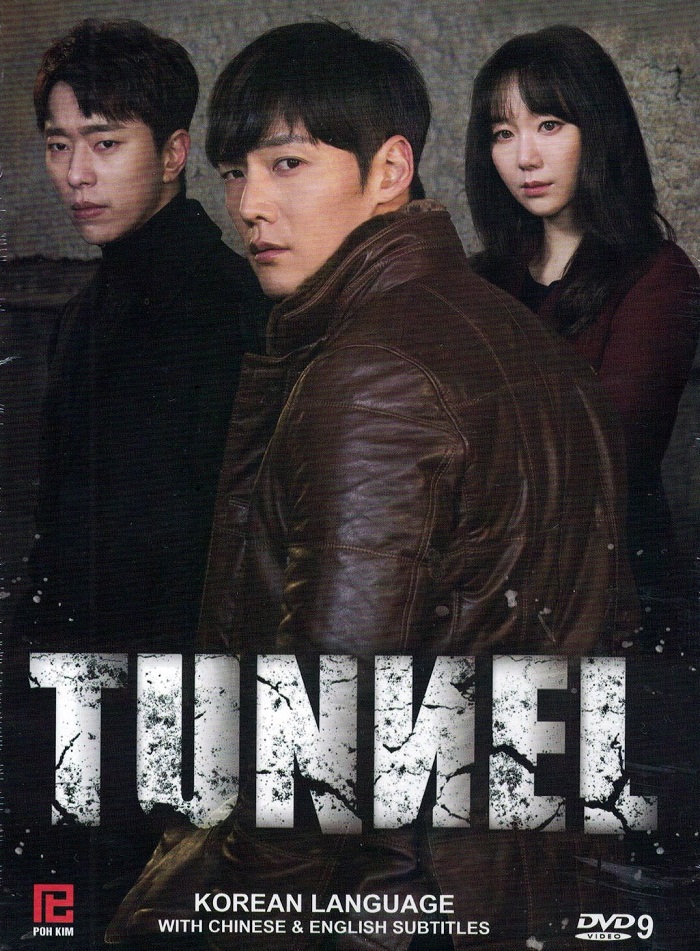 The story of this series is one of the best Korean series in 1986. In this Korean Netflix series, we encounter a successful detective named Park Gwang Ho who is busy with his work and loves his job.
Everything is going well until Gwang Ho steps up to solve a serial murder case. While chasing the perpetrators of these murders, he passes through a tunnel and suddenly reaches 30 years later, i.e. 2016.
Here, he meets a genius detective named Kim Seon-jae, and the two of them try to solve the serial murder case 30 years ago with each other's help. Professor Shin Jae-yi has joined them and will go with these two detectives to solve this case. This series has been produced and published in one season and has been broadcast on Netflix.
Read more: The best Marvel movies in 2021
Serial
Vincenzo
Vincenzo series It is one of the most popular and popular titles of recent times, which has been successful in attracting the attention of the audience and has become one of the best Korean series on Netflix. This series premiered on February 20, 2021 as one of the The best Netflix series in 2021 It was aired on this network every Saturday and Sunday at 9 PM.
The story of this series revolves around Park Joo-hyung, who goes to Italy at the age of eight after being adopted by the Cassano family, and from then on is known as Vincenzo Cassano. He returns to this country due to the large wealth that is hidden in Korea and left without an owner, but here he encounters a stubborn lawyer named Hong Cha-yong.
Read more:
The best action movies of 2021
The best romantic movies of 2021
Juvenile Justice series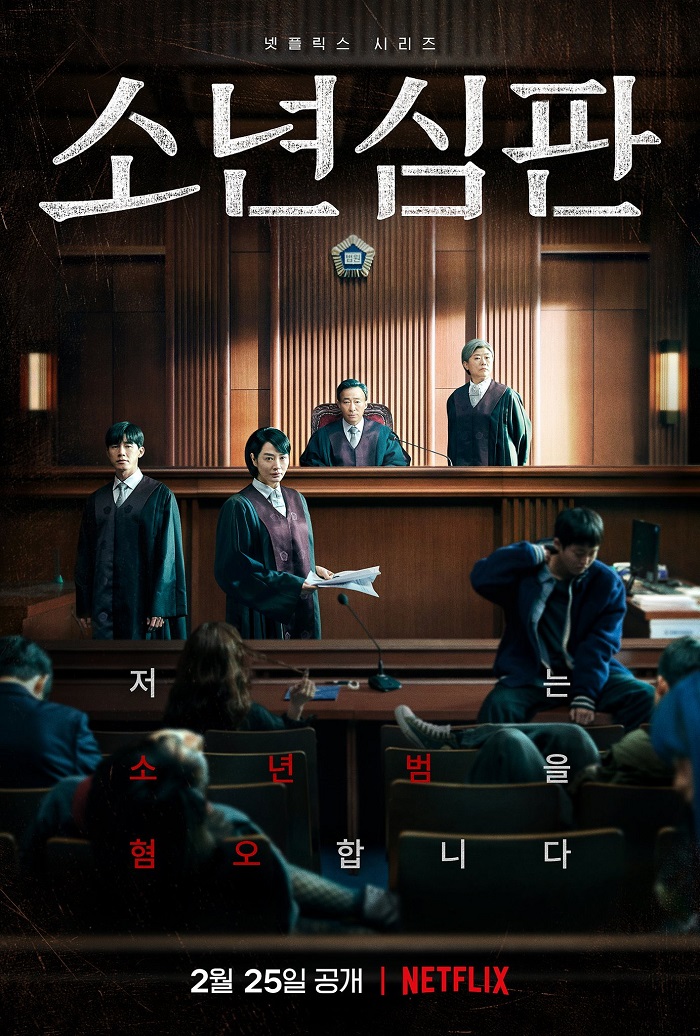 The best 2022 Korean Netflix series can be the series "Juvenile Justice". Season one of this series will be released by Netflix from January 2022. Kim Hye Soo, the talented and popular Korean actress, has recently returned to small screen TV. He played the main role in the crime-comedy series "Hyena", and now he will play a role in the "Justice for Juvenile" series.
In this Netflix series, he will appear as a judge. A notorious judge, known for his dislike of teenagers. This judge is newly appointed to the Juvenile Court in Yunhua District.
He was a victim during his teenage years and in this way, he is facing various cases related to juvenile delinquents. This path helps him discover the true meaning of adulthood. In the following, other films from the list of the best Korean series of Netflix 2022 have been introduced.
Start-Up series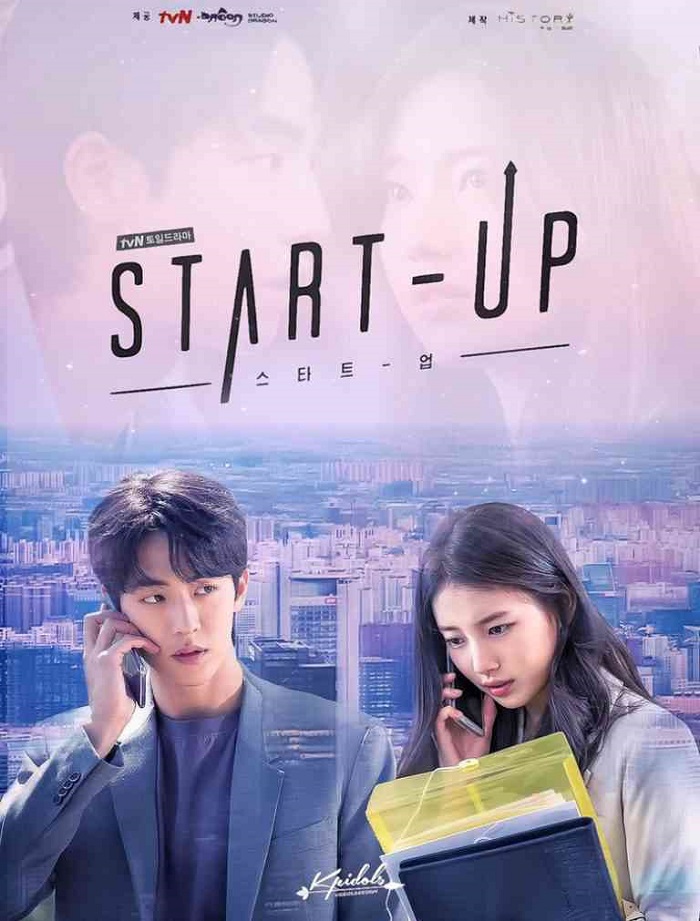 As one The best series of Netflix 2020 This 2020 Korean series starring Bae Suzy, Nam Joo Hyuk, Kim Sun Ho and Kang Hana is broadcast on Netflix.
The screenplay of this work was written by Park Hye-ryeon, and this is his third collaboration with Suzy after the series Raya Boland and When You Were Sleeping. This series was broadcasted on October 17, 2020 on TVN and KST channels. This drama as one of The best romantic series of 2021 It has also been made available to users from the Netflix service.
The story of this series is about a hard-working girl named Su Dal-mi, played by Yae Suzy, who decides to live with her father after her parents' separation. Competing with her rich sister Won In-jae, she is trying hard to set up her own startup, and on the other hand, Nam Do-sun is the founder of the smart Samsung Tech Fur company, from whom Soo Dal-mi is inspired. Nam Doosan helps Soo Dal to achieve his dream along with Han Ji Pyeong who is a successful investor.
Read more:
The best superhero movies of 2021
The best science fiction movies of 2021
Serial
Mr. Sunshine
The story of Mr. Sunshine is a story about 1871, in which year American ships invade the land of Joseon (present-day South Korea). During this attack, a slave child named Eugene boarded the ships of the United States with the help of a person named Joseph and escaped to America. Years later, as an American soldier, he was ordered to return to Joseon or Korea for a mission.
He has a kind of grudge against his homeland, but on his return, he meets a noble girl named Ashin, who also has the same mammothness as Eugene. Eugene gradually becomes interested in this girl and now he has to choose between love for Eshin and hatred for Chosun.
Read more:
The best animations of 2021
The best movies and series of Disney Plus 2021
It's Okay to Not Be Okay series
This series tells the story of a low-income health worker who has a pure heart and is a very intelligent person, but he does not have a good financial situation. At the same time, he has to take care of his brother who has autism.
In one of the best Korean series on Netflix, we see the role of Kim Sohyun, who has not appeared in any series since 2015, and now, after years of waiting, fans can see him play in this series.
In addition to Kim Soohyun, we also see the role of Seo Ye Ji, who is a famous Korean actress and has played roles in series such as Save Me and Hwarang.
Read more:
The best animes of 2021
The best Korean movies of 2021
Kingdom series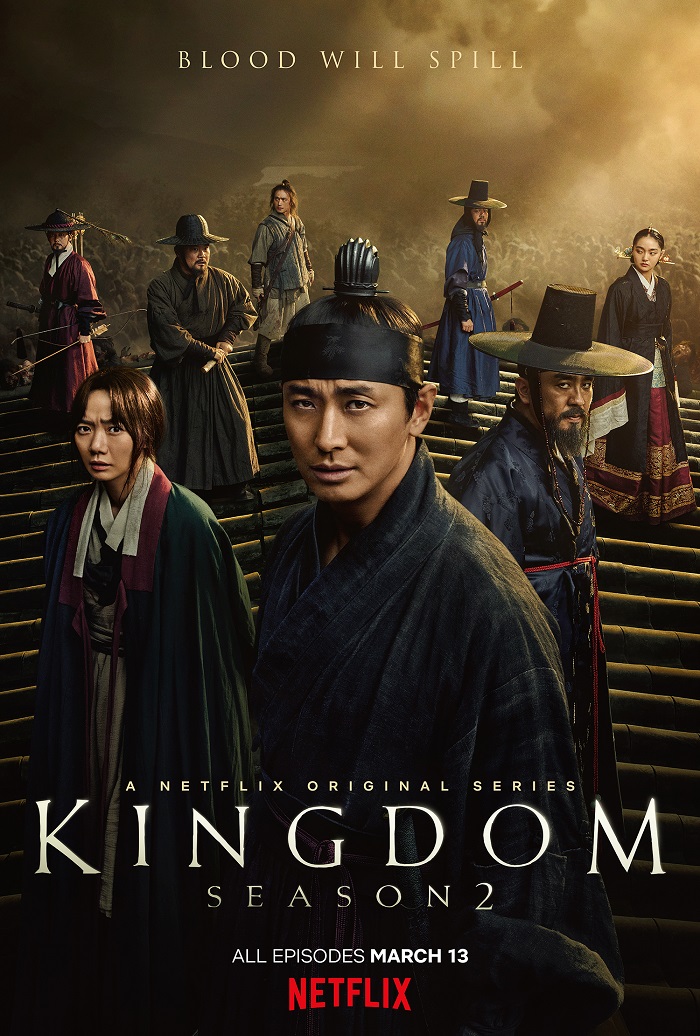 After the brilliance of the Dark series on Netflix, it was the turn of the Koreans with a new series. The Koreans were going to become world famous this time with the Kingdom series. This series has been published in two seasons on Netflix, and of course it can be the opinion of the fans The best zombie movies of 2021 attract
This series has a novel idea among Korean series and has turned to the popular zombie genre. Of course, it is unlikely that the series will be popular walking dead reach, but it has significantly attracted the attention of global enthusiasts.
During its two seasons, this series was one of the most popular and best Korean series on Netflix, and many people followed its story. The story of this series takes place in the feudal period of Korea between the end of the 15th century and the beginning of the 16th century, and it is about an aristocratic family that runs a large kingdom.
At the same time that the series Kingdom has a detailed and interesting look at the class divide of feudal Korean society, zombies enter the story in a different way that we have not seen before and complicate the plot and tension. This series is one of the series that naturally, after the end of each episode, you will immediately play the next episode. Stay with us.
Read more:
.
What do you think about the best Korean series on Netflix? Share your thoughts in the comments section duplicate share