If you want to enter the world of anime, stay with us in this article to introduce The best anime to start with let's pay
Anime has quickly become a global phenomenon and is at the top of the animation world. Between intricate storylines, fantastic animations, and amazing worlds, anime has always been the one place that ensures short attention spans are okay. genres (All kinds of anime genres) and the vast subgenres of anime have caused many different and unique stories to be published.
Read more:
Top 500 anime of all time [بر اساس دسته بندی ژانر]
The best anime to start with
Introducing 10 suitable anime for beginners
You can list The best anime to start with See at a glance in the list below: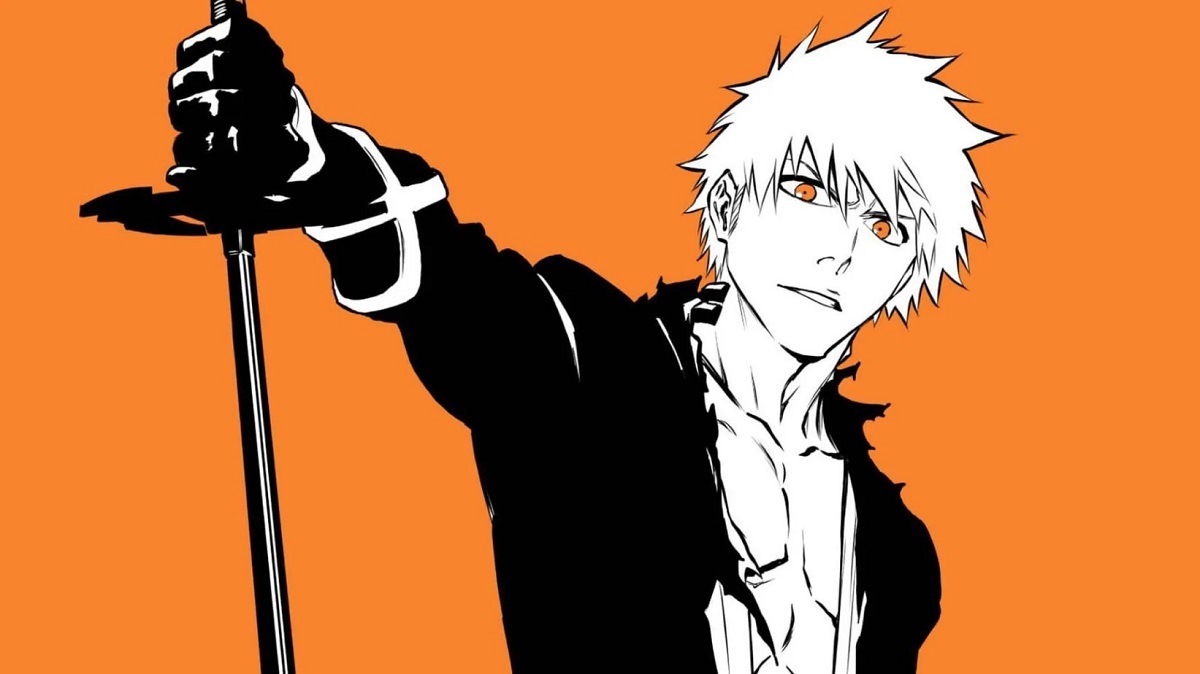 For those new to this type of media, the comfort of reading subtitles is only a small barrier to entry into this whole new world. From classic anime to more modern anime, here are some acclaimed anime to get you started. Fill if you want with The best anime to start with Get to know, stay with us in this article to introduce The best anime for new anime fans let's pay
Demon Slayer (What does your favorite Devil Slayer character say about you?) since its 2019 adaptation, has proven to be a giant shounen anime and gained a huge following. As far as shounen anime go, there's nothing ground-breaking about the Devil Slayer premise, but Ufotable's stellar animation (The best animes of Ufotable Studio), artistic direction and colorful characters have all helped this series to become a successful series.
Demon Slayer took the anime world by storm. Its sequel, which cemented its place among the best films of our time, elevated this anime to higher ranks. While it is not clear if future installments will be released, fans are certainly expecting a lot from it.
Demon Slayer Anime (The best episodes of the demon killer anime) presents a wonderful story and very unique characters. The story of this anime is about a boy named Tanjiro who joins the Demon Slayer Corps to find a cure for his sister's evil curse.
This series shows how strong the bond between siblings really is and has a lot of action scenes. In an incredible way, this anime makes you understand demons for the first time and see them in a tragic way.
Hajime Yatate's original anime, Cowboy Bebop, is arguably considered an all-time great. This anime, which was published in the 90s, is one of the best anime of its genre. This anime is full of attractive and exciting scenes with atmosphere and episodic story structure that masterfully mixes elements of neo-noir, western and science fiction.
Spike Spiegel, Jet, Faye, Ed and Corgi Ein work as hunters in a world where humanity has managed to destroy its own planet. Cowboy Bebop becomes incredibly introspective, exploring themes such as loneliness, corporate corruption, letting go of the past, and existentialism. Netflix's live-action adaptation of Cowboy Bebop flopped spectacularly. But its 26-episode anime is still considered a masterpiece.
Cowboy Bebop has an irresistible sense of style in both the art direction and music that perfectly complements its dark sci-fi/noir atmosphere. It also becomes deeply intimate through its main characters in exploring various existential themes.
This anime is easily watchable with 26 half-hour episodes in one compact season. With a score of 100 on Rotten Tomatoes, Cowboy Bebop is easily accessible yet universally acclaimed, perfect for those looking to get into the world of anime.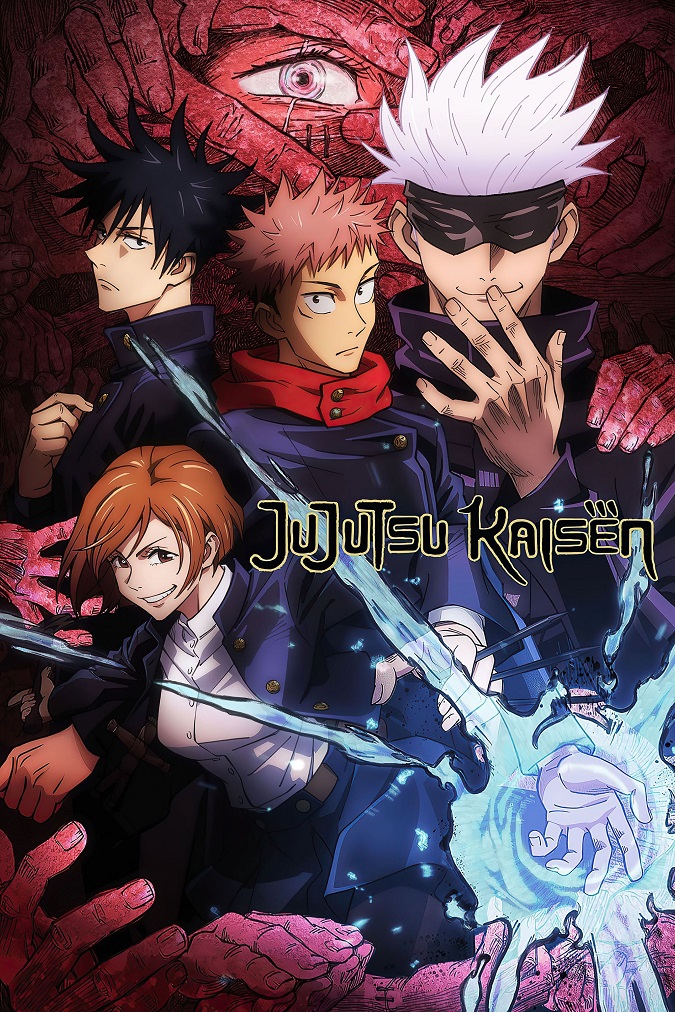 Kaizen jujutsu has taken over the world of anime. Adapting Gege Akemi's critically acclaimed manga was a big deal for Mapa Studio, as the series has a loyal following that never settles for anything less than perfect. Fortunately, by successfully creating the manga's unique power system, balancing the anime's subtlety with funny and insightful quotes, and having a diverse cast of lovable characters, Mapa produced a work that exceeded most fans' expectations. Undoubtedly, anime fans are very excited for the second season of this series, which is scheduled to premiere in 2023.
The mystical environment of Jujutsu Kaisen is the story of Yuji Itadori, a high school student.The best high school anime on Netflix) narrates that he was cursed by the devil's finger Sukun. Gojo Satoru, his teacher, also plays a significant role in this anime.
As an engaging dark fantasy, this series is perfect for new fans. Jujutsu Kaisen (The strongest anime jujutsu Kaisen characters) is perfect for beginners entering the modern generation of anime, offering a collection of stunning animations, charming characters, and tragic battle scenes. Viewers looking to sample the anime can also enjoy its movie prequel, Jujutsu Kaisen 0.
Fullmetal Alchemist: Brotherhood (The strongest characters of the full metal alchemist anime) largely follows its predecessor. Rather than a sequel, Fullmetal Alchemist: Brotherhood can be considered a spin-off with a more detailed manga narrative. While the Elric brothers are still the protagonists, the ending takes a very sad turn following the manga.
The opening episodes probably lack suspense because they are too similar to 2003's Full Metal Alchemist. However, this anime is slowly heading into uncharted territory for anime fans. High-octane action scenes are also appreciated by many people.
With episodes running just 12 to 18 minutes, Fullmetal Alchemist: Brotherhood is fast-paced yet effective storytelling. The anime is beautifully paced, with each character flowing into each other, and uses its time to detail the powerful bond between the brothers. With a score of 100 on Rotten Tomatoes, Fullmetal Alchemist: Brotherhood is one of the best anime for beginners.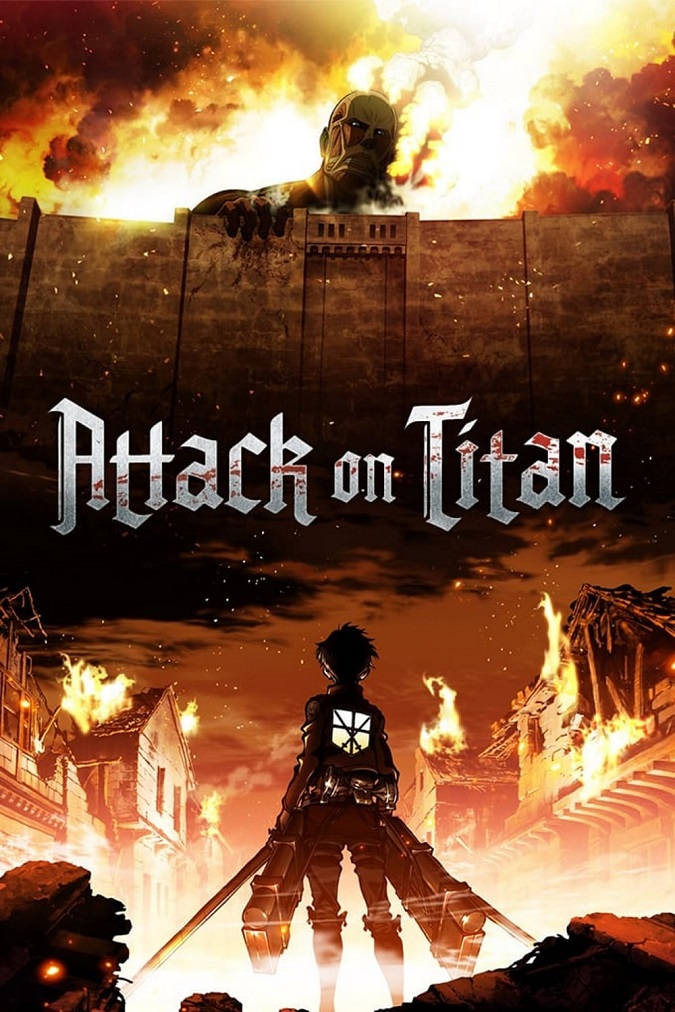 Attack on TitanThe best Attack on Titan anime characters) is another very popular series that has covered the world. The series explores darker and heavier themes, depicting a violent dystopia in which humanity has trapped cities in a war with giant, flesh-eating titans. Attack on Titan is tough, heartbreaking and a mental challenge that takes viewers on an emotional rollercoaster ride.
From the first season onward, the anime's universe has grown exponentially, and the story has a rich layer of almost Game of Thrones-like political intrigue that complements the aforementioned mystery aspect. Isayama created this world in an ingenious way, mixing Japanese and Germanic influences with fantastic effects, but surprisingly it takes place in 845 AD, which is much earlier in the history of this world than expected.
Visually unlike anything else, this anime creates dynamism by experimenting with environmental scale and size. Attack on Titan has a more graphic aesthetic, where the strange humanoid Titans and their ferocious nature are more disturbing than fascinating. As violent and brutal as the show is, its perfect nature and near-perfect acclaim has won many over as another modern classic.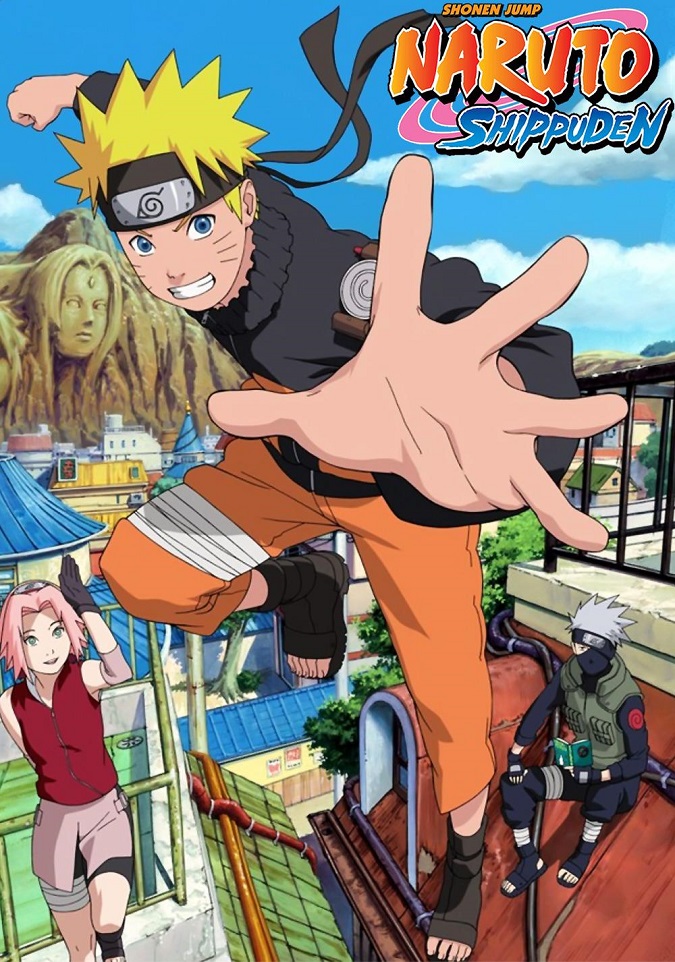 For those looking for long stories, Naruto: Shippuden (The best Naruto anime arcs) is another classic that has created a league of its own in pop culture. With a story spanning a decade and exactly 500 episodes, Naruto: Shippuden is part of the big three shonen that gained worldwide popularity. The anime follows Naruto's coming of age and his journey to master his skill as a ninja to become the head of his village.
Naruto takes the hero's journey to the extreme, with many long-time fans saying how growing up with the anime shaped who they are. Besides being emotional, the show also has some of the most iconic fights (The funniest anime fights) is in the history of anime.
Another very popular classic series, Death Note is a dark crime thriller that deals with life, death and the idea of ​​justice in the hands of karma. Light Yagami is a smart young man.The smartest anime characters) who faces the notebook of death, a book in which any name is written faces death.
Along with the Shinigami spirit, what Light does with Death Note is a critical commentary on personal morality and how power affects the role of God. This series with horror elements (The best horror anime) and exciting, captivates viewers with emotional trauma. Death Note is one of the The most attractive anime to start with Is.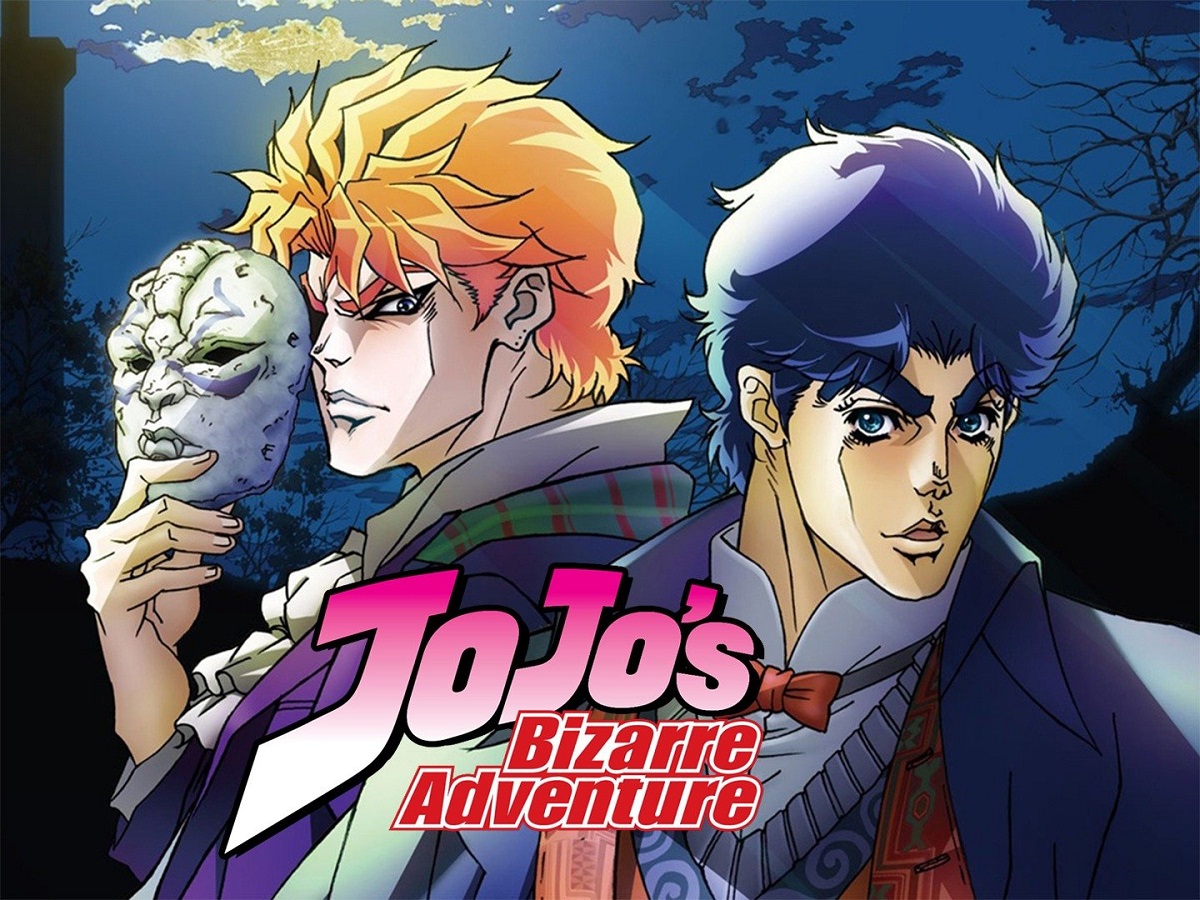 Take a deep breath before venturing into the glamorous world of Jojo's Bizarre Adventure, because this anime is truly bizarre. The series follows a large number of descendants of the eccentric Joestar family who destroy evil forces with powers passed down from a generational curse. This anime is for humor (They are the funniest anime) is known for its strangeness.
This anime is divided into eight volumes with different members of the Joestar family in different eras. Each chapter becomes increasingly exciting, slowly revealing how the curse of the Jostar family came about. Jojo's strange adventure is like a fever dream.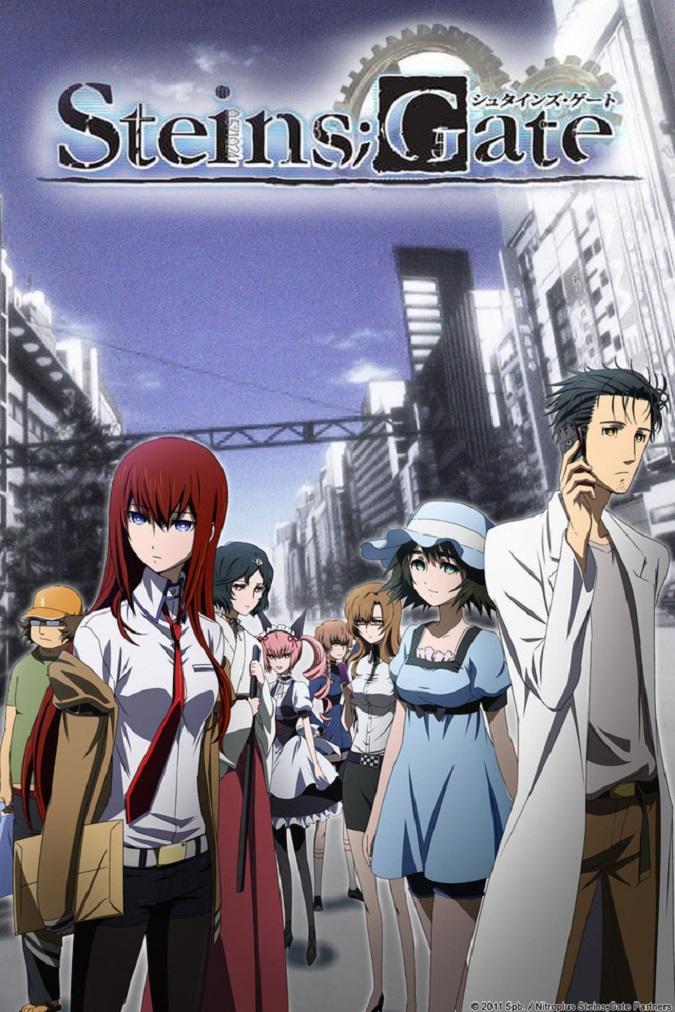 Steins;Gate is one of the most popular and well-known anime series that was such a critical and commercial success that it actually managed to get a sequel seven years after the first iteration ended. This anime is known by many as the best drama anime.
An eccentric scientist, Rintaro Okabe has an endless thirst for scientific discovery. Along with his mischievous but thoughtful friend Mayuri Shina and roommate Itaru Hashida, Rintaro establishes the Future Gadget Lab in hopes of creating technological innovations that will blow the human psyche.
However, when Rintaro decides to attend neuroscientist Kurisu Makise's conference on time travel, he experiences a series of strange events that lead him to believe that the "Phone Microwave" gadget has a very special ability. . Apparently able to send text messages into the past using this device, Rintaro deals more with the "time machine" and draws the ire and attention of the mysterious organization SERN.
Another big three shounen series, Bleach (The best anime like Bleach) is a classic series for those who love action, adventure and all things supernatural. Ichigo Kurosaki is an ordinary high school student until his family is attacked by a halo, a corrupt spirit that seeks to devour human souls.
It is then that he meets a Soul Reaper named Rukia Kuchiki, who is injured while protecting Ichigo's family from this attacker. In order to save his family, Ichigo accepts Rukia's offer to take her power and becomes a Soul Reaper as a result.
However, with Rukia unable to regain her powers, Ichigo takes on the daunting task of hunting down the halos that plague their city. However, he is not alone in his struggle, as he is later joined by his friends, Orihime Inoue, Yasutra Sado, and Uryu Ishida, each with their own unique abilities.
As Ichigo and his comrades adjust to their new duties and support each other on and off the battlefield, the young student soon learns that halos are not the only real threat to the human world.
Read more:
From your company to the end of the article The best anime to start with We are grateful. Be sure to let us know what you think about this article. You can be a guest author on the site figure Become a member and in addition to sharing your opinions on articles, Movie Review , Review of the series , Cinema news And publish your own content. To read the call related to it on the link Guest author click In the meantime, dear companions, you can Figar's Instagram Refer to the most important films of different genres and a summary of the reviews of today's films.