The American government's plan to deal with artificial intelligence threats to humanity!
Read Time:
2 Minute, 34 Second
The White House recently introduced a new plan for Dealing with artificial intelligence threats He has revealed to the human race that he intends to minimize the risks of using artificial intelligence.

The White House a few days before the AI ​​Bill of Rights Bill of Rights of Artificial Intelligence unveiled, according to which this government intends to reduce the possible damages and risks of using automatic systems to the lowest possible level. However, the new plan is more like a proposal than a requirement, and emphasizes more on guiding companies and government institutions to design and deploy tools and technologies based on artificial intelligence while respecting citizens' rights.
Read more: Steve Jobs came alive for an interview thanks to artificial intelligence!
US government's plan to deal with artificial intelligence threats to humanity
This proposed plan includes five basic principles that Protecting the rights of the American people It has been discussed in the period when artificial intelligence is developing rapidly. The first principle includes the use and implementation of safe and efficient systems, which actually emphasizes the right of citizens to use safe and efficient systems developed by third-party companies.
The second principle as well Algorithmic Discrimination Protections It is called and it focuses on the prevention of civil rights discrimination in artificial intelligence algorithms. Another principle refers to the right of individuals to enjoy the privacy of digital information, and the case of Diggs is also related to the connection of artificial intelligence and automatic services that affect the user's interest and selected results, and it is emphasized that the user should be aware of this issue.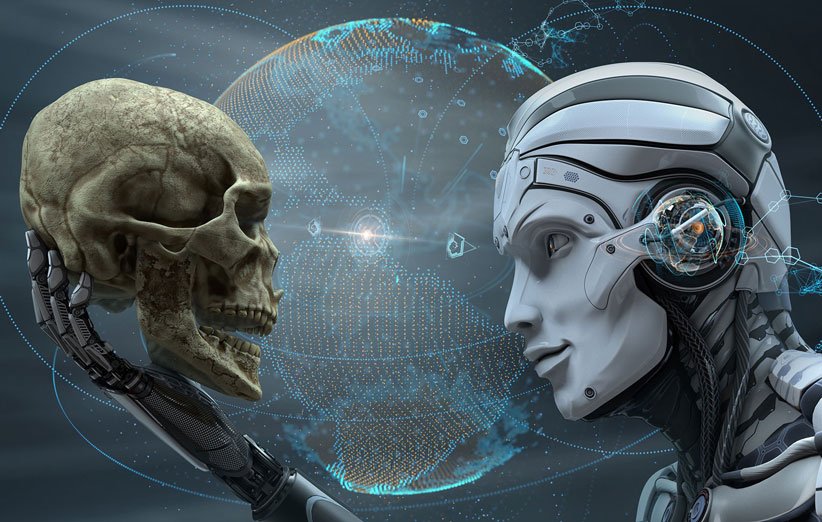 The last principle also implies that people should be able to opt out of such systems and have access to a quick response from a human operator in case of an error in the system. According to the White House, these principles are designed to protect Americans' civil rights and access to important services, including health care, security and financial services. According to the White House, these principles are also supposed to help improve equal opportunities in society.
However, it seems that not everyone agrees with the new plan of the White House, and in this regard, Jordan Crenshaw, a member of the American Chamber of Commerce, stated in a statement that some of the recommendations of the AI ​​Bill of Rights, if approved by the American legislators, could America's competitive ability in this field in the international arena limit
However, not all members of the American Chamber of Commerce agree with him and they are going to unveil their recommendations in this field in early 2023. Currently, US companies are setting up AI-based systems themselves without external oversight AI Bill of Rights The White House has asked companies and government agencies to make their systems transparently available to the public so that people can make informed decisions.
Read more:
What is your opinion about the US plan to deal with artificial intelligence threats to humanity? He shared his opinions with Tekrato in the comments section Technology News Follow with us.