The always-on display feature is available in iPhone 14
Read Time:
2 Minute, 19 Second
Maybe you also hear rumors about Always-on display feature on iPhone 14 have heard Information released from the iOS 16 beta adds credibility to these rumors.

While the iPhone 14's always-on display feature has been rumored, recently, iOS 16 beta wallpapers have surfaced with details that further cement the issue. In this regard, 9to5Mac has obtained information from reliable sources about this version of the iPhone, which in a way confirms the feature of the always-on screen in the iPhone 14.
Always-on display feature on iPhone 14
News agency 9to5Mac has found information on how to work with iOS 16 beta wallpapers. In the iOS 16 beta, there will be pre-installed multi-layer wallpapers that have 2 different states. In sleep mode, the background image is displayed in dark and faded mode. This is a strong reason for the correctness of the always-on display feature in iPhone 14.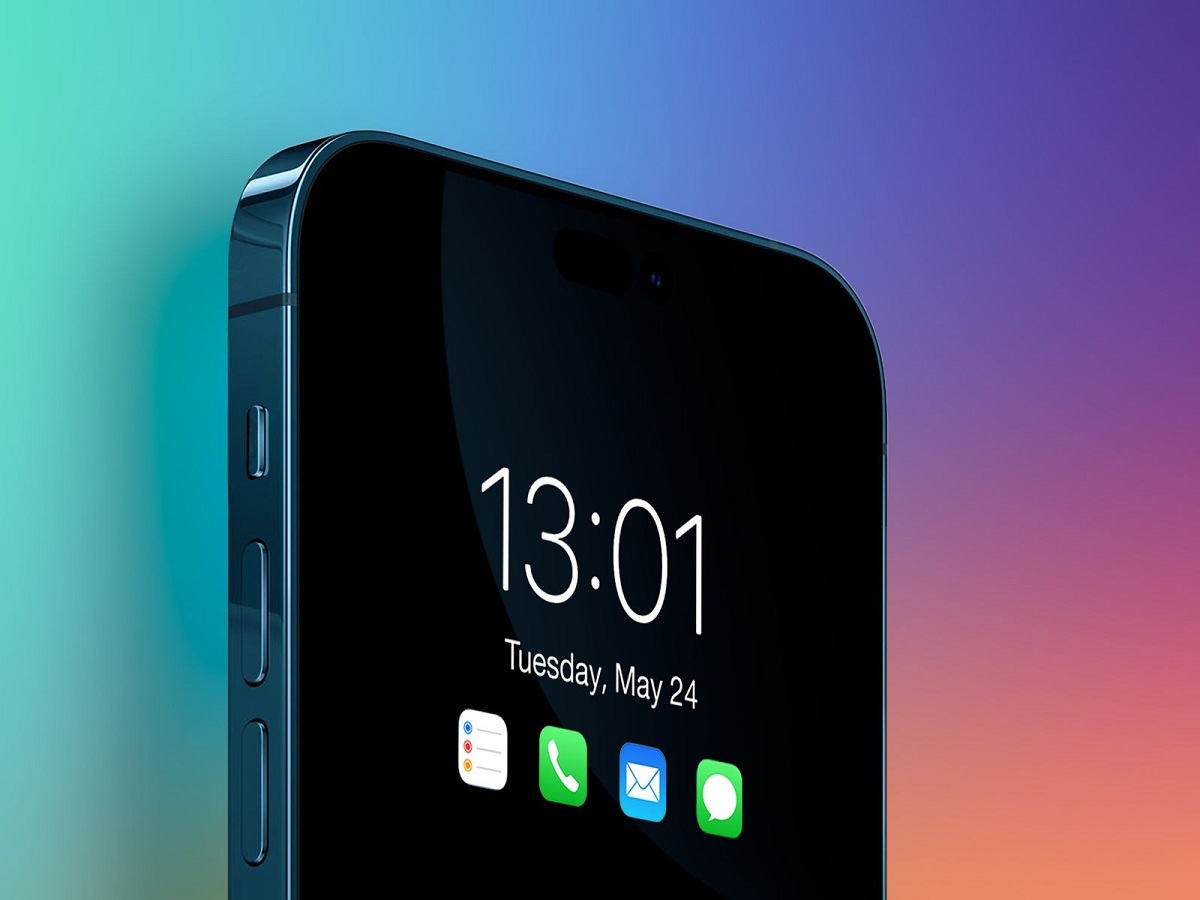 With iOS 16, iPhone officials have promised their users that they will see a change in the way the lock screen and widgets work, and finally, they will provide the always-on display feature. With the help of this feature, the iPhone 14 screen will never turn off completely and even in sleep mode, it will display information such as date, battery level and time.
You might think that running this feature will reduce battery life, but we have to say that this feature will save battery life with a variable refresh rate that can go as low as 1Hz.
Apple watches and other phones had benefited from the mentioned technology for a short time, which was a good reason for the rumors of the iPhone 13 Pro's always-on screen; Of course, this did not happen. Instead, the phone featured a ProMotion display that was responsible for dynamically adjusting the refresh rate between 120Hz and 10Hz. The dramatic decrease in the refresh rate of the screen to at least 1 Hz in the new version of the iPhone is probably the last reason that the recent rumors about the iPhone 14 Pro and Pro Max are true.
Apple plans to offer a variety of iPhone 14 models in the fall of this year with the iOS 16 version. Other information we have about the new iPhone is that it will have a 48-megapixel camera and Apple's A16 processor, which uses the 5nm A15, A14, and A16 processes for a 15 percent increase in CPU performance. Also, this chip will improve GPU performance by 30%. Probably the memory bandwidth in this phone is LPDDR5 RAM.
Read more:
What do you think about the always-on display feature in iPhone 14? Please share your thoughts on this topic with Tekrato and Technology News Follow with us.