Meta company will soon make it possible to display NFT on users' Facebook profiles. This company introduced the ability to display NFT on Instagram in May.

According to the words of one of the spokespersons of Meta company, the possibility of displaying NFT on Facebook profile will be available for some manufacturers in America soon. Thanks to this feature, designers can publish their digital collections on Facebook.
Read more: The future of NFTs in 2022
Show NFT on Facebook profile
Creators can showcase NFTs in a new section on Facebook. As with Instagram, these works will be displayed under the label "Digital Collections".
Meta CEO Mark Zuckerberg has said in the past that the company will soon test support for NFTs on Facebook. Just a week after Zuckerberg's speech, the launch of NFT on Facebook entered the test phase.
Zuckerberg announced that this feature will allow creators to cross-post on Instagram and Facebook. The spokesperson of Meta company continued his explanation and added:
The sharing feature on both platforms is still not launched, but will be available soon.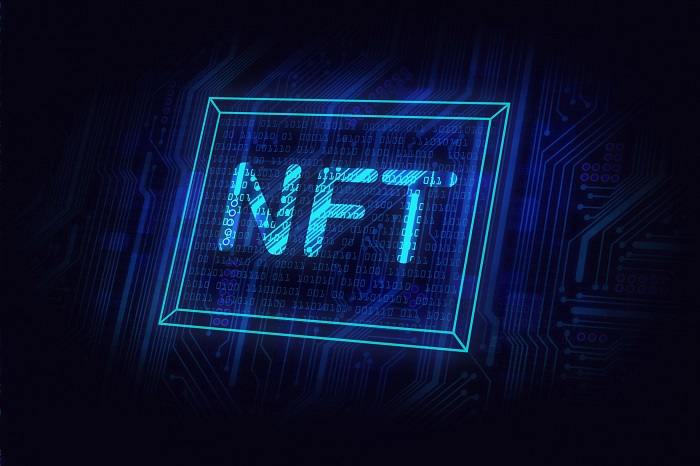 Navdeep Singh, product manager of Meta, shared screenshots of the NFT display feature on his Facebook profile, and according to the screenshots, users will be able to publish NFTs on their timelines. Also, by clicking on the NFTs, the details of the digital collection will be displayed, including the collection information and their manufacturer's specifications.
Facebook will initially only support NFTs built on Ethereum and Polygon. Soon, NFTs built on the Solana and Flow platform will also be added to Instagram. So far, no details about the support of the mentioned networks have been published on Facebook.
In addition to providing the ability to display NFTs on Facebook profiles, Meta will also work on features such as publishing 3D NFTs. Zuckerberg announced that 3D NFTs can be viewed and added to Instagram stories using Spark AR, which is Meta's augmented reality software platform.
Meta started testing NFT on Instagram last week. Soon many users from all over the world will be able to display their NFTs on this social network. According to Meta's claims, the company will not receive any fees for posting or sharing digital collections. Meta also announced that it will not be possible to convert digital collection posts to advertisements.
Currently, there are many uncertainties regarding the environmental effects of NFTs. As part of its commitment, Meta strives to reduce greenhouse gas emissions from NFT transactions by using renewable energy.
Read more:
What is your opinion about the possibility of displaying NFT on Facebook profile? Please leave your comments in the comments section duplicate share it.
Source: techcrunch