With the decision of Mohammed bin Salman, the 120-kilometer horizontal skyscraper of Saudi Arabia, which costs 1 trillion dollars, is going to start soon.

Mirror Line is the name that Saudi Arabia has chosen for this skyscraper. The mirror line, which is going to be built in 120 kilometers, can accommodate five million people, and its construction will probably last until 2030.

The Wall Street Journal has also published a report in this regard. According to this report, this 120 km skyscraper will be built in parallel with a mirror coating. The name of this work is also derived from its mirror-like cover. This skyscraper is supposed to be equipped with a high-speed train so that passengers can travel the entire 120 km route within 20 minutes. Vertical farms, a sports stadium, and a port are other facilities that the Ainee line will have.
Read more: A giant flask to store energy; The Germans escape from the problem of gas supply!
120 km horizontal skyscraper of Saudi Arabia
Earlier, we saw new developments in Saudi Arabia with the inauguration of Mohammed bin Salman. This time, the crown prince of Saudi Arabia intends to fulfill another dream. He, who unveiled his plan in January 2021, said that he plans to build a building in his country that will be as important as the triple pyramids of Egypt and will remain forever.
The line of mirrors, which will be part of the desert city of Neom, consists of two very large buildings with a height of 487 meters, which will go from the Gulf of Aqaba towards the mountains and will reach the desert after crossing the coastline. Mohammed bin Salman believes that the end of this project will be in 2030, but engineers have a different opinion. According to engineers, the construction of this 120 km skyscraper, which is supposed to be higher than the Empire State Tower, may take up to 50 years.
The interesting thing to note about this skyscraper is its very high height, which must be paid attention to the curvature of the earth to build it. You may be asked how the energy of this large complex will be provided and how people will provide their food. It is said that the energy source of this skyscraper will be entirely from renewable sources and people's food will be provided from the products of vertical farms. It is likely that people who plan to attend this series will pay a subscription fee for three meals.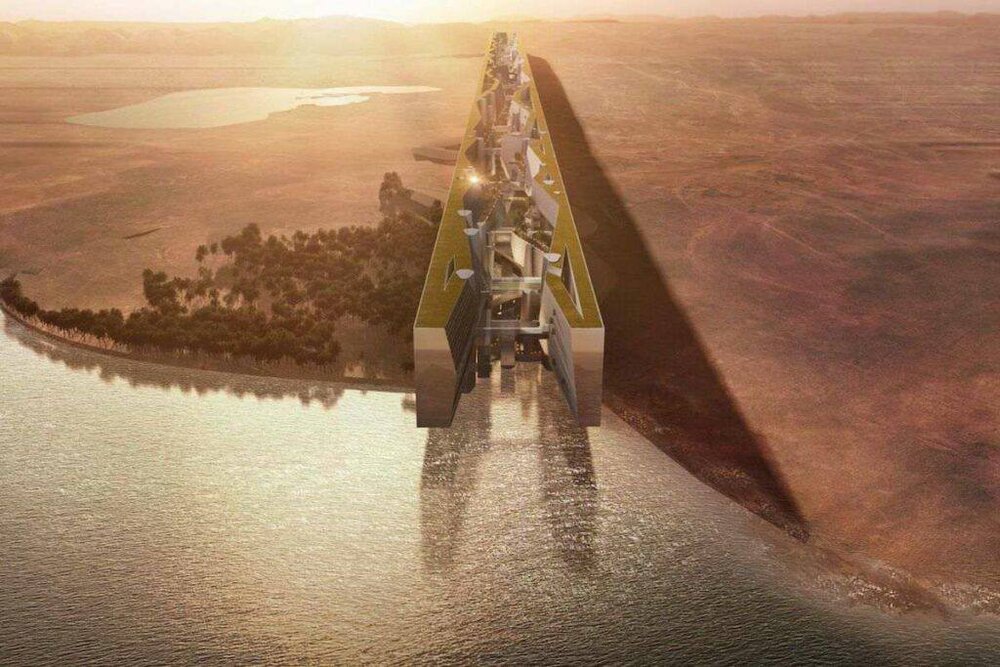 The biggest goal of Mohammad bin Salman from the implementation of this project is to be able to create jobs by creating projects in Neom city and prevent his country from over-reliance on oil resources.
Read more:
What do you think about Saudi Arabia's 120 km horizontal skyscraper? Share your comments with us technology news Follow in duplicate: