Stranger Things record breaking which has made it the most viewed program among all streaming services, which is undoubtedly a sign of the unparalleled popularity of this series.
After the release of the first part of the fourth season of the series Stranger Things from May 30 to June 5, a total of 7.2 billion minutes were watched. Prior to Stranger Things, Tiger King and Ozark held the record for 5 billion minutes watched, breaking their streak.

Read more: The best series of 2022
Stranger Things record breaking
Netflix's internal statistics of the number of viewers of the first season of "Stranger Things" season 4, which includes the first 7 episodes of this season, indicate that only during the weekend of May 27-29, viewers watched more than 286.8 million hours. They paid for the series, which is equivalent to 17.2 billion minutes.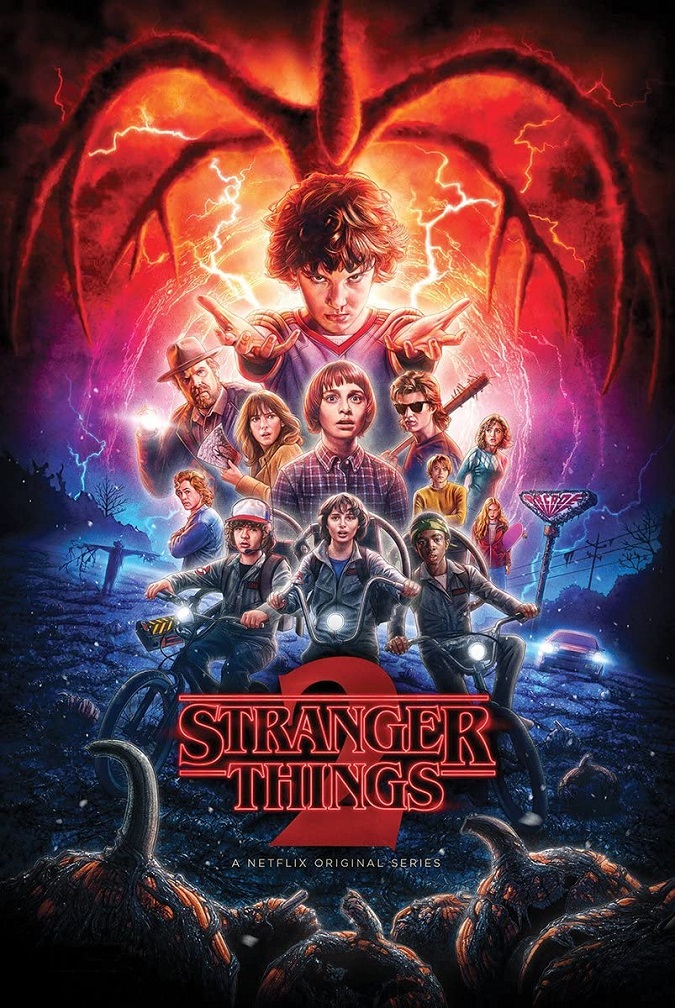 Of course, since in this review, the entire seasons of the series and also only the users who watched the series through TV are considered; These two statistics are different.
So far, four seasons of the series have been made and aired. The first season of the series was released by Netflix on July 15, 2016 in 8 one-hour episodes. The second season was aired in 9 episodes on October 27, 2017 and the third season again in 8 episodes on July 4, 2019.
The fourth season was produced in nine episodes, with the first seven episodes available on May 27, 2022, and the final two episodes on July 1, 2022. The series has been renewed for the fifth and final season.
The story of the Stranger Things series
The events of the series take place in the early eighties in the fictional town of Hawkins, located in the state of Indiana. In this small town where everyone knows each other, a strange incident starts a chain of events that leads to the disappearance of a child named Will Byers.
When this young boy goes missing, his mother, a police chief, and his friends must confront terrifying supernatural forces to get him back. This incident causes tension in this peaceful society.
The series follows several interrelated storylines. A government laboratory in Hawkins is secretly researching and experimenting with parallel worlds. Finally, they manage to build a bridge between the real world and the parallel world (which is called the "upside down world" in the series).
They use a little girl named Elon to communicate with it. This little girl has supernatural powers. The experiments of this laboratory did not go as expected. Along with a monster, Elon returns from the parallel world to the real world. A family that was looking for their son, meets Elon on the way to find him.
Read more:
What is your opinion about the record breaking Stranger Things? Share your comments with us and other users duplicate share