Sony company during a ceremony of Sony LinkBuds S headphones Unveiled by himself, this new version is slightly different from the previous versions only in some features.
The new version introduced is slightly different from the previous version in terms of structure. This series of Sony headphones Three colors were unveiled.
This Japanese company will offer a new and unique color known as Earth Blue. The construction of this earthy blue headphone comes from recycled water bottle materials.
Read more: The best headsets of 2022
Sony LinkBuds S headphones
Sony's new headphones with Microsoft Teams certification introduced to the market, a new feature that in the new version of this Sony headphones Unveiled is having a USB receiver that can connect this headphone to a laptop.
When connected to a laptop, you can use the Sony Headphones Connect app to assign Teams commands and gestures to the headphones. Other features of this Sony headphone include receiving calls, turning off and connecting the microphone.
According to Sony, the new LinkBuds S series of headphones Recycled plastic and water bottles at the factory Is produced. The design and construction of this feature has caused the external surface of this headphone to be shown to the audience like marble in blue color.
Sony has launched the LinkBuds UC at a price of $249.99, which is $70 more than the regular LinkBuds headphone model, and this model is only available in one gray color.
In addition, today Sony unveiled a new version of the Sony LinkBuds S headphones with earth blue color. This version has panels made from recycled water bottles. Buyers of these Sony headphones will be faced with two designs or models, the price of this version is equal to $199.99, which will be sold this week.
Features of Sony LinkBuds S headphones
As mentioned, this new series of Sony headphones is not much different from its predecessor or original version, and the biggest difference is in the appearance of the work.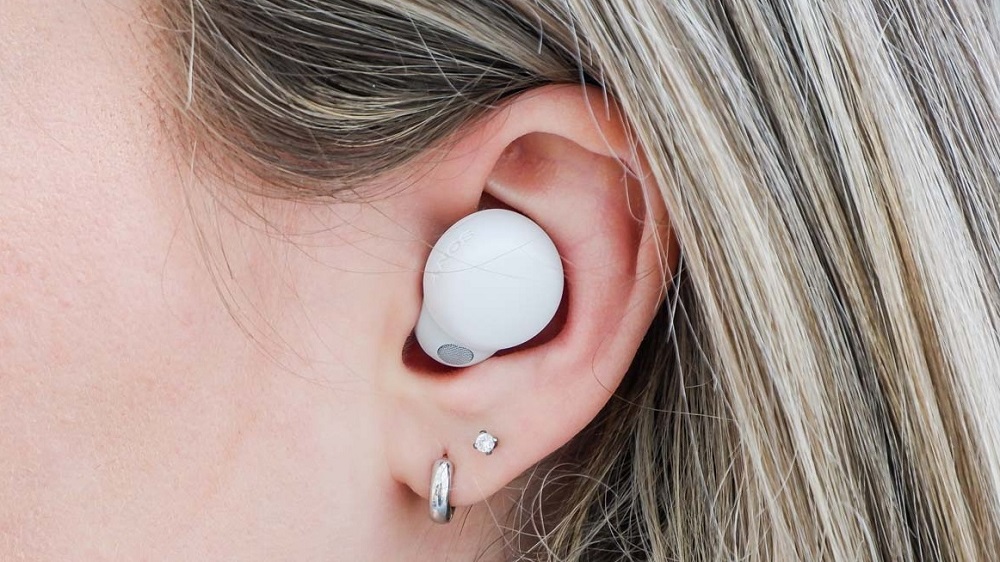 this headphone It is placed in the category of light headphones with a weight of 4.8 grams. Other features of Sony LinkBuds S headphones include active noise cancellation or ANC as well as transparency mode. Sony headphone battery life is divided into two categories. One in a state where the ANC mode is active, which can be used for about 6 hours if fully charged.
The second mode is if ANC is off, the battery life of this headphone will be a little longer, but in general, it can be said that it can be used for 20 hours if fully charged.
Another feature that Sony has added to its headphones this time is adaptive sound control. Before Sony, Apple also used this feature. The Adaptive Volume Control feature allows headphone users to automatically adjust audio modes for people based on where and how much activity they are doing.
also Sony LinkBuds S headphones has IPX4 certified benefits. This certificate means that the user will not be afraid of sweat damage during exercise and physical activity.
This headphone is available in white, sand, blue and earth blue colors. The sale of this new version will start in October.
Also the company Sony It has announced that all Sony wireless headphone models will receive multi-point connectivity via a software update by the end of this year.
Read more:
What do you think about Sony LinkBuds S headphones? Share your thoughts in the comments section duplicate share