Bill Gates recently quipped that he sees farming as a better career than working in the tech world, and now it seems, Bill Gates' magic seeds able to Solving the global hunger crisis help
Given the imminent danger Drought crisis and global hunger, it seems that forecasting is a logical way to deal with this situation. Of course, if a way can be found.
Read more: Anger during hunger has been proven by researchers
Solving the global hunger crisis
Due to the danger of the global spread of drought that threatens many areas on this planet, Bill Gates and a group of researchers have proposed a new solution that may be the solution to save the inhabitants of the planet.
Bill Gates recently claimed that some Engineered seeds They are able to deal with climate change and eradicate the problem of world hunger forever. For this reason, Bill Gates requested researchers in this field to invest more in the field of agricultural engineering products.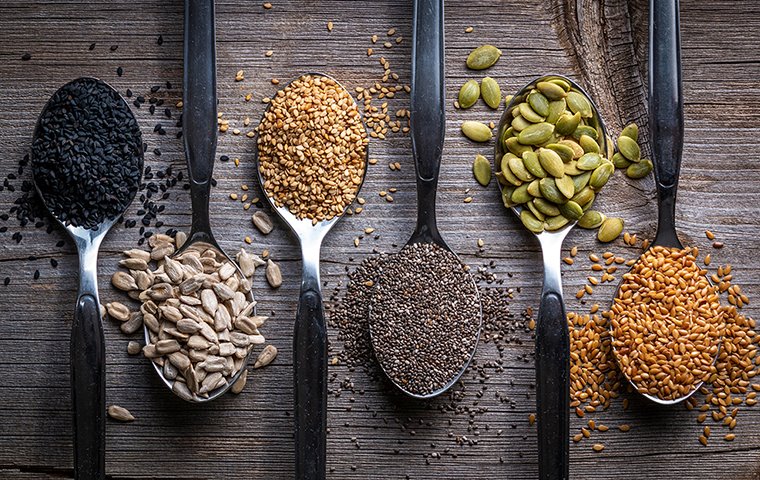 According to Gates, such products can adapt to climate change and even agricultural pests do not have a negative effect on them. In the annual report of the Bill and Melinda Gates Foundation, it is also stated that World hunger crisis It is so big that food aid alone cannot solve this problem. He argues that what is needed now is innovation in agricultural technology that can help reverse this crisis.
The joint project of this former couple is called magic seeds, and Gates believes in the development of these products. The meaning of magic seeds is a type of corn that has high resistance to hot and dry conditions. Also, some of them include a type of rice that needs less than three weeks in the field to bear fruit.
In fact, Bill Gates believes that innovation in the field of engineered seeds can make agriculture work in any climate, and his optimism and hope is that the costs spent on research and development in this sector compared to the cost The requirement for human food supply is very small. Gates continues:
It's good that people want to prevent their fellow citizens from starving in situations like the war in Ukraine that cuts off food supplies, but we need to recognize that these crises are symptoms of a deeper problem. Many countries still do not grow enough crops, and climate change is making agriculture more difficult. This challenge cannot be solved with financial aid and requires innovation.
It is not bad to know that one of the largest private foundations in the world is the Bill and Melinda Gates Foundation, which is active in the field of global health and especially the corona vaccine.
One of the biggest sectors that this husband and wife have invested in is agricultural technology, and their most important achievement in this field is undoubtedly rice and corn seeds. These seeds have the ability to grow in dry weather and high temperature, and their name is called DroughtTEGO It will be said that they can in Solving the crisis of global hunger be effective
The scientists of the African Agricultural Technology Foundation have succeeded in producing these seeds, and the interesting thing is that since 2008, the Bill and Melinda Foundation has donated about 131 million dollars to this institution.
Bill Gates also pointed out that the potential of modeling and forecasting with the help of artificial intelligence can process the genomic sequence of crops along with environmental data and provide a vision of what the future farms should be.
It is said that the said technology is in its early stages and similar predictive models have already shown significant results. For example, it is predicted in this way what damage may occur in the agricultural lands in the future.
Gates, on his part, spends large funds in the field of agricultural technology in order to eradicate food insecurity in the world and find a fundamental solution for it.
His view of how countries respond to food insecurity has led to such costs for agricultural development. Although Gates is trying new agricultural technology with a purpose Solving the global hunger crisis to develop, his critics believe that his solutions and ideas are very contrary to the situation and the basic needs of the environment.
According to Gates' critics, in order for his said seeds to grow, they need all kinds of fossil fuel-based pesticides and fertilizers. On the other hand, they believe that the methods of this prominent figure do not consider the urgency of the crisis. They also emphasize that the magic seeds of Gates are currently not feasible and cannot be exploited, and until it comes to fruition, the hungry and crisis-stricken countries will have to endure a lot of suffering.
Read more:
What do you think about solving the global hunger crisis with Bill Gates' magic seeds? Share your thoughts on this with duplicate share