SMS settings on iPhone – Convert SMS to iPhone's message
Read Time:
3 Minute, 45 Second
In the settings section of the iPhone, a part belongs to sms and you can apply the changes you want. In this article SMS settings on iPhone We have fully explained, so if you want to get information about them, join us in this article.
SMS settings in iPhone
To make changes to the Messages settings, you must first enter Settings. Then scroll down a bit to see the message area. Now tap on it to enter its settings. On that page you will definitely see different options and sections. In this section, we will cover all of them and explain their use to you.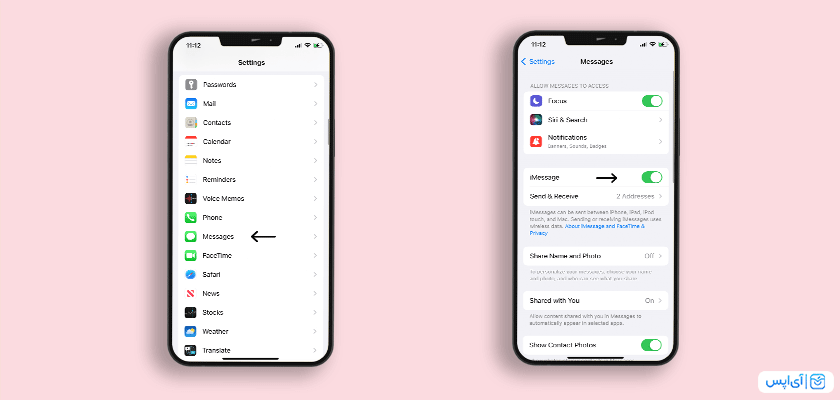 iMessage
IMessage is a messaging service that works over the Internet through your line or Wi-Fi, and only Apple users can use this feature.
To activate this feature, just tap on it to turn green and in other words it will be Enable. By selecting this option, you will be able to connect with users who have iMessage. Additionally, you can use this feature with non-iPhone devices such as Mac, iPad and iPod Touch.
Send & Receive
By selecting and activating this section, you will be able to enter the email address from which you want to receive the message in iMessage in addition to your mobile number.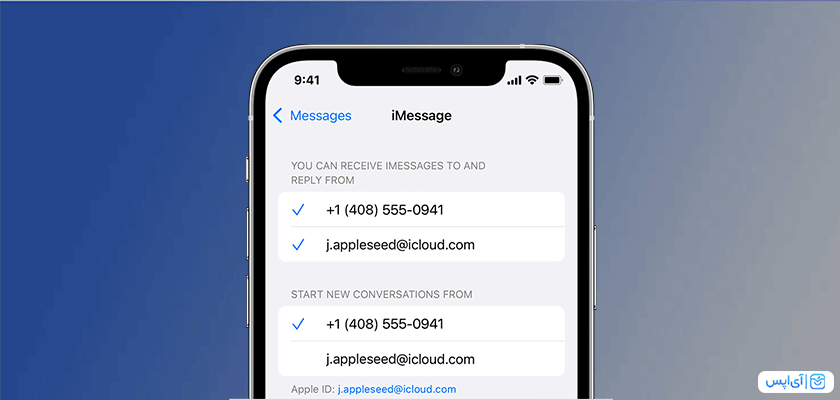 Share Name and Photo
In this section you can personalize your messages, choose your name and photo. In addition, you can choose who can see what you have shared.
Show Contact Photos
By activating this section, you can see the photo you have selected for your contacts on your chat page with them.
Send Read Receipts
When you enable this option, read the message that others are sending you. They will be notified that you have read their message and when you saw it.
Note that enabling the Send Read Receipts option activates for everyone you chat with. If you want to enable this feature for a specific person, just enter his page and click on info and Enable the Send Read Receipts section. This way only that person can understand when you see his message and this feature is not active for other people.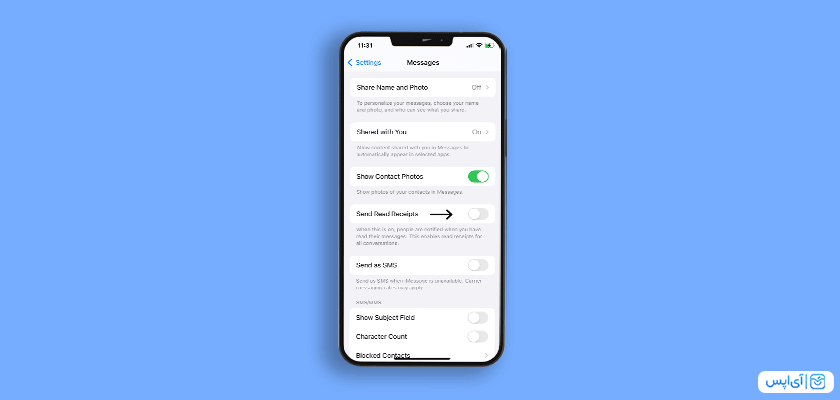 Send as SMS
If you enable the Send as SMS option, it means that when you want to send a message to someone via iMessage, but it is not sent because you do not have internet, your message will be sent as an SMS automatically.
Show Subject Field
In this section of the SMS settings on the iPhone, by activating the Show Subject Field before writing any message, such as an email, a section called the title will open for you, and by entering it, your message will be converted to MMS.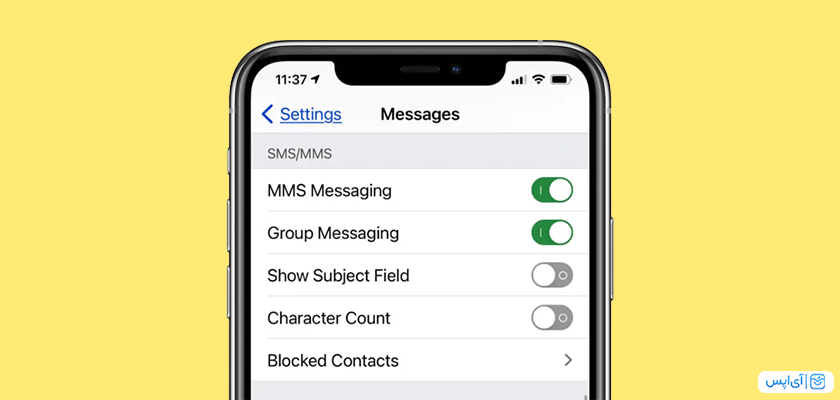 The important point is that if you leave the title field blank, your message will be sent as an SMS. Additionally, if you send a subject message to someone you do not have, the MMS service will not receive your message.
Character Count
By selecting and activating this option, you can see the number of words you type while typing.
Blocked Contacts
In this section you can see the list of contacts that you have blocked and if you want you can edit, delete and add them.
Keep Messages
The Keep Messages section means you can choose how long your messages last, and the options are 30 days, one year, and always.
Notify Me
By activating the Notify Me section, you will be notified if someone mentions you on the chat page, even if that page is mute.
Filter Unknown Senders
By clicking on Filter Unknown Senders and activating it, the list of people who are in contact with you and people whose number you do not have will be separated and somehow filtered.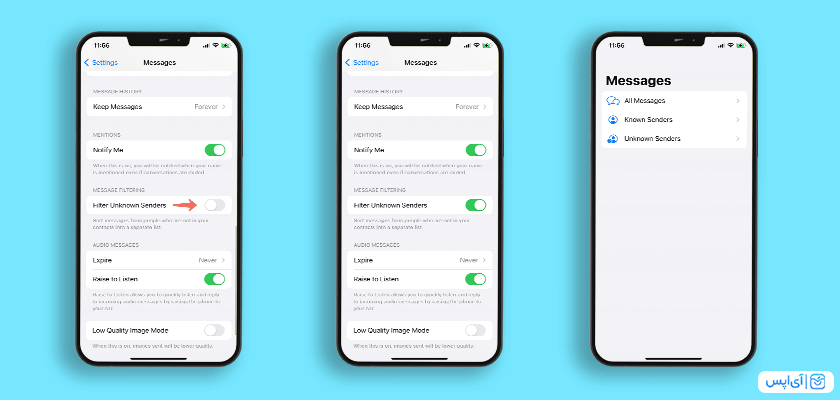 Expire
In this section you decide whether it will be automatically deleted or left on forever when you send or send an audio message.
Raise to Listen
The Raise to Listen feature allows you to quickly listen and respond to voicemails. All you have to do is bring the iPhone to your ear.
Low Quality Image Mode
If you enable the Low Quality Image Mode option in the SMS settings on the iPhone, the quality of the images you see on your chat page with people will be lower.
We hope you find this article useful. If you have a question or comment about this, be sure to share it with us and other iApps users in the comments section.
Other suggested content: