just from Samsung Camera Assistant application It has been unveiled. This program brings special features for the camera of Galaxy phones.
Recently, the Korean technology giant has provided a new program to Galaxy smartphone users, which is known as a subset of Good Lock programs. Currently, this application has been released in some markets.
It must be said that Camera Assistant will be very suitable for users who are interested in photography; Because this program offers users features beyond the features of the camera app that is natively present in Galaxy smartphones. Among the features of this program, you can mention the possibility of activating or deactivating automatic HDR and texture softening filter and automatic lens shifting when taking pictures of distant subjects.
Read more: Samsung's 200 megapixel HPX sensor was introduced for the Chinese market
Unique features of the Samsung Camera Assistant application
First of all, we should point out that the Camera Assistant application has not yet been made available to all users. Until now, users of Galaxy phones are only able to use this program in a few limited countries, including India and South Korea.
One of the notable points of the mentioned application, The possibility of video recording when using Photo Mode Is. It goes without saying that in order to benefit from this feature, there is no need for users to perform complex operations. To start filming, you only need to hold the shutter button for a few seconds. In addition, the Camera Assistant app allows users to specify the number of images to be taken after the timer expires when the camera timer is activated. Also, in order to save battery consumption, if the phone's camera is not used for two minutes, the Camera Assistant application will close automatically.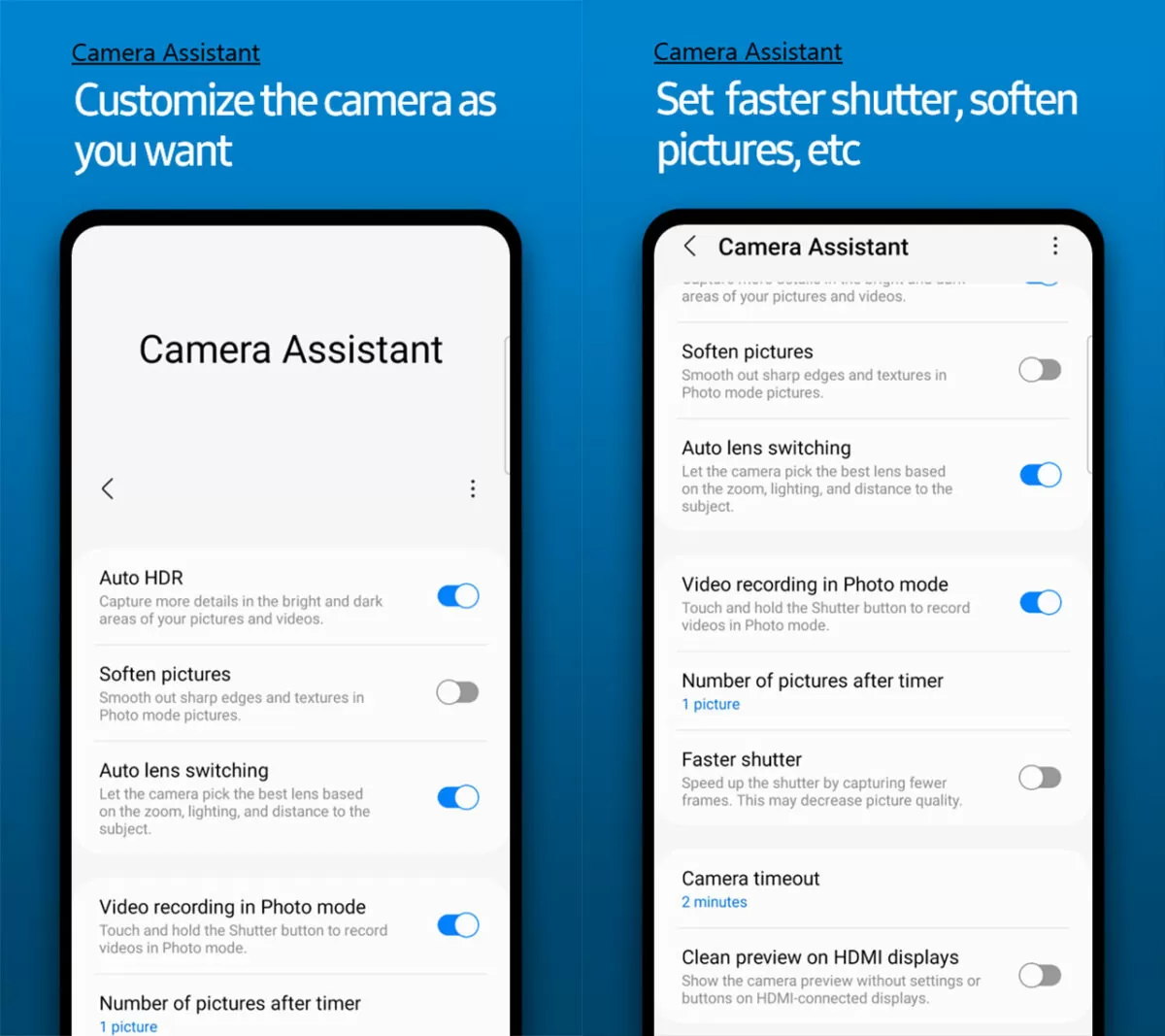 It may have happened to you that when you were photographing a moving subject, you gave up on taking a photo due to the extreme blurring of the image. Samsung Camera Assistant application to solve this problem Quick Shot feature or supports quick shooting. Photos captured using the Quick Shot feature are slightly degraded; But the positive thing is that the blurring of the image due to the movement of the subject will be very small.
When the phone is connected to a monitor via an HDMI cable, the Camera Assistant app will remove all icons on the screen, such as the menu and other buttons, for the convenience of photographers. Such a feature can significantly increase the quality of work of professional photographers. Finally, it should be said that all the mentioned facilities will be available to users in the settings section of the Samsung camera application in the Camera Assistant section.
Read more:
What do you think about the Samsung Camera Assistant app? Can such a program cause professional photographers to use smartphone cameras more in their projects in the future? Please share your opinion in the comments section and follow the latest technology news with Tekrato.