Samsung's big win at CES 2023 It was obtained by winning 46 titles in the innovation section. These titles are related to the design and engineering of different categories of technology products.
Samsung announced in a blog post that the company won several awards in the innovation category CES 2023 Consumer Technologies Association (CTA) Has received. The 2023 CES Innovation Awards is a program that recognizes outstanding design and engineering in various categories of consumer technology products.
Read more: Exynos flagship chip will be released until 2025; A joint product of Samsung, Google and AMD
Samsung's big win at CES 2023
46 Samsung products and services 2023 CES Innovation Awards received and three of them by CTA They were introduced as the best innovation products. Samsung as a result of investing in the implementation of bold ideas as well as the use of sustainable materials, with a greater emphasis on increasing energy efficiency and responsible recycling won these awards in different categories. Samsung is also due to efforts to reduce carbon emissions in major economies such as China, Europe and the United States, thanks to the 100% use of renewable energy He won honors in all the facilities of these areas.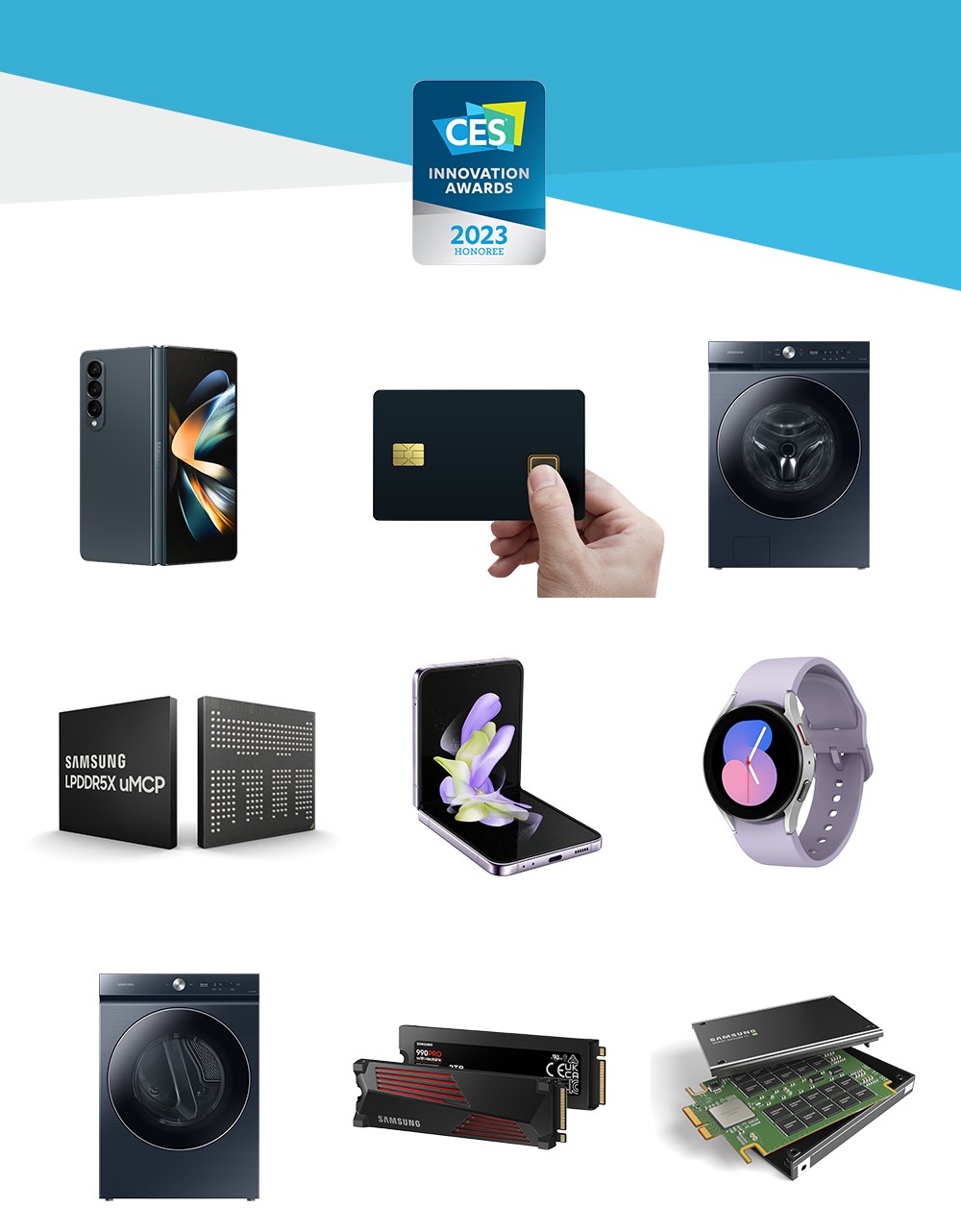 Some honors Samsung It focused on Samsung's S3B512C security chip, which is known for its advanced security features, including Integrated fingerprint sensorthe Security Element (SE) and Secure Processor (SP) in a chip won the best title in the cybersecurity and personal privacy category.
Galaxy Z Flip 4Galaxy Z Flip 4 customized version and Galaxy Z Fold 4 They were recognized in the categories of digital imaging, photography and mobile devices and accessories. They were chosen for their innovative designs, FlexCam mode and other powerful features. series Samsung Galaxy Watch 5 It was also honored in the Digital Health and Wearable Technology categories for its enhanced durability, advanced health tracking, GPS-based features, long-lasting battery and groundbreaking bio-active sensor.
SmartThings Energy Samsung won an award in the category Mobile software and applications It was awarded for providing its consumers with features such as smart use of connected technologies and helping to reduce home energy consumption. Also a 200 megapixel camera sensor Samsung ISOCELL HP3 He won honors in the field of imaging and digital photography. This camera has the smallest pixel technology among mobile cameras and its 200 megapixel sensor provides the most accurate details from images.
To see the full list of awards and recognitions from Samsung's great victory in CES 2023 has been obtained, you can refer to the source of this report. CES The most influential technology event in the world, 2023 will be held from January 5-8 (15-18) in Las Vegas, Nevada with a main focus on sustainability.
Read more:
Your opinion about Samsung's big win at CES 2023 What is with the many awards? Share your thoughts with us in the comments section Technology News With duplicate follow.
Source: sammobile