New reports inform about the production of augmented reality glasses by Samsung, this Korean technology giant has started the production of these glasses and we have to witness many of their functions.
Apparently, Samsung is of the opinion that augmented reality will have a higher position than other technologies in this field in the future. Samsung canceled the Gear VR project a few years ago, but has continued to work on augmented reality (AR) technology. In a new report, it is announced that this Korean company made zinc A new pair of AR glasses have invested and are trying to build it.
This company about a year ago on a AR headset It worked with model number SM-I110. Now, according to a new report from the website GalaxyClub, it seems that Samsung is working on another device called the SM-I120, which seems to be the successor to the SM-I110.
Currently, there is no more information about this device and its capabilities, and we do not know what purpose the SM-I120 is made for. But this device has been under the supervision of the engineers of Samsung's AR development labs. This center had already developed the prototype SM-I110.
Read more: Online payment with eye scanning on Apple's mixed reality headset
Samsung augmented reality glasses; Competition in another market
As can be seen from some reports, all major technology companies are fully aware of the important role of AR and VR technologies in the future, and they have no intention of falling behind in the competition in this market. If these products seek to be placed in the position of smartphones, considering these issues, Samsung, as the world's largest mobile phone seller, does not intend to neglect this market.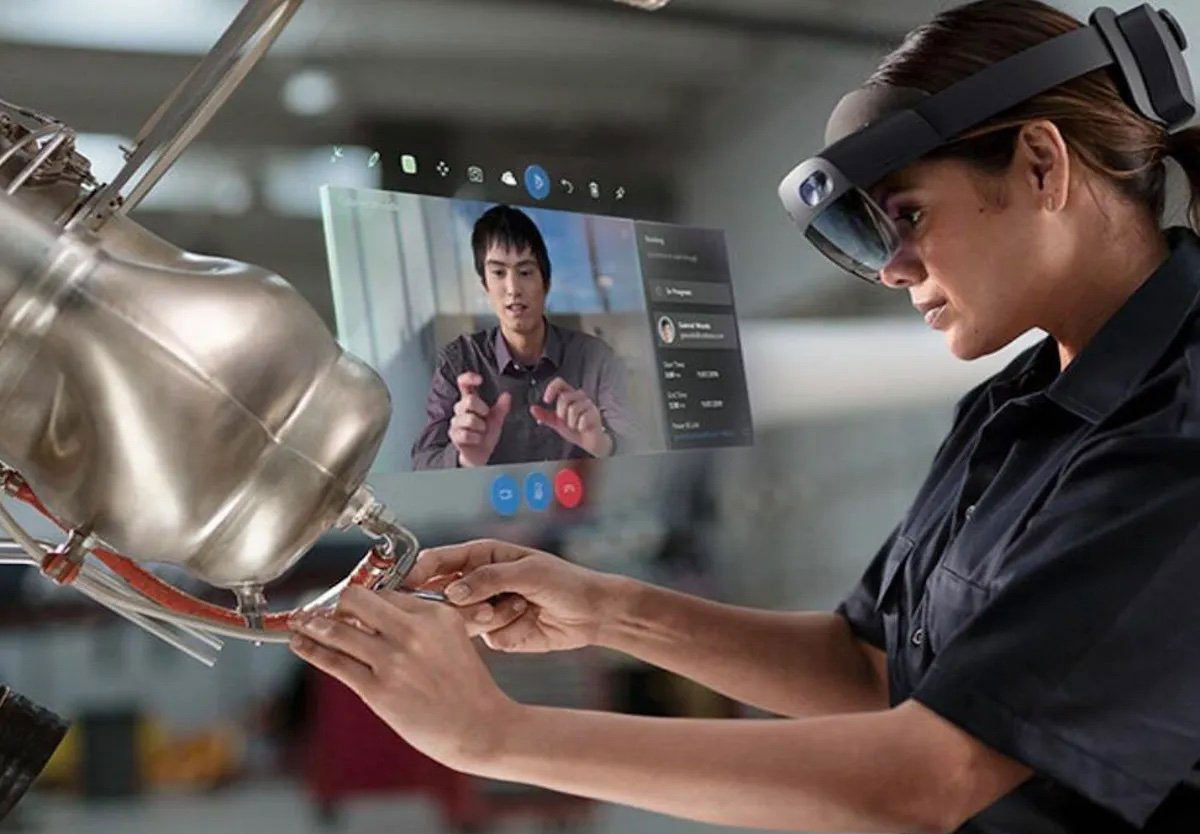 Although most of the available information is speculative, what is clear from this report is Samsung's serious decision Production of AR hardware It seems that he has not given up on this field. This decision becomes doubly important considering the powerful presence of Meta in the market and Apple's effort to produce a product in the field of virtual reality and augmented reality.
It is currently unclear whether Samsung's augmented reality glasses are intended as a prototype for labs or as a development kit for third-party developers to develop AR software for Samsung products in the future. But if the company is looking to make a pre-production device, it's sure to get fans super excited; Especially if its final product is introduced in 2023.
Read more:
What do you think about Samsung's augmented reality glasses? Share your thoughts with us in the comments section Technology News With duplicate follow.