In this article, we will introduce the best streaming or online music streaming apps. It's been a few years since downloading music and buying CDs and flash drives has gone down.
Today, online music and podcast streaming applications have many fans in Iran and other countries. So that few people search for their favorite music on Google anymore. Because these applications connect you to the world of music much faster and more easily.

On the other hand, in today's world, due to the dependence of people's lives on the Internet and mobile phones, the use of online music streaming services has increased. That's why today we decided to take your hand and take you to the new age of access to music! Stay with us
What is an online streaming service?
Do you remember gramophones or cassette players? The service of streaming or playing music online has a similar application to these tools. By installing these services on your mobile phone, you can access millions of music and podcasts in Iran and the world. But these days, when the number of these applications has increased, it has become difficult to choose one of them. But how to solve this problem?
In the following, we will review the most suitable online music streaming applications together.
The best online music streaming services
Spotify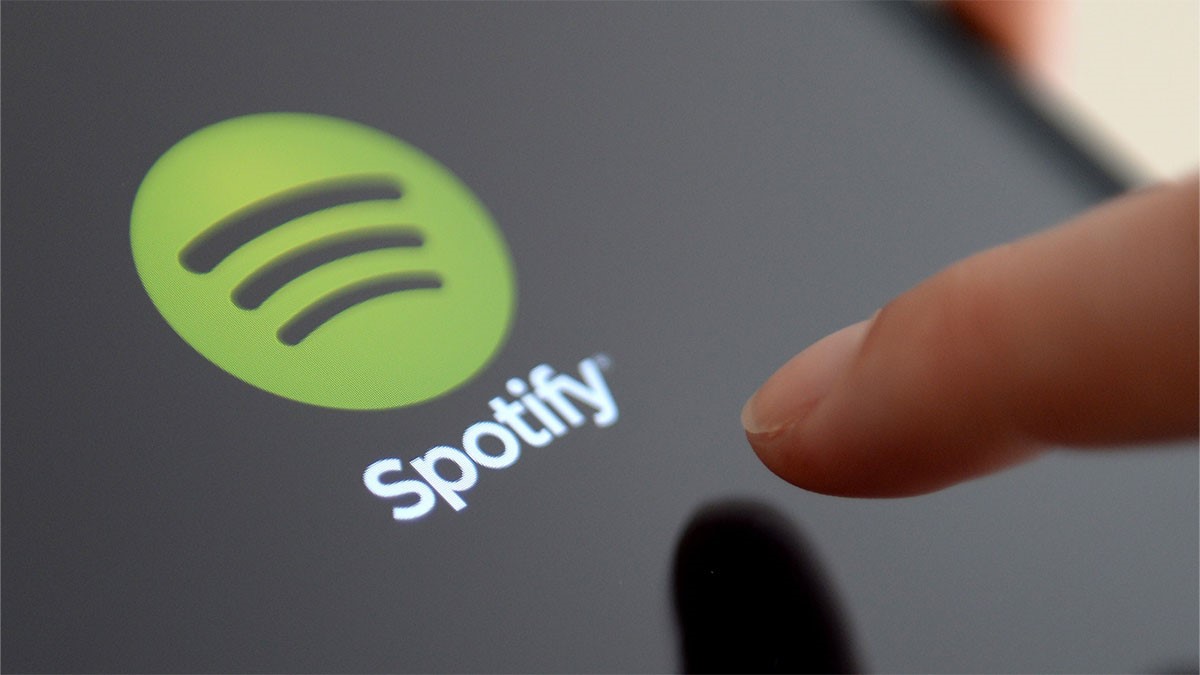 Spotify is known as the best music service in the world. By becoming a Spotify member, you get access to millions of music, which makes you unnecessary to install any other application. Spotify account also provides the possibility to download and play music offline.
Benefits of Spotify
It has the most complete music database in the world
Ability to share personal playlists
The possibility of playing music with different qualities
It can be used on mobile phones, televisions, game consoles and computers
Disadvantages of Spotify
Annoying ads in the free version
It is not possible to reject more than 5 musics in the free version
It is not possible to download music in the free version
Fortunately, Spotify's disadvantages have been resolved in its premium account, and you can get a Spotify account in Iran by paying 135,000 Tomans per month.
Apple Music
Apple Music is developed by Apple. This service can be used for free for only three months, and after that you have to purchase an Apple Music subscription. In this application, it is possible to access music in offline mode.
Benefits of Apple Music
Unlimited access to world music
No ads
The possibility of rejecting music unlimitedly
Unlimited user access to Connect facilities
Ability to like, save and comment
Complete archive of Iranian and foreign music
Ability to read the lyrics
Has a music video
Disadvantages of Apple Music
Limited time of free use
Poor user experience
Not having a web version
Poor performance on Windows and Android platforms, compared to iOS and macOS
Amazon Music
In recent years, the market of music streaming services has become quite competitive. Amazon, which is not left behind by any competition, has developed its own music streaming service to compete with Spotify and Apple Music. This service can be used in different browsers and devices.
Benefits of Amazon Music
Ability to play offline
Ability to block music containing inappropriate words
Ability to read the lyrics
The possibility of rejecting music indefinitely
Disadvantages of Amazon Music
Free usage limit (one month)
Soundcloud
On Sound Cloud, artists can share their work with their fans. This service is connected to a powerful cloud server that makes it easy to access music. This platform allows emerging artists to maneuver more than other music streaming services.
Advantages of Soundcloud
Social network of musicians
The possibility of listening to the works of new artists
The possibility of activation on mobile phones and computer browsers
Disadvantages of Soundcloud
A penchant for sub-genres and electronic music
The presence of non-professional singers
Tidal Music
If you want to listen to high quality files, Tidal is a good choice. This music streaming service supports musicians well and has more than 250,000 music videos.
Advantages of Tidal
Ability to download and play music offline
The possibility of playing music on mobile phones and computers
High sound quality
Disadvantages of Tidal
Free usage time limit (one month)
Conclusion
The way of listening to music has changed a lot since last years. Music has entered mobile phones instead of recorders and gramophones, and few people go to such devices anymore.
In all countries, people's desire for podcasts and audio books has increased, and music streaming applications have gained many fans. Among them, Spotify is the most popular, but Apple Music, SoundCloud, Tidal and Amazon Music also have their own fans. In this article, we tried to briefly discuss the advantages and disadvantages of these music streaming services. But in the end, it is you who chooses the best music streaming service for you. Your life is full of happiness and peace!
.
End of advertisement report