Redmi unveiled the Redmi K50 series last March. In this article, we are going to review the Redmi K50 Pro, which is one of the most powerful phones in this family.

The Xiaomi Redmi k50 Pro has great specs and can tempt anyone to buy. This phone, which had made a lot of noise before its introduction, is one of the most powerful models produced by the Redmi product line.

Highlights of the Xiaomi k50 pro include its incredible hardware and battery life, which is nothing short of a flagship. The specifications of the Redmi K50 pro are fully reviewed below.
Read more:
Review of the Oppo Reno 8 Pro Plus; Scrutiny of system, performance, camera and battery
Review of the Redmi Note 11T Pro Plus; Scrutiny of system, performance, camera and battery
Redmi K50 Pro review
Review of the Redmi K50 Pro gives us complete information about the specifications and features of this phone. Do not miss this article to get acquainted with the Redmi K50 pro.
Review of Redmi K50 pro in terms of build quality and design
The beauty of the phone may not be important to everyone, but there are users who care a lot about the beauty of their mobile phone. The color used to make cell phones is also important to many people.
The review of the Redmi K50 pro in terms of build quality and design is as follows. If you are one of the people who care about appearance design, join us.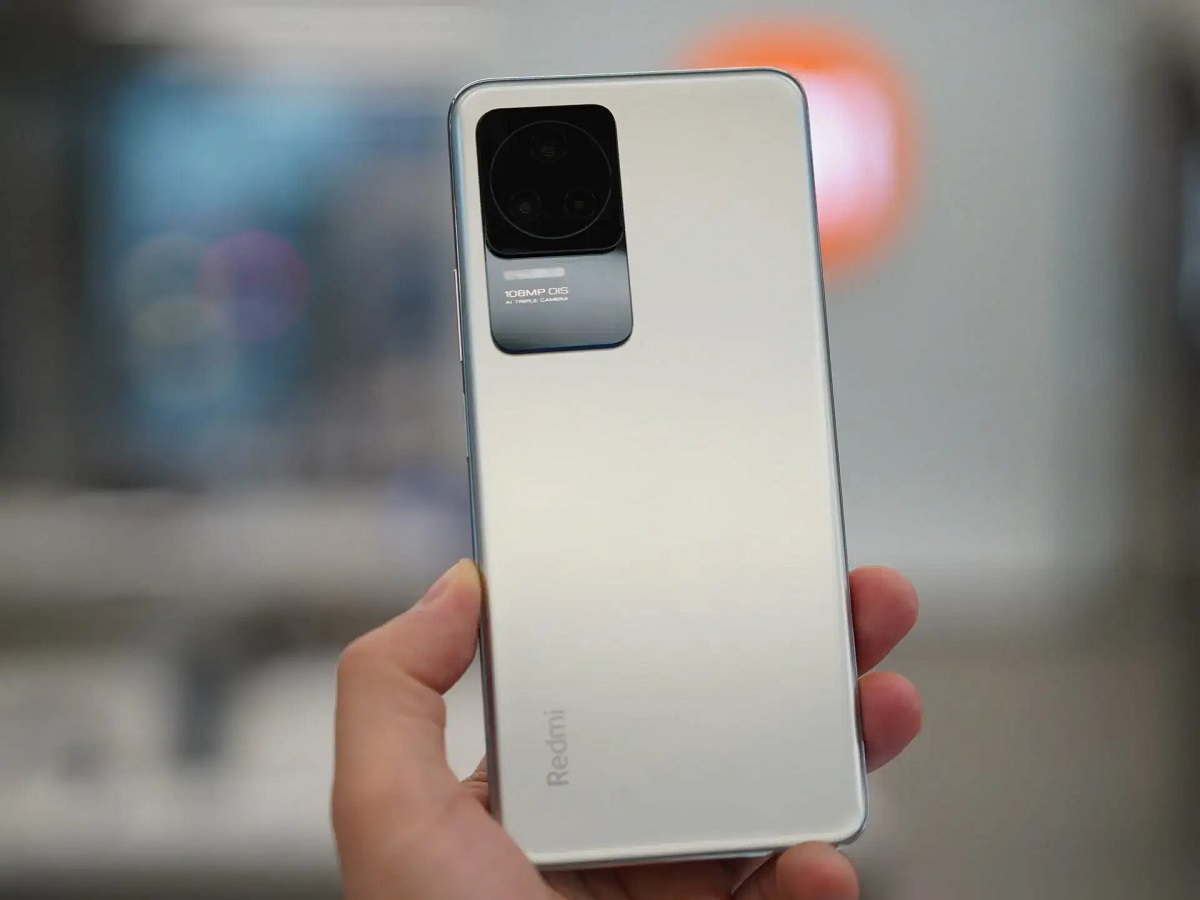 In terms of design, it should be said that the Redmi k50 Pro uses aluminum and glass materials to give the user a sense of premium and better. In fact, in terms of build quality, this model is a flagship and no objections can be made to it.
This phone does not have the promised pop-up lens, and we still see the use of a hollow punch for a selfie camera. Xiaomi claims that the k50 pro is one of the best in terms of ergonomics, and working with it for a long time does not tire the user.
The fingerprint sensor is built into the power button and there is no news of the popular 3.5 mm music jack in this phone. The redmi k50 pro also comes with two high-quality stereo speakers in four attractive colors: green, black, gray and blue.
Not to mention that IP53 certification has been obtained for this model so that users can be very comfortable with the authority against water and dust. Of course, do not forget that Xiaomi k50 pro is resistant to water spray, but it can not be considered completely waterproof, but it is sufficiently safe against dust.
The Xiaomi Redmi K50 Pro has a fingerprint sensor on the power button and uses software-based face recognition to unlock the phone. This professional phone also uses other sensors such as accelerometer, gyroscope, proximity, compass and color spectrum.
Read more:
Review of the Samsung Galaxy A23; Scrutiny of system, performance, camera and battery
Review of the Samsung Galaxy A73 (Galaxy A73); Scrutiny of system, performance, camera and battery
Check the Redmi K50 Pro in terms of screen
One of the most important parts of any phone is its display panel, the Redmi K50 Pro uses a 6.67-inch OLED display with a refresh rate of 120 Hz and a touch sampling rate of 480 Hz.
The Redmi K50 Pro display is one of the most marginal and can be considered even the best in its price range. The 6.67-inch OLED screen with a maximum brightness of 1200 nits and a resolution of 3200 x 1440 pixels will definitely surprise you.
This display, which has an excellent image resolution and pixel density, performs poorly even in direct sunlight. Also, with its 120Hz refresh rate, you can browse the web and play in the smoothest and fastest way possible and experience the ultimate fun with it.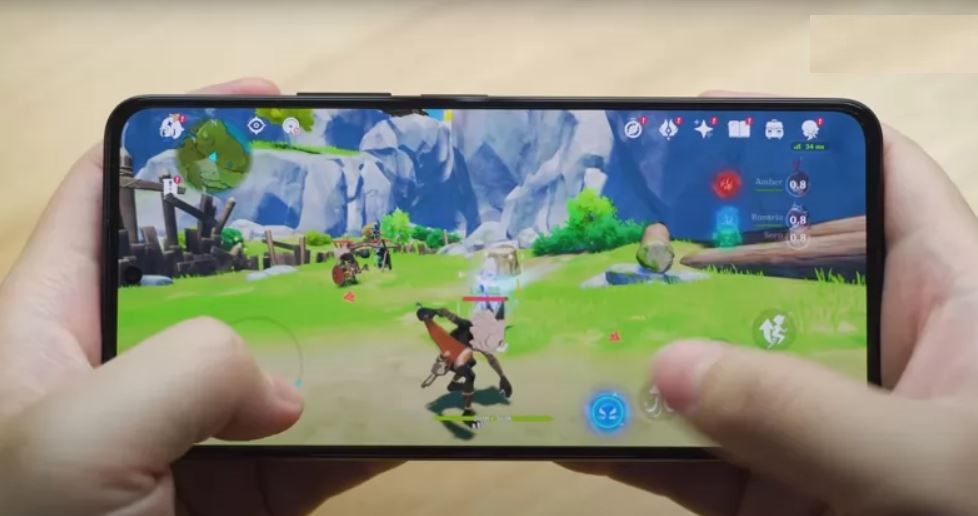 The display supports HDR10 + technology, Dolby Vision and DCI-P3 coverage and is protected by Corning Gorilla Glass Victus.
Redmi K50 Pro camera review
The camera is an important component of a phone. Today, most users pay special attention to the camera when buying a phone. Users can easily capture quality images if the camera quality of the phone is good. In the following, we will review the Redmi K50 Pro in terms of camera.
The Redmi k50 pro also performs very well in terms of the camera, providing a good variety to photographers by using a triple combination. The main lens is 108 megapixels and captures unparalleled images due to the extraordinary processing of the Dimensity 9000 chip.
The 8-megapixel ultraviolet sensor is also useful for taking super-wide photos, and finally the 2-megapixel macro lens is used for shooting very close-up subjects. The selfie lens is also 20 megapixels and captures good detail. Not to mention that with the main camera, you can shoot videos up to 4K quality. Also, the presence of a dual LED flash has greatly improved the quality of photos and videos.
Read more:
Compare iPhone SE 2022 with Xiaomi 12 Lite; Economic flagships
Compare iPhone 13 Pro Max with Xiaomi 12 Pro; The battle of the flag bearers
Redmi K50 Pro battery review
The Redmi k50 Pro 5000 mAh battery is very efficient and lasts for a day or two if you do not use it heavily, but if you want to play and use the 120Hz display refresh rate, you may be charged. Empty soon, again, no worries.
This popular phone supports 120-watt charge, and thanks to the unique 120-watt fast charge support, it will charge in the blink of an eye, and only takes 19 minutes to fully charge. It also has Xiaomi's built-in Surge P1 chip and supports Power Delivery 3.0 and Quick Charge 3 compatible charger.
Redmi K50 Pro software review
In the following, we will review the Redmi K50 Pro of this phone in terms of software. The Xiaomi k50 pro comes with the latest software available and uses the MIUI 13 user interface to create an enjoyable experience for users.
Not to mention that this model runs on Android 12 and you can safely update it for at least 2 years. The MIUI user interface is also getting better every year and is especially popular with Xiaomi users.
Read more:
Compare Galaxy S21 Ultra with Xiaomi Mi 11 Ultra
Comparison of Poco X4 Pro with Samsung Galaxy A51 (POCO X4 Pro Vs. Galaxy A51)
Redmi K50 Pro hardware review
Hardware is the part where the Redmi k50 Pro shows its power, and the main reason users buy this phone is definitely its high power in running graphics and heavy games.
The k50 pro is equipped with the stunning Dimensity 9000 chip, most of which we see in the 2022 flagships. The Dimension 9000 is one of MediaTek's most powerful chipsets, and its power and speed will surely amaze you.
The chip, which also supports the new generation 5G Internet, is produced with 4-nanometer manufacturing technology, which in addition to preventing the phone from overheating, has good stability and optimal charge consumption, and is the best option for gamers.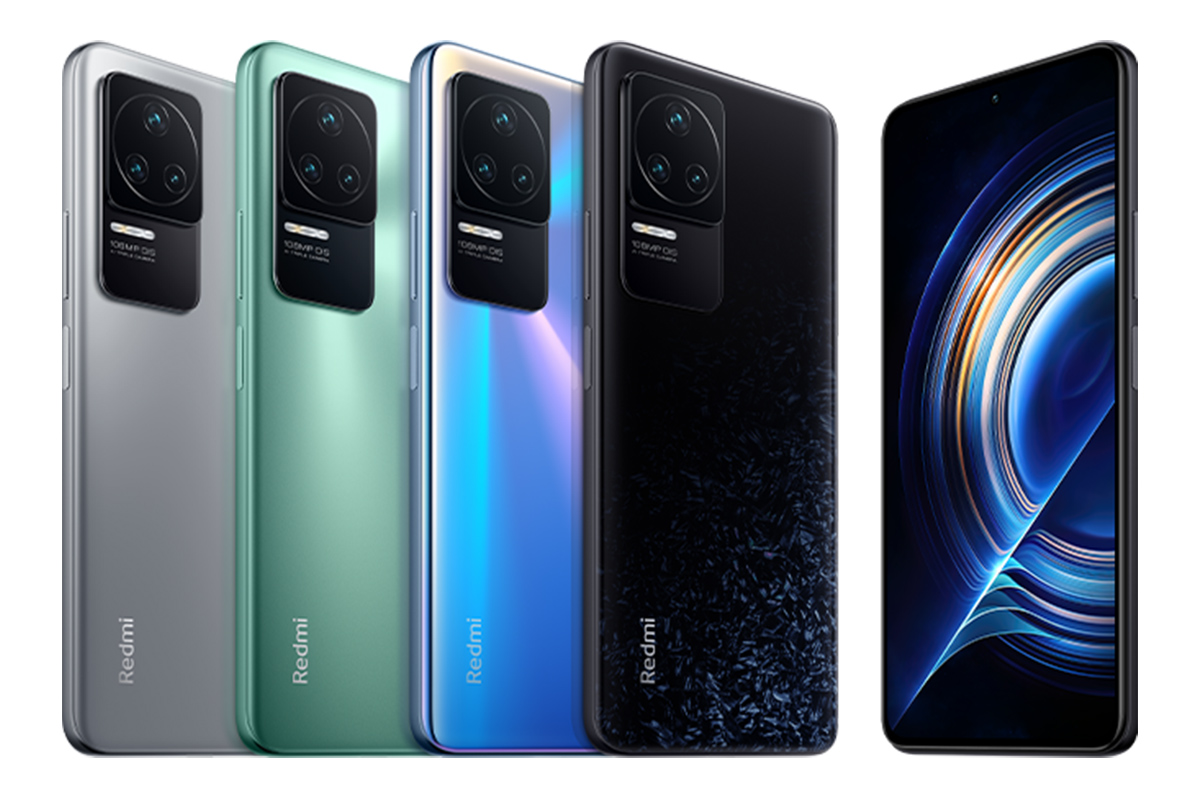 The graphics processor of this chip is Mali-G710 MC10, which has fast processing and its capabilities have been proven in Snapdragon chipsets.
Since this phone comes with a minimum of 128 GB of internal memory, Xiaomi has not considered any place for an external memory card. Its internal memory is UFS 3.1 and does not have a memory port.
The Xiaomi k50 pro is available in 4 versions with 12.8 GB of RAM and 128.256 GB of internal storage, which depending on the version you choose, the price of the Redmi k50 pro may exceed 430 Euros.
The cooling system is also used in the Redmi Ka 50 Pro. All gaming phones pay special attention to the cooling part of their devices, and the Redmi K50 Pro mobile phone is no exception to this rule.
Redmi has used a VC liquid cooling system and a 7-layer graphite surface for cooling purposes, which was previously used on the Redmi K50 Gaming phone and was very successful in lowering the temperature of the device in heavy heavy processing. holds.
Read more:
The best Honor 2022 phones; Introduction to new HONOR mobile phones
The best Samsung 2022 phones [تاریخ عرضه و مشخصات احتمالی]
Review of the Redmi K50 Pro for sound quality
The audio system of this phone uses a dual stereo speaker that provides 24-bit / 192 kHz sound. The quality of this speaker is very good and you can count on them well.
This dual stereo speaker is very suitable for talking, listening to music, watching movies and series, as well as playing games. Unfortunately, this phone does not have a 3.5 mm headphone jack for music and calls.
Read more:
What are the best phones of 2022?
Get acquainted (gain, obtain) with present-day techniques that came from Xiaomi 2022
In this article, we reviewed the Redmi K50 Pro; A professional phone with strong and unique features and characteristics. This phone is very popular due to its special features. To learn more about the features and capabilities of the Redmi K50 pro, do not miss the review of the Redmi K50 Pro in this article.
Frequently Asked Questions
Is the Redmi K50 Pro worth buying?
The Redmi k50 Pro is an ideal and affordable option for gamers due to its extraordinary hardware and battery; However, it has excellent performance in all cases, including the camera, and is a versatile model that, in addition to its high purchase value, can be a great choice for any user. Important features of this phone include a high-brightness screen, 120Hz screen refresh rate, 120-watt fast charge, powerful chip and new generation Dimensity 9000, 5G high-speed internet support, 108-megapixel triple camera, build quality And excellent ergonomics, stereo speakers, use of Gorilla Glass Vickets and waterproof certification.
Read more:
What do you think of the Redmi K50 Pro review? Please share your comments with Tekrato and other users in the comments section.