The court case of buying Twitter with Publication of Elon Musk's personal messages It revealed the hidden relationships of prominent people in the world of technology and business.
first time Elon Musk's offer to buy Twitter It was presented on April 5, 2022 equal to April 16. During this offer, Elon Musk stated that he intends to buy 9.2% of this company, but later he abandoned his purchase.
after Musk withdraws from buying TwitterThe officials of this media sued Musk and stated that this action of Musk caused a huge financial loss to Twitter. Now, after going through many ups and downs that this case has had, it has reached the point where hundreds of personal messages and e-mails of Musk have been published in the court that is going on for the case of buying Twitter by Elon Musk. Following Publication of Elon Musk's personal messages It became clear that the world of technology and activities in it are very different from our imaginations.
Read more: Elon Musk's controversial tweet about Iranian drones; The first drone war!
Publication of Elon Musk's personal messages
During the criminal trial held in Delaware, a 151-page document about Elon Musk's communications has been made public with the aim of clarifying the issue. The remarkable point in these documents is that it shows how simple and ordinary big businessmen are in advancing their goals, contrary to our imaginations.
after Publication of Elon Musk's personal messages Most of the people and journalists who have read their text have come to the conclusion that how common the conversations in the business world are and that the people addressed in the conversations must have lost their minds because doing these things should be based on strategic thinking and analysis. It is data, but it is not like that and it is mostly based on feeling and not paying attention to its consequences.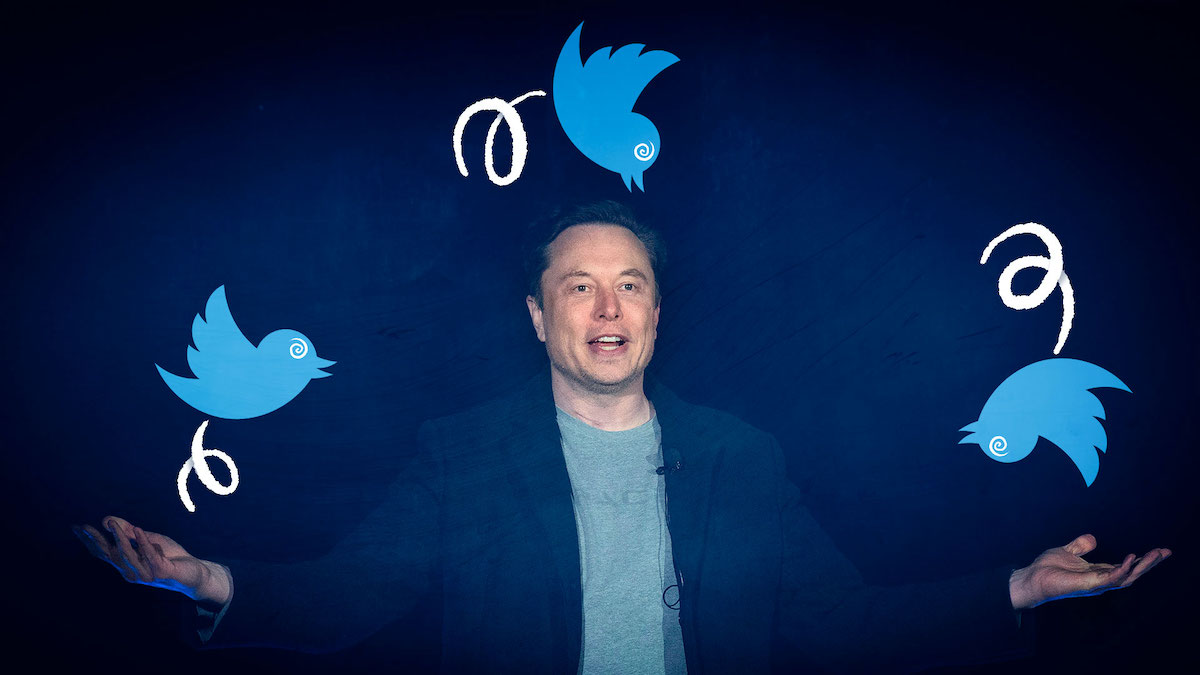 during Publication of Elon Musk's personal messages Names of people such as Jurgen, William McCaskill, Sam Benkmann-Fried, Matthias Döpfner, CEO of Axel Springer, Mark Anderson, Larry Ellison, founder of Oracle, and Jack Dorsey The founder of Twitter can be seen.
Taking a general look at these documents, we realize that most of the people who apparently intended to help Elon Musk are actually opportunistic, which is natural considering Musk's position in the business world.
Read more: financial aid for the supply of Starlink Internet in deprived areas; Elon Musk's charity!
Joe Lansdale, founder of Plantier, said in a message to Musk: "I loved your tweet about 'Twitter's algorithms should be open source'" and suggested that this idea be brought up in the next policy meeting of Republican representatives. express After that, we go to Antonio Gracias, CEO of Valor Partners, who told Elon about the same issue: "I am 100% on your side, Elon. I will support you wherever necessary."
The interesting part of this document is the messages exchanged between Jason Kalakanis and Musk. Jason Calacanis immediately followed the Twitter announcement with a five-point plan for Manage Twitter to Mask and in the following weeks he continued to introduce new designs.
Jason in an idea message Payment to Twitter "Imagine if we asked Justin Bieber to go back to Twitter and send a private message to his fans," he said, referring to spamming the accounts' follower ads. With this, he can immediately sell 1 million goods or tickets. It's going to be crazy."
Finally, Elon Musk hired him to excite public investors Financing the purchase of Twitter blamed and wrote in a text addressed to Jason:
"Morgan Stanley and Jared think you are inappropriately taking advantage of our friendship. It seems that I am helpless. Please stop."
After Musk gained attention from the press, he sometimes expressed conflicting opinions about Twitter management. For example, Musk said that any legal content should be kept on Twitter and demanded the removal of all bots and spam. This is despite the fact that bots and spams are not a problem legally.
Among the other people who gave suggestions to Elon Musk about the management of Twitter, one can mention Dopfner, the owner of a number of large media companies such as Insider and Politico. In a long message addressed to Musk, he said that he is considering ideas such as using decentralized infrastructures and open APIs to counter censorship. Besides him, the CEO of Axel Springer also said that:
"Twitter is like a marketplace of algorithms and users can be allowed to choose another algorithm to display content if they are bothered by some content."
But Elon Musk, who seems passionate about his idea of ​​replacing Twitter with a Blockchain based payment system He had said in a message addressed to his vector: "This idea can be very successful and solve the problem of spam while maintaining freedom of expression." Explaining that if this idea is applied, users will receive a small amount in exchange for tweets and retweets Dogecoin They were paying that after 10 days, Elon Musk announced that such a thing is not applicable.
Read more: Continue serving Starlink to Ukraine despite the financial loss; Elon Musk restricted his interests!
With Publication of Elon Musk's personal messages Another dimension of Silicon Valley's investment tactics has been revealed. For example, Mark Anderson offered 250 million dollars of unconditional investment in a simple and direct message, to which Tesla's CEO replied: "Thank you!" Elsewhere, Musk had offered Larry Ellison to take part in taking Twitter private, to which Ellison replied, "Yes. Of course. A billion…or however much you recommend."
By examining these two examples, it is clear what is going on in the minds of powerful people in the world of technology and business, and they lend money to each other just like us. Of course, maybe lending money to the richest person in the world is a little different from what happens in our wallet; Of course, just a little!
Of course Publication of Elon Musk's personal messages It reveals other points to us that the desire to cooperate with Musk among investors is more based on a person's feeling than based on correct and correct statistics!
The publication of these documents has obviously angered journalists and academics because the content of these messages seems to have confused their ideas of how Silicon Valley works. Of course, it should be taken into account that these people have never made decisions in the real world of business and do not have close experience in this field.
Another point is that when the name CEO of SpaceX It means that no one is looking for a thorough investigation of the issues anymore; In addition, Musk has also been looking for venture capitalists whose work has gone beyond looking at numbers. In this regard, Paul Graham says: "I have never read a business plan or a business balance sheet."
This is not the whole story, and one should not think that all the criteria are unimportant, but some variables are more important, and identifying which variable is more important than the others to advance the company's goals is considered an art. An art that according to Paul Graham and his ilk, who are considered the most expert people in this field, have and have understood the simple solution of problems beyond complexity.
Anyone who starts doing something will find that models are very simple in the beginning, limited to only a few variables, and become more complex as information increases. This is where we realize that the world is a more complicated place and many variables affect how a business like a startup works. In addition, you will notice that your assumptions were far from complex and more than simple, and as the number of variables increases, your mental model changes and becomes from simple to complex, until the mind is practically ineffective due to the complications created. will be
Read more: Elon Musk's controversial tweet about Starlink satellite internet in Iran [+ عکس توییت]
But this is not the end of the work, because as you move forward and continue on the path, your mind will process the complexities and you will realize that the problems are again on the path of simplicity, and by understanding the problems, it will be easier to identify which variables have a better output, and finally You will be able to distinguish the signal from the noise.
The more important point is that Publication of Elon Musk's personal messages It was that you rarely come across this kind of simplicity in the teaching that exists in the university. Because in the university, complex models are usually made that only succeed at the point of failure. In addition, in university courses, progress in complexity and simplicity is equated with laziness or sometimes stupidity, which is not the case in the real world. In the real world, the simplicity that is obtained after going through the complexities is not only a sign of laziness and stupidity, but it smells of maturity and proves progress.
Finally, this explanation is not to say that it is enough for investors that Elon Musk is their counterpart; Rather, it aims to prove that neither investors nor Elon Musk are stupid. Rather, because of their experience in their field of work, they know exactly what is necessary for a cooperation to be formed. On the other hand, these messages indicate that the parties have reached a mutual understanding of each other and are talking to each other in a language that is understandable to both parties.
Read more:
What is your opinion about the publication of Elon Musk's personal messages? He shared his opinions with Tekrato in the comments section technology news Follow with us.