A recent study showed that a dose of Magic mushroom psychedelic, Psilocybin Artificially extracted from this mushroom by researchers, improves depression in people suffering from its resistant type.
The authors of this study – who called it "the largest of its kind" – administered this double-blind, randomized clinical trial at doses of 25, 10, and 1 mg of COMP360 synthetic psilocybin and compared the resulting results. but how Psilocybin Or the psychedelic substance found in the mushroom, is able to reorganize the brain Symptoms of anxiety and depression also reduce?
Read more: urine that is drunk; Each glass of drinking water has already been consumed by 10 people
Cultivated psychedelic mushrooms or synthetic psilocybin?!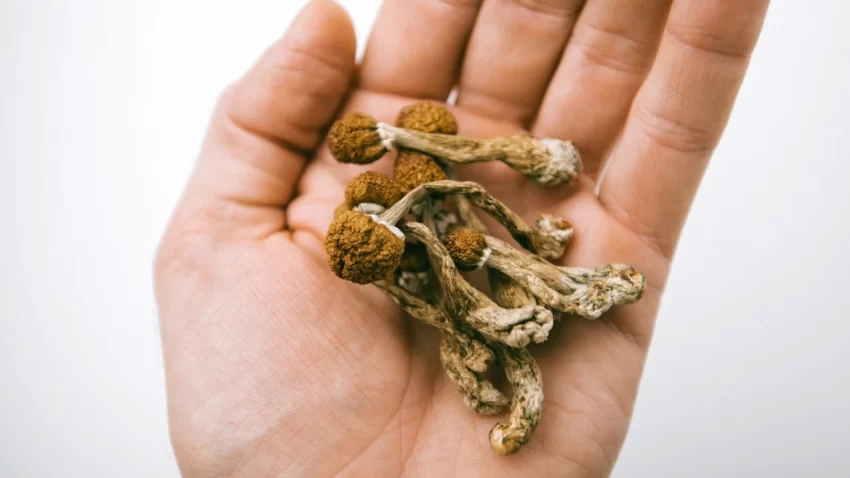 Dr. Guy Goodwin, professor emeritus of psychiatry at Oxford University and one of the authors of the study, said:
"The results of this study, published Wednesday in the New England Journal of Medicine, showed an immediate, rapid and sustained response with a 25 mg dose of (COMP360)!"
Goodwin, who is the Chief Medical Officer of COMPASS Pathways, continued:
"This medicine can be extracted from magic mushrooms, but this is not the method used in our medicinal composition."
"Our formulation is synthesized in a purely chemical process to produce the crystalline form of the psychoactive substance that leads to COMP360."
Apparently, the experts considered the findings of the study to be promising.
Dr. Matthew Johnson, professor of psychiatry and psychiatry at the Johns Hopkins School of Medicine in Baltimore, said:
"They clearly found a dose effect and clinically significant improvement in just three weeks."
Of course, Dr. Johnson was not involved in the study.
Johnson, who developed the 2008 Safety Guidelines for Psychedelic Research, continues:
"If you were in the 25-milligram group, you were almost three times more likely to respond to the drug than in the 1-milligram group."
Hallucinations caused by psychedelics
Dr Anthony Clare, professor of psychopharmacology and affective disorders at King's College London, says:
"The maximum effect was observed one day after receiving the drug. "This is in contrast to conventional antidepressants, which take several weeks to reach their maximum effect."
According to experts, there are still some issues that we need to answer and organize more studies before clinical use. Claire said:
"The effects of this drug wear off after three months, and we need to know how to prevent depression from returning. In addition, there is still not enough information about possible side effects. The overall safety profile seems encouraging, but it is clear that when using psychoactive substances such as Psilocybin Buddy was more cautious. Fortunately, larger studies are on the way that will hopefully answer these questions."
Clearing the benefits of psilocybin
The clinical trial was conducted in 22 clinics in the United States, Canada, the United Kingdom, and seven other European countries. This study was designed to test the safety level of Gonagen doses of the synthetic version of psilocybin.
233 participants in this study had treatment-resistant depression. This type of depression is diagnosed only when a person has two periods of Antidepressants do not answer
Studies have estimated that in the United States, of the 9 million depressed people receiving medical treatment, about 3 million are treatment resistant. Goodwin said:
"Worldwide, about 100 million people have treatment-resistant depression."
Also, the study showed that people with resistant depression are at high risk of physical illness, disability, hospitalization and suicide.
All study participants who were taking antidepressants had to stop taking them before the trial began. Psychedelic therapy does not work for people who are actively taking antidepressants.
Because the brain receptors that psychedelics attach to are already loaded with serotonin, the anti-depressant, mood-altering drug. Therefore, the participants were asked to refrain from taking antidepressants during the first 3 weeks after the trial drug administration.
However, these drugs can be resumed at any time during the trial if deemed clinically necessary by the physician.
Read more: What is the spectator effect? If someone asked for help, would you help them?
Some and because of this clinical trial
The severity of each person's depression was evaluated one day before treatment using psychological tests. These types of tests are widely used by doctors.
During the mushroom trips—a type of psychedelic experience induced by taking psilocybin—which lasted between six and eight hours, experienced counselors were on hand to provide psychiatric support.
Participants also received two additional treatment sessions during the first week, the study authors said. Depression levels were recorded the day after the mushroom trip and five more times over a 12-week period.
About 37 percent of people who took the 25 mg dose showed improvement. That is, in fact, 29% of patients were recovering in the third week.
In the twelfth week, a positive effect on Symptoms of depression began to decrease and did not reach a statistically significant level. Dr. Berta Modares, psychologist, laboratory manager and addiction neuroscientist writes:
"Sustained response at week 12 in the 25 mg group; 20 percent, in the 10 mg group; 5%, and in the 1 mg group; It was 10 percent."
Dr. Ravi Das, Associate Professor of Statistics and Research Methods in Educational Psychology at University College London, said:
"This response rate is not remarkable for a psychiatric treatment, and we would only expect this rate to worsen after a longer continuous period. "In addition, there were inappropriate numbers of severely depressed patients in each group."
Safety profile of drug COMP360
77% of the study participants were bothered by headache, nausea, fatigue and dizziness. The above symptoms were also common in all doses. Although the experts are unanimous that such an answer is expected in the prescription Psilocybin Is.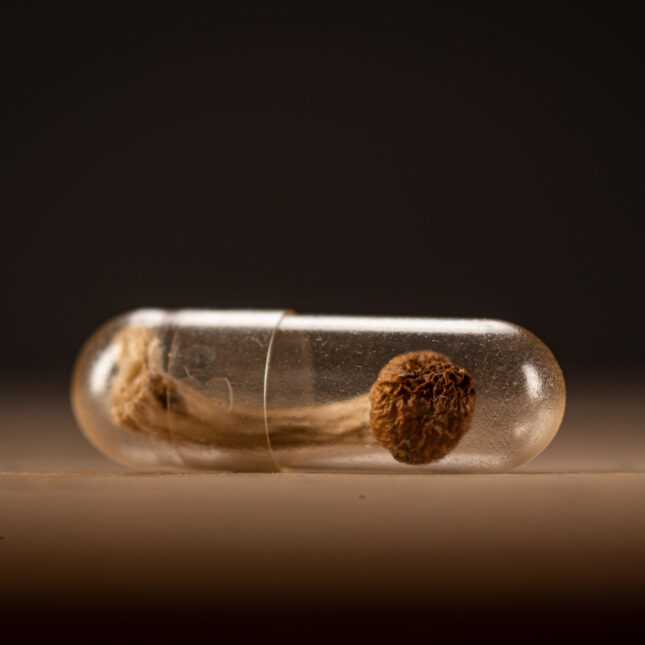 This study showed that in all three groups, a small number of people experienced suicidal thoughts or harmed themselves during the 12-week trial.
During the first three weeks, two people in the 25-mg group had suicidal thoughts, and two others deliberately harmed themselves.
The study also reported that two people in the 10 mg group committed suicide, one of whom was injured and the other was hospitalized for severe depression.
This pharmaceutical company said:
"Such behaviors are common in studies of treatment-resistant depression."
– This refers to the cases that occurred one week after the psilocybin COMP360 session.
Can we be hopeful about the future of this drug?
Kevin McConaughey, emeritus professor of applied statistics at the UK's Public Research University, said:
"Remember that these symptoms occurred in people who were not at serious risk of suicide when they entered the trial. Psychological tests showed us this.
Kevin McConaughey continued:
"The numbers were relatively small, but this is something that should be carefully considered in future experiments. The results of the study are promising, but many questions remain and we do not know whether this drug will be successful for different types of depression."
Read more:
Your opinion about Psychedelic drugs to treat depression What is? Do you think humans will be immune from depression in the future? Share your thoughts in the comments section duplicate share
Source: CNN