Today in Picture of the day Tekrato; Eagle constellation We will watch the dark clouds of this nebula that are imprinted in the earth's sky. Stay with us.
Dark clouds are seen next to the bright star Vulture, a member of the constellation Eagle, captured by a ground-based telescope.
Read more: The secrets of the origin of the earth were revealed by the study of the old Martian meteorite!
Picture of the day Tekrato; The Eagle constellation in a telescopic close-up
The dusty and dark clouds of the Milky Way, which stand out eerily against the faint light of the Milky Way's stars, may contain the raw materials for the formation of hundreds of thousands of stars, fueling astronomers' eagerness to find telltale signs of impending star birth more than makes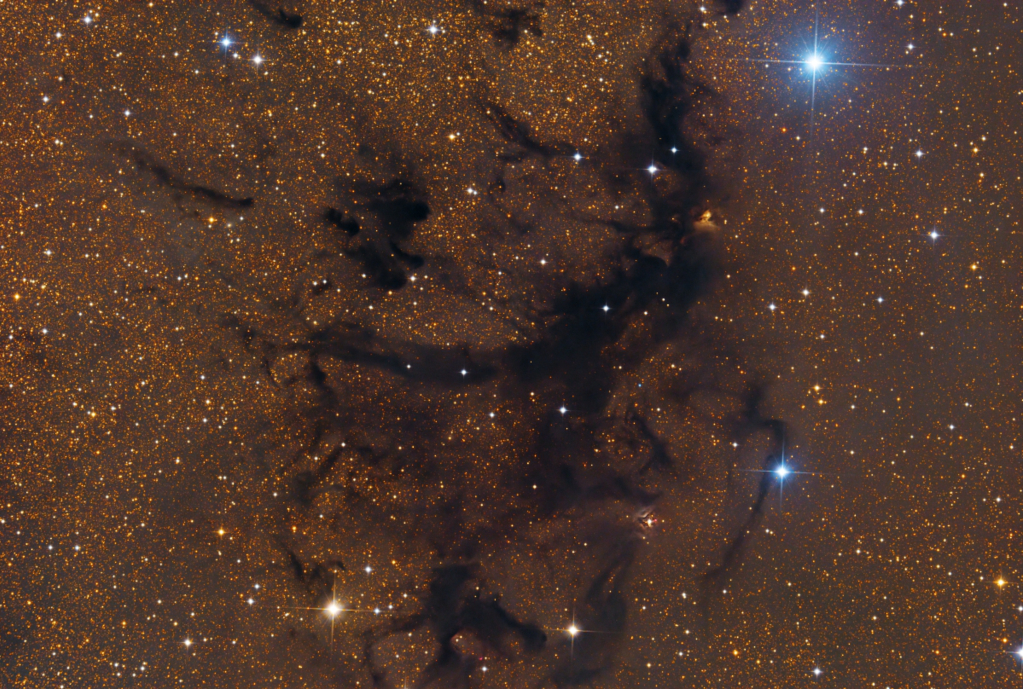 This telescopic close-up looks toward a region of the fragmented Dust Eagle cluster, LDN 673, that extends slightly wider in the field of view.
In this scene, visible signs of an energetic outflow include the young stars of a small red nebula known as RNO 109 at the top of the image, and toward the center of the image is the Herbig-Harrow object HH32.
These dark nebulae may look scary, but they are estimated to be about 600 light-years away. At such a distance, the field of view of the present image will be about 7 light years.
Read more:
Your opinion about Picture of the day Tekrato; Eagle constellation And what are the dark clouds of this nebula? Please share your thoughts with us in the comments section technology news Follow from Tikrato.
Source: NASA