Parlor is taken over by Kanye West It happens because this social network is a competitor of Twitter and this famous American rapper was banned on Twitter due to threats against Jews.
The news of Kanye West's acquisition of Parlor has been announced through a press release on Parlor's official website. It seems that The contract between Kanye West and Parlor It will be concluded before the end of 2022.
Kanye West, the famous American rapper known as Ye, has announced that he is looking to buy Parlor. Parlor is a social network that claims to defend freedom of speech and has a structure similar to Twitter, which is why many consider Parlor to be a competitor to Twitter. According to The Verge, with Parlor's emphasis on freedom of speech, this social network can be considered a conspiracy theorist's paradise.
"In a world where conservative views are considered controversial, we need to make sure we have the right to freely express our beliefs," Kanye West said in a press release. Parler's parent company, Parlement Technologies, said Kanye West's takeover of Parler will aim to create "an indestructible ecosystem that welcomes all voices."
Read more: Elon Musk's change of position; "I'm buying Twitter!"
Parlor is taken over by Kanye West
Last year, it was announced that Parlor provided the basis for the establishment of communication between the people who attacked the building where the meetings of the US Congress were held. After the attack on the US Congress, two companies, Google and Apple, said in separate statements that they would remove Parlor from their app stores.
Apple The reason for removing the parlor promoted and spread "violence and illegal activities" and announced that this social network has not taken the necessary measures to prevent these threats and maintain people's safety. In the same month, Amazon also announced that it will stop serving Parlor, and as a result of this incident, Parlor servers were shut down for a period of time.
After these events, Parler agreed to pay more attention to check posts from now on, and as a result, returned to Play Store and App Store with this decision.
In the second month of last year, the website of this service was activated again. Parlement Technologies says it will continue to support Parlement's technical support and will continue to provide cloud services to Parlement through its infrastructure even after Kanye West takes over the social network.
The CEO of this company believes that The contract between Parler and Kanye West, will "change the world" and change how people think about freedom of speech; He said: "Kanye West will have a revolutionary entry into the media space based on freedom of expression and will never have to worry about being removed from social networks." This statement of the CEO of Parlement Technologies is related to Kanye West's concern about being removed from social networks, to the recent controversies surrounding this issue.
Kanye West announced his return to Twitter after nearly two years, and Elon Musk, who is expected to finalize a deal to take over Twitter in the coming weeks, has previously signaled the social network's willingness to ease its strictures.
He has said that there is a possibility Donald Trump account also be returned. Even the would-be owner of Twitter seems to welcome West's presence on Twitter in the future. However, it wasn't long before Kanye West's account was banned for posting an anti-Semitic tweet. Before this incident, Instagram also closed Kanye West's account in a similar action.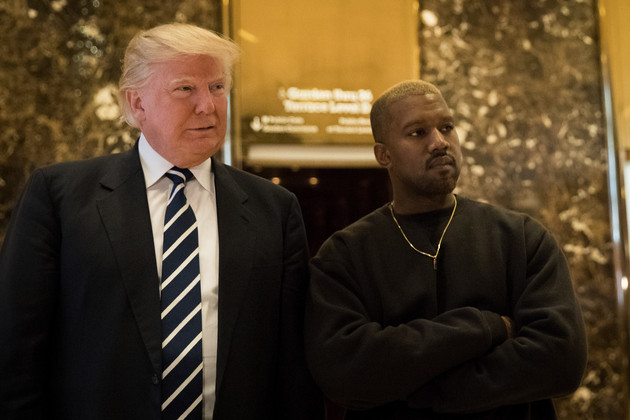 It should be noted that in 2016, doctors diagnosed Kanye West with Bipolar disorder is infected Therefore, since then, he has always spoken publicly about the problems he has with his mental health.
Parlor is just one of the social networks that claims to take a step towards the absence of strict rules like Twitter and Instagram and other big social networks. In addition to Parlor, Truth Social (the social network owned by Donald Trump) has also made claims in this regard. So far, these platforms have not been able to gain popularity to the extent of Instagram and Twitter.
Read more:
What do you think about Kanye West's takeover of Parlor as a competitor to Twitter? Share your thoughts with us in the comments section Technology News With duplicate follow.