Considering that more than a month has passed since the filtering of Instagram, the member of Nasr Tehran announced: the government with Blocking Instagram Self-employment has put millions of people at risk.
Mohammad Din Mohammad Azari In a conversation with public relations Nasr Organization of Tehran Regarding topics such as Filtering damage, the inability of local services to gain people's trust and discrimination between operators reacted. According to Azari, the most important issue at present is not only the discussion of filtering, he stated in this regard: "The simultaneity of filtering with the discrimination of its implementation among operators, the limitation of infrastructure resources of data centers and the performance quality of native applications, access to filter breakers and Starlink satellite internetThe stagnation of internet businesses, the drastic fall of the Rial, the economic deterioration and the reduction of people's acceptance capacity have created complex and ambiguous conditions together.
Read more: The most important and latest news of internet filtering and restrictions! / From the absolute loss of the Internet to filtering applications!
Damages of blocking Instagram and other social networks
While emphasizing on being influenced by popular social networks, that is Instagram And Whatsapp From unprecedented filtering in recent weeks, it was announced that almost all popular and useful foreign services such as very useful services Google Like Google Drive, Google Map and Google Discover are also affected by this extensive plan, and most of the users who saw all their favorite applications out of reach within a few days, instead of turning to internal platforms and social networks, more than before. They have resorted to using VPNs and filter breakers, which can endanger the security of Iranian users' data. He added in this regard:
"This change of procedure has completely and fundamentally overshadowed all the efforts that were made before to create a healthy virtual space platform. It should be noted that surely a user who has been using foreign services for years resists any change, even in a soft and gradual way, and does not switch to local services overnight and simply because of negative actions and extensive filtering, and tries to bypass filtering. and will resort to tools such as VPNs and Starlink satellite internet, etc. Therefore, in practice, the control of cyberspace will be completely out of the hands of the government, and services such as the Shadbin search engine and the Internet service for children and teenagers (System 456), which were developed in order to create a safe platform for children and teenagers, will be overshadowed by the use of filter breakers by the majority of society. got it".
Mohammad Din Mohammad Azari, Head of the Data Centers Construction Commission of Computer Trade Union Organization of Tehran ProvinceOne of the reasons for the difference in website filtering in different operators is due to possible corruption Filtering and considered discrimination in dealing with different operators and requested more explanations from the authorities in this case.
He further noted that extensive and unprofessional filtering of the Internet, especially blocking of Instagram and WhatsApp, caused irreparable losses to medium and small businesses in the country, even some Native applications and subsequently the government has put millions of people in great danger with this act of self-employment.
In this regard, he added: "Increasing dissatisfaction of the society and sometimes the turning away of people, users and economic activists from the operators, services, national information network and the main policy makers in this area who consider themselves as having no authority and the only executor of decisions has increased. . In this situation, the government has not only been unable to create enough jobs for the people, but it has endangered the self-employment of millions of people by closing the most popular social networks. On the other hand, with a significant increase in the dollar rate as the general of asset markets such as housing, stock market, and gold, which leads to a wave of inflation and economic collapse, businesses will bear much more pressure. The continuation of this trend will further increase the unemployment rate and social dissatisfaction, increase the migration of elites, the departure of funds and investors from the country, and the reduction of specialized human resources in the country.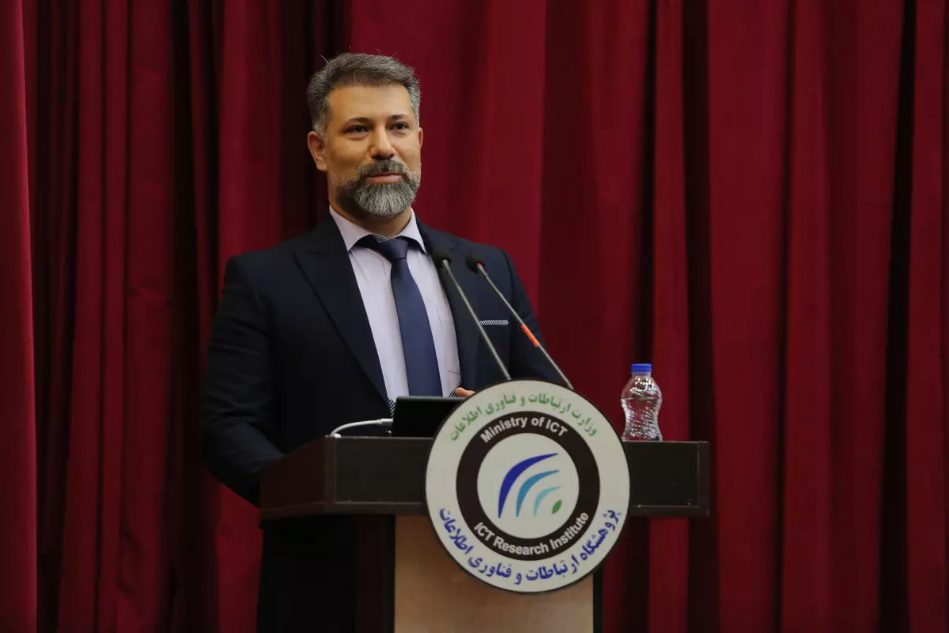 In another part of this conversation, Azari discussed the damage to the reputation of companies in the field of data centers due to Filtering Wide payment. According to him, many applications and Iranian websites which in any form of APIs and the services of foreign companies used, they have faced widespread outages due to carelessness in filtering and unreasonable restrictions, and therefore: "This has led to widespread customer complaints and complaints from hosting and data center service providers, and questioning the quality, as well as damage to The credibility of these companies has been
At the end of this part of the conversation with Azari, there were criticisms about not using the participation of the private sector, economic activists and elites in this field as the main decision makers in upstream policies, not paying attention to warnings and consequences of non-specialist decisions, not informing, interacting and talking with stakeholders and people and added: "This issue leaves no room for expressing hope and providing a solution to resolve this situation."
Read more: Women victims of Instagram filtering; Most Instagram business owners are women
Ability of internal platforms to replace due to Instagram and WhatsApp blocking
The head of the commission for building data centers of the Computer Trade Union Organization of Tehran Province, according to Blocking Instagram Also the inability to host Internal platforms He considers millions of users as a very important challenge for these platforms and considers the reason for this to be infrastructure problems and technical issues. He said about this:
"Just as in these few weeks, with the sudden migration of a percentage of users to these applications, we saw a severe slowness of servers and reports of numerous disturbances from users. The prediction and development of the infrastructure needed for the localization of virtual space should be given more attention. Certainly, in order to support millions of users, these applications must have a high-capacity, stable and powerful data center, so that they are equipped with the minimum competitive requirements against foreign competitors and the users who have migrated to them are not discouraged by the quality of their services.
Another challenge Native services In terms of member Organization of computer trade union system of Tehran provincelack of confidence in maintaining the security of users' data, which has intensified with Google Play Protect's security warning about the new version of one of the native applications and reports of other cases of abnormal behavior of messaging applications, and has increased people's concern and sensitivity about them : "It is suggested that the developers of these applications, as far as possible, by abandoning unnecessary access in these applications and providing correct information in this regard, should resolve the concerns of users and take steps in order to attract and increase their trust".
Another challenge, apart from the discussion of security, speed and quality of performance, main and secondary features, speed of updating and upgrading new features, backing up user information, etc., is that these topics in these applications will have a significant impact on the user experience and gain their trust and satisfaction. "Unfortunately, the available domestic options are still far from the experienced and institutionalized standards in the minds of the local audience," he said.
Another problem Internal messengers From Azari's point of view, there is a need for extensive use of messengers to establish communication in business and family relations with abroad, in which he stated: "Unfortunately, the possibility of installing internal messengers for audiences abroad with international contact numbers due to the problems in this The bed is not available. This issue, in turn, will lead to the desire and necessity of maintaining non-native messengers and the reluctance to use multiple messengers for users.
In the end, he talked about the reason for the non-fulfillment of the implementation goals National Information Network He announced: "After studies, plans, spending budgets and extensive measures to implement the national information network and localize the data of the country's users, comprehensive Internet filtering has led a significant part of users to buy VPN and Starlink satellite internet. In this way, the desired goals of implementing the national information network by bypassing this network have not been achieved, at least for this section of users, and in fact, with the transfer of user data from external platforms, this national grand plan also grows, expands and deploys more slowly in accordance with the goals. It will meet its planned schedule.
Read more:
Your opinion about injuries Blocking Instagram And what are other social networks and internal platform challenges? Share your thoughts with us in the comments section Technology News With duplicate follow.