Mediatek T800 5G modem It was officially unveiled with a download speed of 7.9 Gbps. This chip is the most important member of several chips introduced by MediaTek with 4nm lithography.

Activity Mediatek Only in the field of construction Smartphone chips It is not, but it has expanded this activity in the field of various devices, including smart TVs and Chromebooks, and makes chips for these products as well. In line with these goals, Mediatek is also active in the field of manufacturing 5G modems. on Friday from Mediatek T800 5G modem With a download speed of 7.9 Gbps, it has been officially unveiled alongside several chips for mid-range Chromebooks and 4K TVs.
Read more: There is no dedicated 5G modem in the iPhone 15; Apple still needs Qualcomm!
Mediatek T800 5G modem and other unveiled chips
Mediatek T800 5G modem In fact, the new generation T700 It is considered a fast modem with optimal energy consumption. The maximum download speed of this modem will be 7.9 Gbps and its upload speed will be maximum 4.2 gigabit It reaches per second. Mediatek T800 It is developed with 4nm lithography and supports PCIe and USB interfaces. It should also be noted that this modem supports the 5G network below 6 GHz and millimeter wave and has the ability to use it in phones with two SIM cards.
We mentioned before that in addition Mediatek T800 5G modem Other such products have been introduced. One of these products Pentonic 1000 chip It has been for 4K TVs Has been introduced.
This chip, in fact the market 4K TVs The flagship targets 120Hz and supports Dolby Vision IQ with high fidelity. In addition to this, MediaTek has also focused on gamers in the design of this chip and therefore supports variable refresh rate up to 4K resolution and 144 Hz refresh rate. In addition, we are faced with automatic delay reduction mode along with Wi-Fi 6 and 6E support.
This chip allows TVs to stream 8 videos simultaneously and supports popular HEVC and VP9 formats. The important point is that it is among the first chips with the ability to support VVC or H.266. The first televisions equipped with Pentonic 1000 They will be launched in the first quarter of 2023.
The next two unveiled chips, which in context Mid-range Chromebooks made, chips Kompanio T520 And T528 are. These chips, which are very similar to each other, have targeted the mid-range Chromebook market. In fact, the only difference between them seems to be the higher frequency of the T528 chip. These chips have eight cores, including two Cortex-A76 cores, and the frequency of these cores will be 2.0 GHz in T520 and 2.2 GHz in T528. The other 6 cores of these chipsets are of A55 type.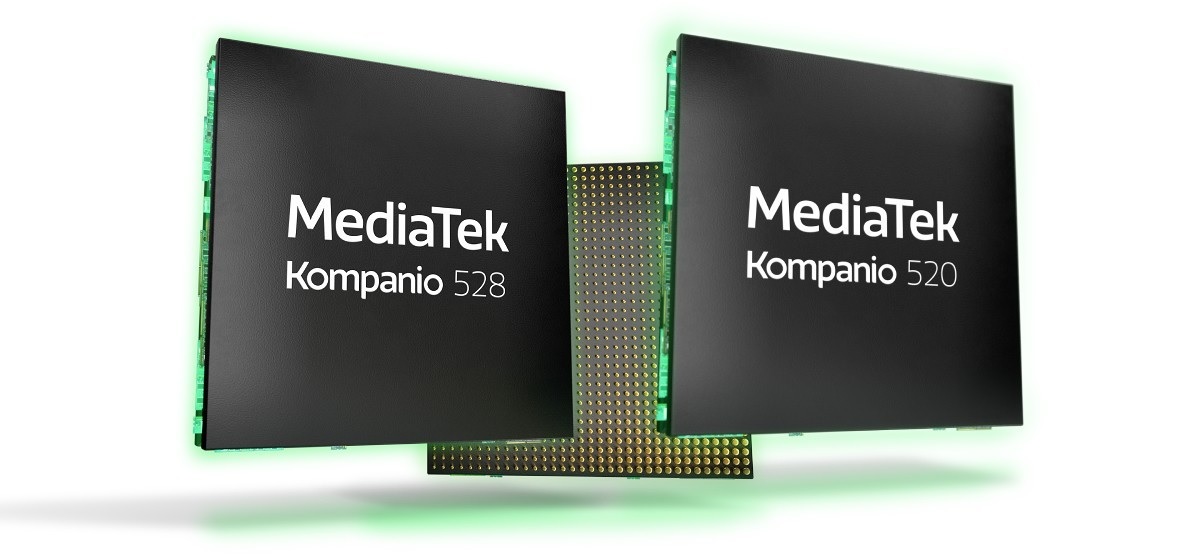 These two chips support a display with a maximum resolution of Full HD+ with a refresh rate of 60 Hz and can also support a display with a full HD resolution.
It is worth mentioning Kompanio T520 And T528 They also support LPDDR4X RAM along with eMMC 5.1 memory and Wi-Fi 6. In the graphics processor department, it is equipped with Mali-G52 MC2 2EE, which can decode H.265 and VP9 videos. Also, the first Chromebooks equipped with these chips will arrive in the first half of 2023
Read more:
Your opinion about Mediatek T800 5G modem And what are the other new MediaTek chips? Share your thoughts with us in the comments section Technology News With duplicate follow.