A Thai poultry farmer has used marijuana instead of feeding the chickens antibiotics, and researchers now say marijuana-addicted chickens are more expensive.
Researchers say a farm that feeds chickens with marijuana instead of antibiotics is receiving higher prices from consumers looking for organic chicken. The owners of the farm, which also grows marijuana, feed their chickens cannabis instead of antibiotics. But what are the benefits of marijuana for the chicken body that makes it more expensive?

Read more: WHO statistics on monkey pox; 3200 cases and one killed
Marijuana addicted chickens have a higher price!
Researchers at the Department of Animal and Aquatic Sciences at Chiang Mai University say the death rate for chickens has dropped to less than 10 percent since marijuana was added to their diets.
Although the results of this study are still being reviewed, Chompunut Lumsangkul, head of the project's research team, says that marijuana use appears to have positive effects on chickens' immune systems and greatly reduce their mortality rate due to the high prevalence of deadly diseases. .
Lumsangkul says the workers prepared food and water for the chickens and hens by adding marijuana crumbs, and instead did not use antibiotics or medicine for the chickens during that time.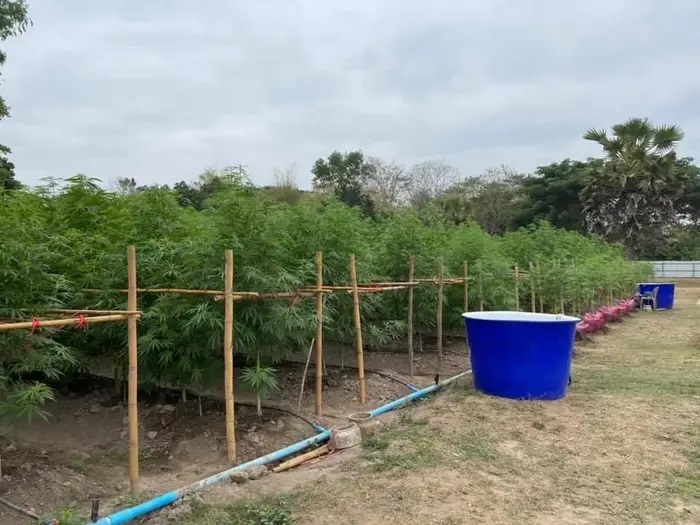 In addition, new experiments have allowed the farmer to sell his chickens raised in this way at a higher price. These chickens are twice as expensive as usual, and this is because most buyers are looking for organic chickens that have not taken antibiotics. It is even claimed that the meat of these chickens is more tender and tastier. Lumsangkul continues:
Consumers in Thailand are paying attention because demand for poultry is rising and many farmers are forced to use antibiotics. So some customers want to find a safer product.
Although the Thai government legalized the sale of marijuana products and derivatives earlier this month, it limited the THC content in consumer items to 0.2. Researchers at the project, however, say that in part of the experiment, they found that chickens were fortified with much higher levels of tetrahydrocannabinol (THC) permissible for the human body.
The head of the study team says that at present the full benefits or harms of feeding chickens with marijuana are not known and it is not even clear exactly why marijuana strengthens the immune system and health of chickens. However, Lumsangkul believes that marijuana may contain bioactive compounds or substances that provide better metabolic activity and conditions for chicken health. Lumsangkul continues:
This study is only a screening test so far, and researchers have not yet tested whether marijuana feed helps protect chickens against bird flu or other serious illnesses.
"There is no way this can happen," Lumsangkul said of whether people could get sick from eating marijuana-fed chickens. He said that THC is completely metabolized in the chicken body before slaughter, so its shape changes completely by the time it reaches the table.
Read more:
What do you think about marijuana addicted chickens? Leave your comments with us in the comments section.
Source: insider