LG Electronics (LG) presented two new products at IFA 2022 Styler ShoeCase and ShoeCare Introduced the best way to care for shoes at home. But what do we know about LG smart shoes?
Two devices are mentioned, both for Care and maintenance of shoes at home Introduced by LG, each of them has different features that we will discuss further.

Read more: LG OLED Flex TV was introduced; Adjust the curvature of the screen yourself!
LG smart shoe racks; The best way to care for shoes
ShoeCase It is a practical device to protect sports shoes against moisture and ultraviolet light and has a modular design that allows four cases to be placed on top of each other. The modern glass shelves of this device can be rotated 360 degrees so that the shoes can be seen from the outside of the device at any desired angle.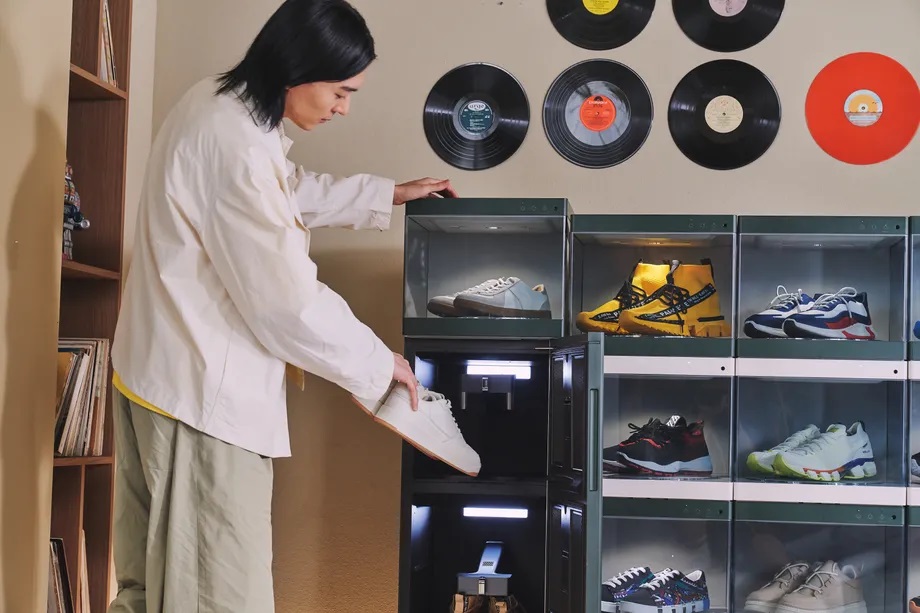 Another device introduced by LG Electronics (LG) at IFA 2022 is Styler Shoe Care It uses TrueSteam technology, which is also used in LG dishwashers, to use steam to quickly Unpleasant smell of shoes Wiped out.
Also, the Zeo-Dry filter is one of the other features of this device, which plays a significant role in removing unpleasant odors and absorbing moisture from sweat in shoes. It should be mentioned that LG company has been producing products in the form of cleaning and maintenance of clothes for years. The Styler family offers to the market.
LG Styler ShoeCare Keeps all kinds of shoes with any kind of material, including leather, suede and sports. This means that the TrueSteam steam system can be adjusted for any type of shoe with different materials. Also, by using the Dual Care System function, two types of shoes with different materials can be cleaned at the same time.
In fact in this case TrueSteam steam system It is adjusted in such a way that shoes with different materials are completely cleaned and their bad smell is removed. This device also has a multiple moving nozzle that dries four pairs of shoes at the same time and its height is also variable.
All these processes are done in only 37 minutes, with a sound of 35 dB. It can be said that this device The best way to care for shoes In addition to its excellent performance, it is also completely silent.
Finally, we must say that consumers can take better care of their shoes at home, using LG ThinQ app Access all the services and facilities of ShoeCase and Styler ShoeCare device remotely. LG is also working with other global brands to make more advanced features available to consumers through the ThinQ program.
Read more:
What do you think about the presentation of LG's smart shoe cases called Styler ShoeCase and ShoeCare? Share your thoughts with Tekrato in the comments section technology news Follow us.