Introducing the best WEB 3 digital currencies: In this article, we are going to examine an important category of digital currencies, namely WEB 3 currencies.
To set this up, let's first look at what WEB 3 is and why it serves a purpose. Because if we look at the course of Internet changes, we will see that the Internet is constantly becoming smarter, and the goal of this becoming smarter is to better and better understand the users' intentions at each stage and be able to respond to their needs in the shortest possible time.
A look at WEB 3
In fact, WEB 3 is currently recognized as the newest phase of Internet evolution. Approximately every 10 years, this update is done to keep pace with the evolution of the Internet. The new version of the Internet allows its users to control and navigate the web. Of course, the infrastructure required for this possibility is blockchain technology.
The experience of Bitcoin and Ethereum has shown us that users can take an important step in protecting their privacy by conducting P2P or peer-to-peer transactions, without the need for a third party; Therefore, with the use of blockchain infrastructure, an important change is made in the world; Because the big internet companies and tech giants that have access to the data can no longer make money trading this data. User data is protected and their privacy is completely protected.
This earning is done in such a way that the Internet, according to your behavior (for example, when shopping online or using a service), makes a pattern and based on the same pattern, it offers you content that suits your needs and tastes. WEB 3 uses similar learning mechanisms and applications but in a refined way.
So what is the difference between WEB 3 and previous versions of the Internet? It is that this internet is decentralized and no person or entity has access to its data. In addition, in WEB 3 other advantages are also found, such as;
Special solutions have been implemented to protect users' data and information
Native internet money can be implemented on this platform
The new generation of the Internet (WEB 3) is resistant to hacking and censorship
Pays special attention to non-fungible tokens (NFT) and other digital currencies and blockchain platforms.
In this section, we intend to introduce 5 of the best WEB 3 currencies to you, dear friends. In addition to the currencies that we will introduce below, other digital currency projects are also available on WEB 3; But the following list is a collection of the best of them, each of which, depending on the conditions, can be very suitable options for investment;
Polkadot digital currency
The native token of the Polkadata digital currency project is called DOT (DOT). DOT was created in 2016 by a group of prominent blockchain network developers, including Ethereum founder Gwynne Wood. This group cooperated under the supervision of a foundation in Switzerland. The result of this cooperation was the launch of one of the most prominent WEB 3 digital currency projects, Polkadat.
One of the features of Polkadat is that it can solve problems such as the high cost of transactions and the low speed of verifying transactions by creating a single and integrated network of different blockchains. In fact, Polkadat is a data transmission network between different blockchains, which in WEB 3 and by breaking the monopoly of the Internet, can facilitate the spread of a new generation of Internet to users.
Filecoin digital currency
FileCoin digital currency blockchain is built with a very innovative and bold idea and big goals. The native token of this network is represented by the abbreviation FIL. Using WEB 3 allows the FileCoin project to share data between different people. FileCoin users can participate in the data storage chain by sharing their extra storage space with the network and receive a reward in the form of FIL digital currency for their activity.
Due to its decentralized nature, the information storage system on FileCoin's blockchain helps to preserve the privacy of users and prevents monopolization of access to data.
BitTorrent digital currency
The BitTorrent platform was launched before the development of the WEB 3 idea. BitTorrent is a decentralized file sharing platform that has become a very popular and widely used platform over time. In 2019, Justin Sun, the founder of Tron, bought the BitTorrent platform.
The proprietary digital currency of this platform is represented by the abbreviation BTT. BitTorrent can act as an intermediary between content producers and the audience of that content. This is despite the fact that the parties to the transaction in BitTorrent do not need any third party or supervisory body to buy and sell services and facilities.
Kuzama digital currency project was launched in May 2018. Kuzma's goal was to provide a scalable and flexible platform for developers. In fact, Kuzma is a platform for testing blockchains. For example, before implementing new features and making changes to the Polkadata network, developers can test those changes on the Kuzma platform.
The exclusive digital currency of this project is represented by the abbreviation KSM. It should be noted that Kuzama's founder, Gwynn Wood, is also the founder of Ethereum.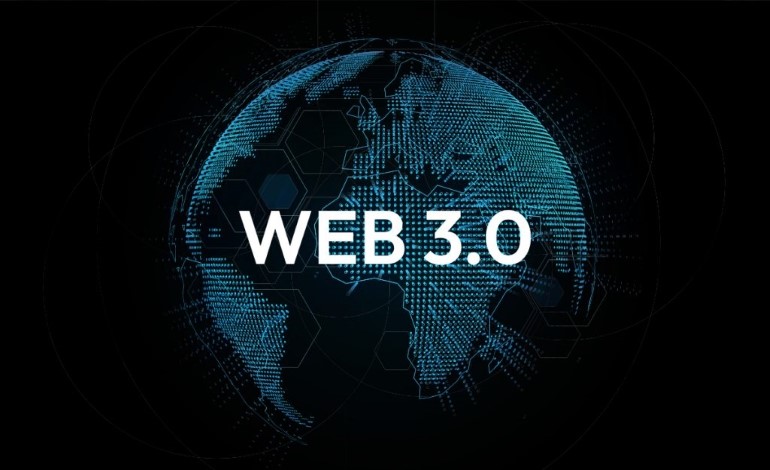 If you like the experience of buying currencies, for example Buy Ethereum from AbanTether have, you must know that the Aban Tether digital currency exchange is available to you by offering more than 300 digital currencies and with 24-hour support, and if you want to buy any of the WEB 3 digital currencies, you can also find them in the Aban Tether exchange.
On the website of this exchange, in addition, you can find useful information such as the current price of Bitcoin, Solana pricealso get Tether price and similar information.
.
End of advertisement report