What is the best app for online meeting? These days, the answer to this question has become a concern of many business managers. It is safe to say that after the Corona epidemic, almost all managers have held their meetings virtually at least once.
Holding a meeting online has many challenges and limitations; Frequent interruptions of the program, low speed and instability of the Internet are among them. For this reason, in this article we introduce the best programs for creating an online meeting. By reading this practical article in less than 5 minutes, you will get to know the solution of holding a professional and high-quality meeting.

Google Meet (Google Meet); Google's best online meeting service
Google Meet is one of Google's useful tools for creating high-quality and professional online meetings. Today, various businesses hold their meetings in the best possible way using this attractive service. The advantage of Google Meet online meeting service is that it does not require software installation on the system. You can easily use this tool by purchasing dedicated bandwidth or ADSL or TD LTE services.
Just go to meets.google.com, create a new meeting and send its link to the participants. This tool provides features such as file or screen sharing (Screen Sharing), the ability to set Grid, image and sound sharing, and session recording to its users.
Zoom (Zoom); Using the free features of this utility
After the epidemic and the spread of the Corona disease, the name of the Zoom software suddenly became popular. Zoom software is not completely free and you have to pay to use all its attractive features. Of course, the free version of this utility also provides many features to its users. The features of the free Zoom account include:
The possibility of holding an online meeting for up to 100 people
Create and hold a virtual meeting up to 40 minutes
Making unlimited calls for 2 people
The possibility of recording the meeting
Zoom users can record their meetings and share it with others. Also, it is possible for users to move all types of files, share the screen and chat; So if you are looking for the best app for online meeting, you can also open a special account on Zoom. Our suggestion is to use the best td-lte internet to experience a stable and quality session.
Skype (Skype); A long time companion of businesses to create an online meeting
Everyone knows Skype! This old meeting software has been used by many businesses for several years. Many managers and employers recommend Skype as the best program for online meetings. To use this utility, you must first get a high-quality Internet service such as point-to-point, adsl or tdlte.
After installing Skype software on the system, you can hold a professional meeting for free with up to 50 people. Skype allows its users to make 10 4-hour phone calls during the day.
Discord (Discord); Professional and exciting meeting software!
Today, Discord software has become very popular in the world. The use of this tool is slightly different from Skype. Discord is an attractive space where different people can gather and talk to each other. To use Discord, you must first open a channel up to 50 people. In this channel, facilities such as video or audio calling, file sharing and screen sharing are available to users. The possibility of privatizing the channel is also available in this application for business managers.
Microsoft Teams (Microsoft Teams); Professional and easy software
Teams is Microsoft's best online meeting app. Working with Microsoft Teams is not completely free, and in order to benefit from all its features, you have to pay an amount. The free version of Teams provides you with these features:
Holding video or audio online meetings for up to 100 people
Create an online session up to 1 hour
The possibility of scheduling a meeting and sharing the screen
Ability to provide and share Word, Excel and PowerPoint files
The prominent company Microsoft has designed a practical and easy-to-use meeting software for its fans. Using Microsoft Teams, you can hold your meetings in a professional way. Of course, you can also install the Android online meeting software on your mobile phone.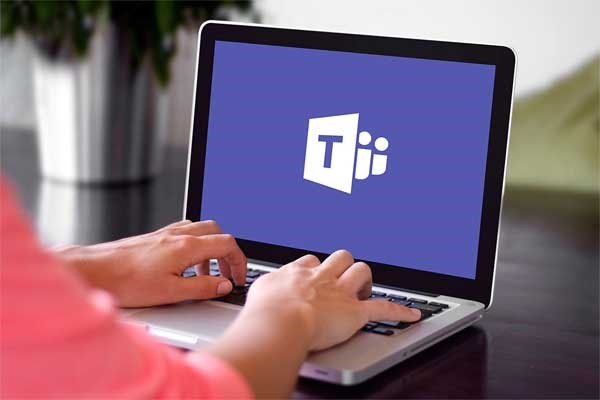 Whereby (Whereby); An online meeting site
Verbay is actually a site where you can hold online meetings. This program has less reputation than other introduced software; But it is still used by many people. Whereby also provides its users with features such as page sharing or file types for presentation, voice and video calls, and online chat.
These softwares are considered the best programs for holding online meetings; But due to the speed and instability of some internet services in Iran, holding an online meeting faces many challenges. For this reason, we recommend that you get your business internet service from a reliable and reputable place so that you can feel at ease about the quality of virtual meetings. Now, the question is, which company offers the best net for holding virtual meetings?
The pleasant and sweet experience of holding professional online meetings with Mahannet internet services
In this practical article, we introduced the best program for online meeting. By using these programs and providing a stable and high-speed internet service, you can hold your meetings with excellent quality. If you are looking to buy the best Internet in Iran to create an online meeting, open a special account on stable adsl and td lte services of Mahanet. The reliable and well-known Mahan Net collection provides the best high-speed and stable Internet services in Iran for various businesses. If you need help buying net, call 1514. Mahannet experts in the sales and support team will be eager to answer your questions.
.
End of advertisement report