One of the most used services of Supraapplication App is the car service group, which the user can use to access various services such as freeway toll payment, traffic planning, roadside parking and annual car toll payment.
A very useful service that has recently been made available to users, possibility Wrong car payment Through the app Is. Among the features of this new service are: Instant settlement of violations Cited.

Therefore, if the user is fined by the traffic cameras or by the police himself, he can see the list of his crimes in the application app after inquiry, and in this way Irregular payment do yourself
Instant settlement of violations: The advantage of paying for a car accident with the App app
You probably know that after paying a violation, it takes several working days for the violation to be registered and settled in the system. But using Application app Users can make payments in aggregate and single bill. Then Settle it in the moment It is done with the traffic police Any violation will be zero. This issue can be very useful when a car is impounded and its release depends on zeroing the crimes and violations.
Currently, in the app, it is possible for people to receive their number plate violations in aggregate or small form. When you receive a fine, you can see the location, time and reason.
In the violations recorded by the traffic camera, it is possible that you will be able to see the photo of your violation. Also, to inquire about cars that are owned by someone else but who does not have access to a smartphone, you can also receive their wrong inquiry and it is also possible to pay for them.
When you receive an inquiry from your phone for another person, you must authenticate by entering the license plate number, national code and mobile number that belongs to that person, and a multi-digit code will be sent to the number for authentication. And by entering that code, validation is done and it is possible to inquire.
Paying highway tolls with app; online
Among the services that are included in the app and the car services subcategory, we can mention the freeway toll service. One of the main goals of the Up car service is to facilitate the payment of tolls on freeways equipped with electronic toll collection infrastructure for all citizens. Therefore, in order to realize this goal, App App is currently considered as one of the largest aggregators that has the most complete list of government electronic freeways in the country and has provided the possibility of paying tolls online for users.
Paying freeway tolls electronically has many advantages. Its first and most important advantage is the reduction of traffic on freeways. By paying tolls electronically, you no longer need to wait in long queues to pay tolls and waste your time.
The application app provides the possibility of non-stop inquiry and payment of highway tolls, and you can pay all the costs related to covered highways and freeways electronically and non-stop. You only need to register your license plate number and vehicle details once and enjoy the benefits of paying highway tolls online.
Also by keeping the option active Automatic payment And charging Up wallet, as soon as the toll amount is inquired and determined, that amount will be automatically deducted from your wallet and the relevant details will be notified to you. Safe and secure payment and saving payment records are other advantages of the app in providing highway toll payment services.
Another popular service Traffic plan Is. As we know, one of the common methods to control and manage urban traffic is to apply traffic plans in different urban areas. With the built-in feature in the app, Tehrani users have been provided with the opportunity to easily pay the traffic fee within the limits of their traffic plan. We are trying to activate this service soon for other big cities like Tabriz, Isfahan and Shiraz.
One of the other services provided to users, Annual car toll service Users who own a car with a Tehran license plate can pay their annual tolls through this service without having to go to the municipal service centers at the appointed time before being fined.
Also, car owners with license plates in other cities can pay the annual tolls of their cars by having the ID number in hand. In order to complete car payment services and provide a comprehensive list of services, this possibility has been built into the app app so that citizens of Mashhad, Isfahan, Kashan, Shiraz and Nowshahr can settle their marginal parking fees.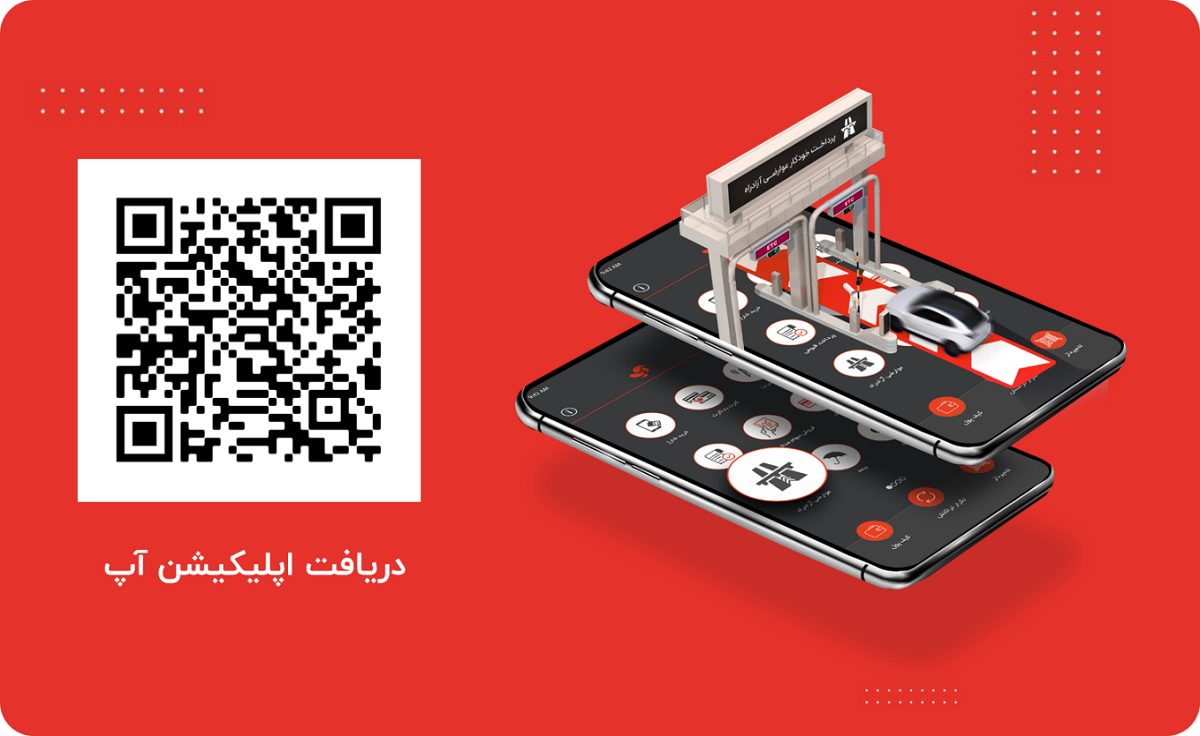 Users who use the app as a basic application can make most of the micropayments in the automotive sector using the app and their wallet. Paying through the wallet helps simplify and save users' time. It is enough to download the app from Easy Payment site and by registering in it, you can benefit from different electronic payment services.
.
End of advertisement report